The Loop
For golfers, Alcon's new contact lenses are a sight for sore eyes
Golfers who play wearing contact lenses know how uncomfortable it can get when your eyes dry out. A new daily lens from Alcon might help.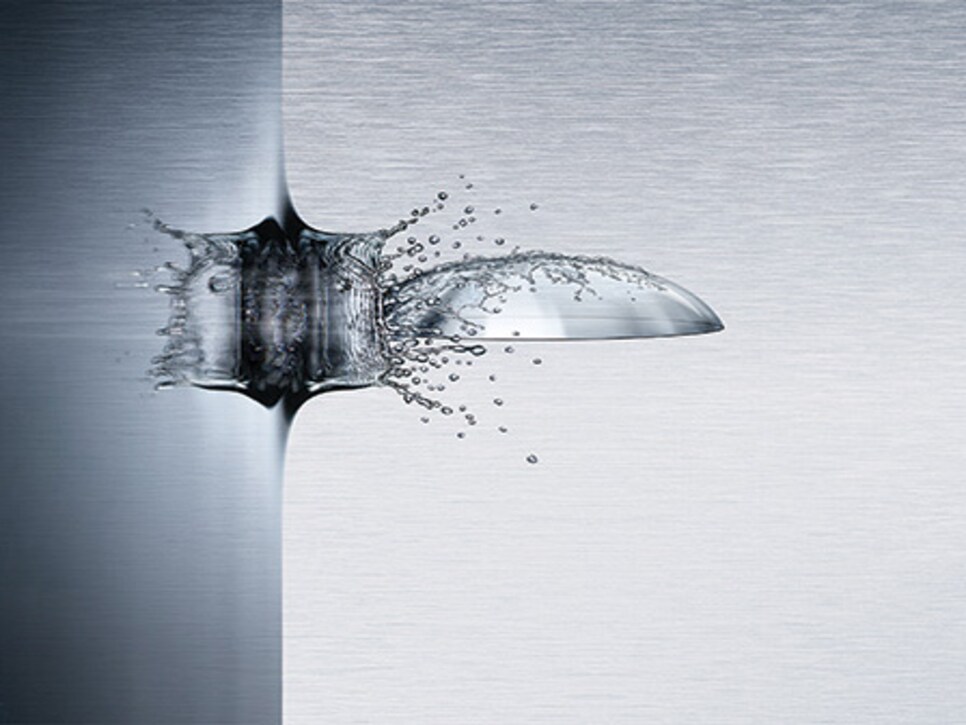 The Dailies Total 1 has a hydrophilic gel on the lens surface that is about 80 percent water and close to 100 percent near the end of the lens (above). This surface reduces the friction against the tissues of your eye for better comfort.
"These lenses are really special. They're great for someone who's always on the go," says Dr. Don Teig, a vision specialist who works with LPGA Tour pros.
The Dailies Total 1 lenses are available from any licensed eye-care professional ($2 a day) and in trial packs of five, as well as 30- or 90-lens packs.
*Interested in more stories on equipment? Signup to receive Golf Digestix, a weekly digital magazine that offers the latest news, new product introductions and behind-the-scenes looks at all things equipment. *