Apparel
For Golf Shot Virtuoso Josh Kelley, Viral Success Starts With A Little Help From His Friends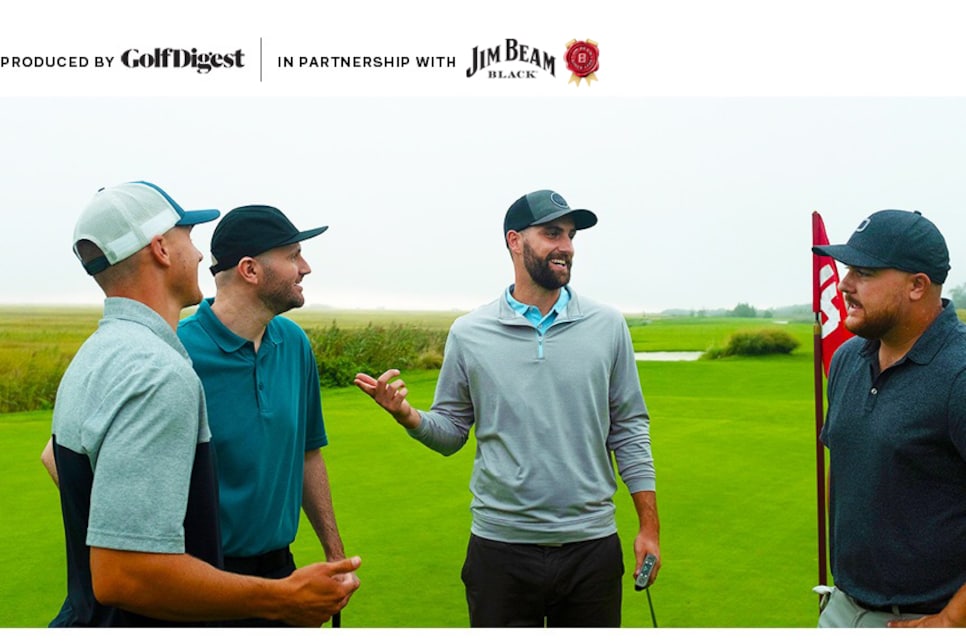 Golf Digest has partnered with Jim Beam Black® to tell the story of groups of friends whose bond has fueled their success, whether through friendly competition or long-term support. Here these crews share the everyday moments that built their connection, and the experiences that have made them more like family.
PAID ADVERTISEMENT
Do not share this article with anyone under 21 years of age
What's the craziest thing I can do with a golf club?
That's not something that many people ask themselves, but the quest to answer that question has turned Josh Kelley into a viral sensation.  Kelley's Holeinonetrickshots channel, in which he seeks to surpass himself with each stunt, has become a must-watch for thrill seekers and golf lovers alike. He's amassed almost 300K followers across Instagram and Facebook in the two and a half years since he fully committed to the trick shot game, and his fan base and sponsorships are growing rapidly every month. His trick to kick off New Years Eve 2017 has been viewed 5 million times, and counting.
Kelley has used darts, a champagne bottle, a stacked Jenga tower, a birthday cake, and his wife (not all at once) in various stunts over the years, and he continually aims to up the ante on his creativity. He couldn't do that without the support of his inner circle or the friendly competition that drives them to outperform one another. We sat down with the rising social star, and a few of his closest friends, to hear how together they mastered the art of the viral video.
Josh Kelley, trick shot artist and golfer
I was always known among my friends as they guy who did the trick shots, the guy who hit the ball up and kicked it off his foot. I wasn't doing the crazy stuff I'm doing now, but even back then they thought 'Wow, that's really cool.'
Chris Mchmahan, friend from high school
When he did his first video for some contest, out of 30 or 40 entries — it was clearly the best one. One of our buddies shot it and there was something that told us he was a little more talented than the average guy.
JOSH
Early on, it was me thinking of the craziest things I could do, with my wife helping me. I came up with this trick where she was holding a champagne bottle and I popped the top off with a golf ball and it went viral. And from there I was like, let's keep trying to push the envelope.
Me and Ryan (Rustand, who has his own Coach Rusty trick shots channel) started our trick shot channels around the same time and he actually slid into my DMs. He said 'Hey man we're doing similar stuff, I would love to collaborate' and since then, we have become best of friends. We work together now and talk almost everyday, seeing how we can push this to the next level. He's been instrumental to what I'm doing.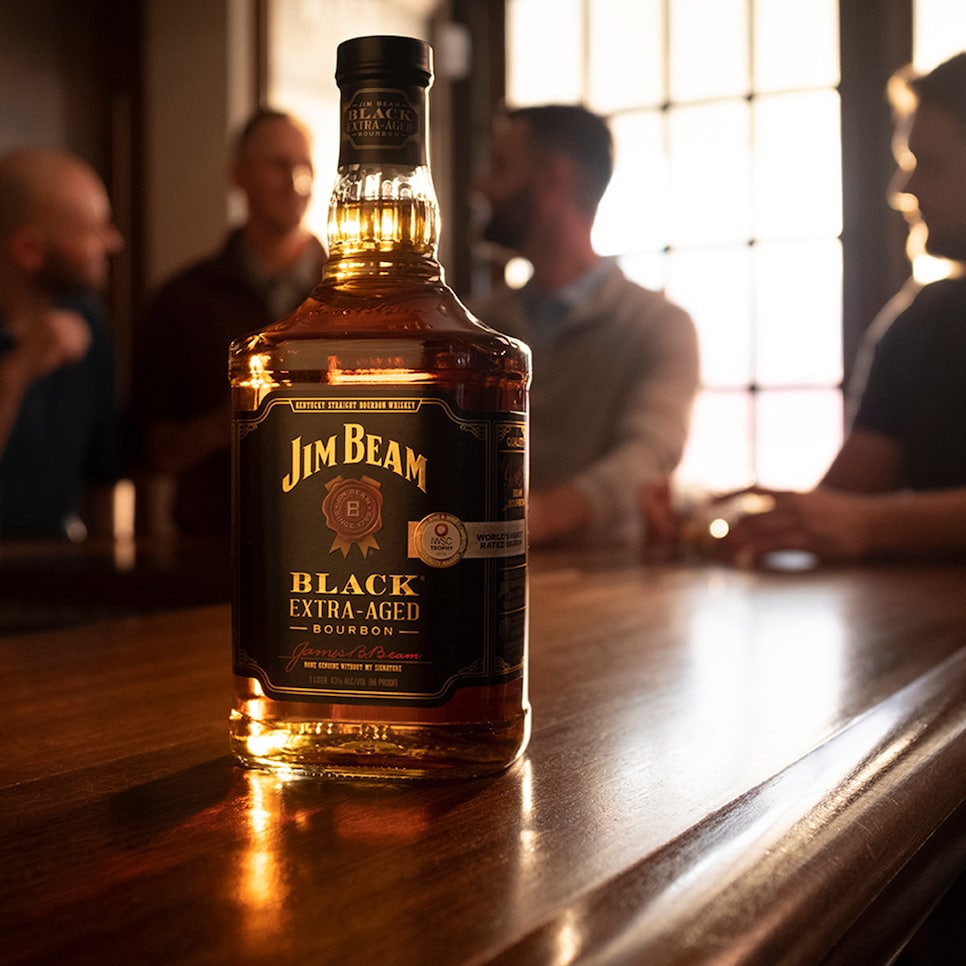 Ryan Rustand, golf instructor and fellow trick short artist
When I saw Josh's videos at first, the things he was doing were so creative. And he was similar to me—everything he was doing was all in the name of creativity and whatever you could do to be different and stand out. He had tricks I had never seen before that inspired me to push the envelope even further.
JOSH
We're really good friends, so we want each other to do well, but we also want ourselves to each do a little bit better. So if he came out with a video that went viral and was reposted all over the place, it would motivate me to come out with something even better and kind of one-up him a little bit, and vice versa. That friendly competition has been a huge part of where I am today.
We celebrate big days like birthdays, but we also celebrate everyday moments. Even when we play golf together, when someone hits a really great shot, we're there celebrating. And afterwards, we'll go to the bar and talk about it and have some drinks. At the same time if someone hits a really bad shot, maybe we'll give them a little jab, maybe laugh at them a little, and still grab some drinks. It's those everyday moments that keep us all going and make it all worth it.
It's been a lot of my own creative thoughts, but at the same time, I've had a lot of family and friends helping me out. My wife would help me record, Jake and Chris would record videos with me as well, so I was pulling in a bunch of different resources and had a lot of people believing in me. I mean this is family – Chris was in my wedding, I met Jake on a golf course in 2007 and now he's married to my sister!
Jake Samuels, brother-in-law
I am married to his sister. And this guy has always been someone who's talented, who goes above and beyond and is just a really great, easy guy who's there for the good stuff and the hard stuff.
JOSH
I think happiness and love are the two biggest things for me. I have a wife and son who provide me with unlimited happiness. I consider my friends part of my family, we are super open with each other. And long term, I don't have a goal for Holeinone per se, but I just want to keep growing, keep inspiring people, and see where this takes me.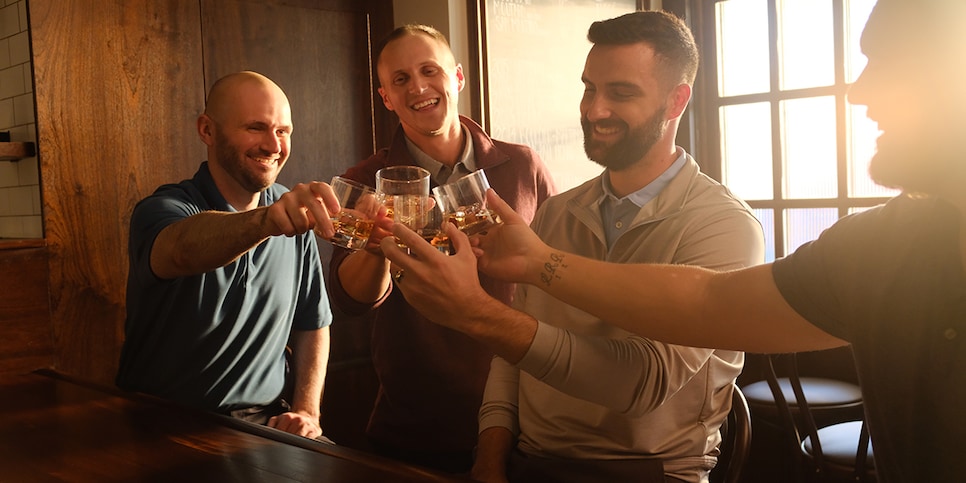 Drink Smart® Jim Beam Black® Kentucky Straight Bourbon Whiskey, 43% Alc./Vol. ©2018 James B. Beam Distilling Co., Clermont, KY