The Loop
For better balance in your life (if golf is your life)
A news release on Tuesday piqued our interest. It said that four of the top 10 finishers from the WGC-Cadillac Championship and three of the four highest-ranked players in the world use the ProStance balance aid.
It can't name names for promotional purposes without signing players to endorsement contracts, so it's anyone's guess to whom they are referring, but inasmuch as Padraig Harrington, who tied for 10th at Doral and provided a testimonial on the company's website, we'll assume he's one of the four from the WGC-Cadillac Championship. Rory McIlroy, who also tied for 10th, has been known to use it, too. The company is European-based.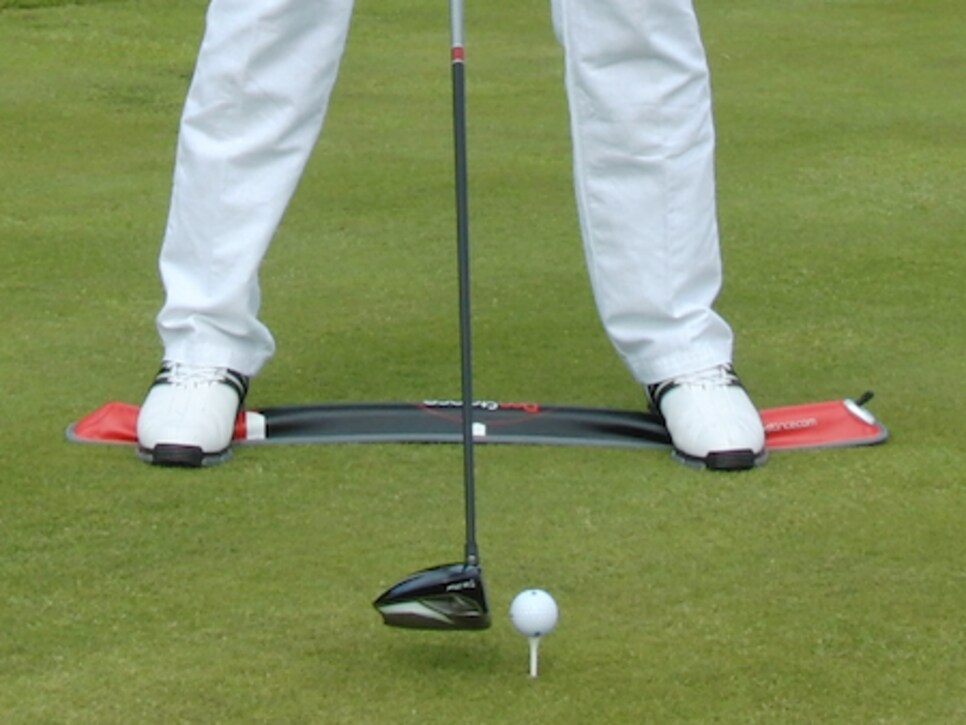 At any rate, the ProStance does seem to have wide usage among professionals. What the ProStance does, in a 30-word description provided by the company, is this: "ProStance helps improve weight distribution and balance at address and throughout the golf swing leading to more powerful, accurate and consistent ball striking and a smoother more reliable putting stroke."
It is an inflatable device said to provide the user "an awareness of where weight is positioned during address [static balance] and the actual swing [dynamic balance.]" The golfer stands on it while hitting shots or putts.
The cost of the ProStance is about $95.