Equipment
FootJoy's new hybrid shoe is all about luxury
The amount of hybrid golf shoes introduced over the past few seasons continues to grow –- because no one can argue with the convenience of not having to change shoes before going into the clubhouse.
Most footwear companies have taken an athletic approach to the creation of their spikeless golf shoes, playing to the appeal of the running-shoe vibe.
FootJoy has actually gone in the opposite direction with its newest shoe. The company released its VersaLuxe hybrid golf shoe this week with luxury in mind. The VersaLuxe's inner features a section of suede in the heel to create a slip-free and secure fit. The footbed is lined with cork, which helps ensure a level of comfort.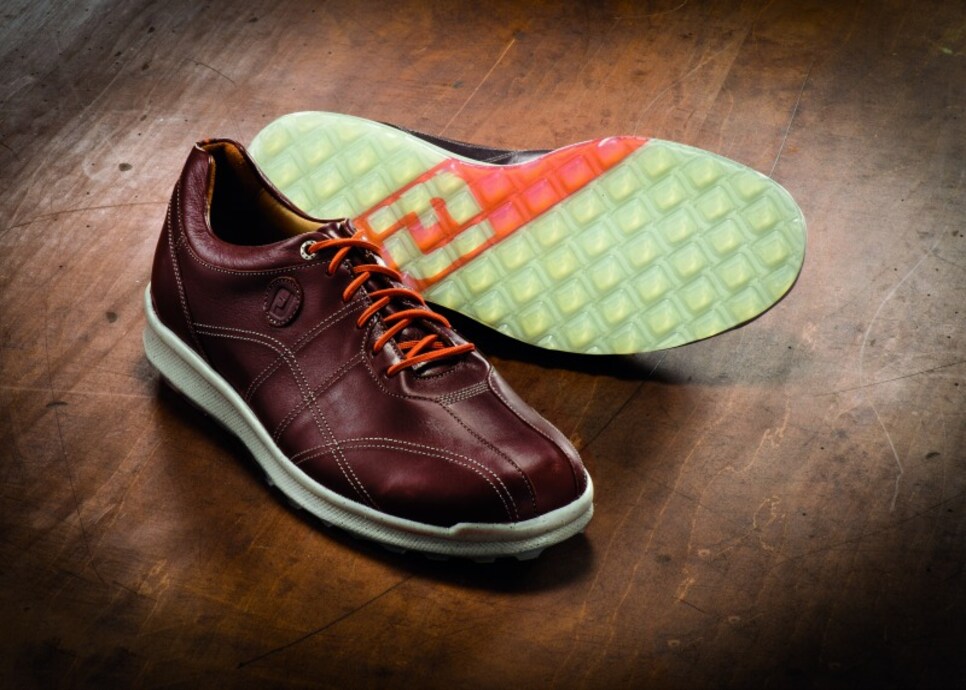 Doug Robinson, vice president of footwear at FootJoy, said: "Our inspiration here was that timeless, super soft, supple leather chair that fits you perfectly after years of wear. These shoes were created with a similar commitment to exquisite materials, superb craftsmanship and the highest quality."
The upper of the shoe is waterproof leather, and the inside of the shoe has a leather lining that forms to your feet for a more comfortable fit. The toe of the shoe is wider, giving your forefoot enough room to maneuver comfortably.
The shoes are available in four colors and cost $200.