Equipment
FootJoy releases new ContourFIT shoe
When FootJoy started the Contour line, the company focused on making a shoe that was going to be comfortable. The ContourFIT, its newest offering unveiled this morning, follows that same mentality. FootJoy officials say that they've overhauled the entire shoe to make it lighter and more comfortable. Let's take a look at it from the top down.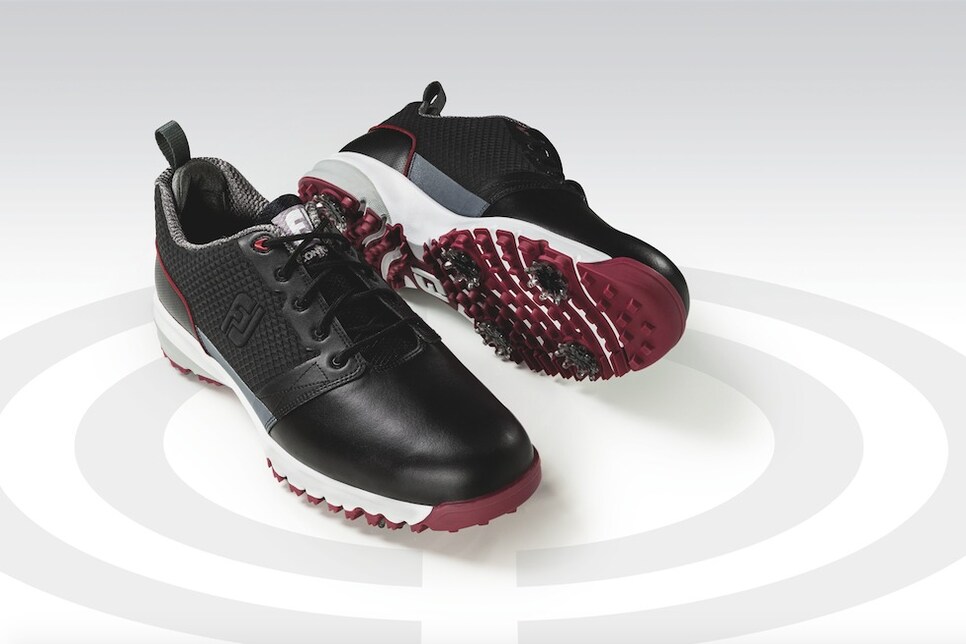 The upper is made of waterproof leather. You'll notice the saddle is a synthetic material, but that's waterproof as well, so your feet are going to be dry on dewy mornings and rainy days.
Your foot will gain stability in this shoe from the tongue and the pad at the Achilles. Together, these two elements, according to FootJoy, keep your foot in place—no matter how violent your swing may be.
The midsole is important when it comes to the comfort factor: It's made of a soft compound to keep your feet feeling good throughout the round. It's also breathable, so your feet will make it through those hot days without getting sweaty.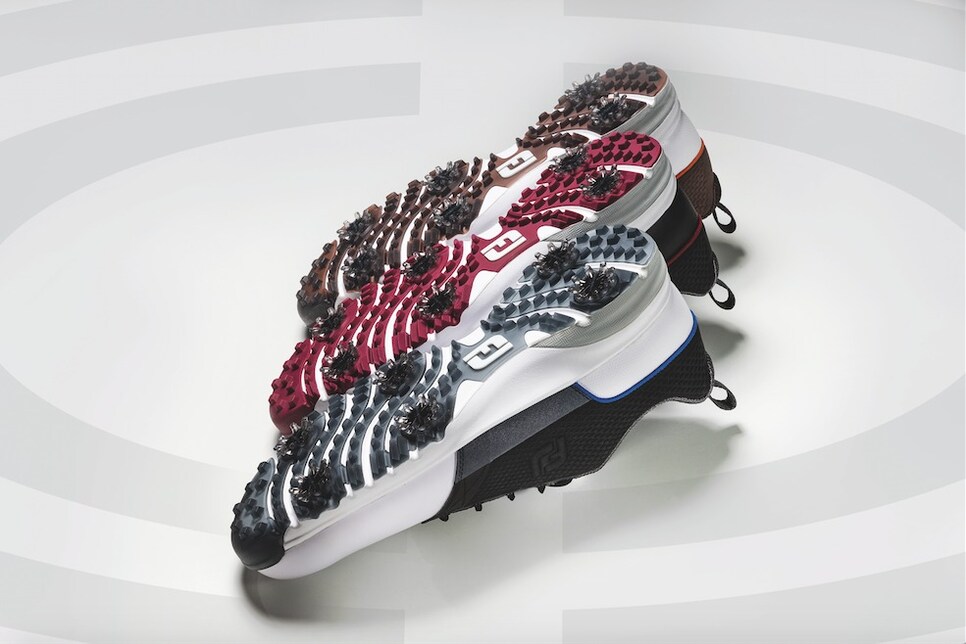 The base of the shoe is designed to move with the natural motion of your foot, thanks to the contoured grooves that run along the bottom of the shoes. The shoe was engineered to let your foot be as mobile as necessary for your swing.
The ContourFIT uses SoftSpike's low-profile Pulsar spikes. The new shoe is available either laced ($135, four colors) or with Boa system ($155, white/navy color combo). For more info, click here.