Equipment
FootJoy Puts Best Foot Forward With New HyperFlex II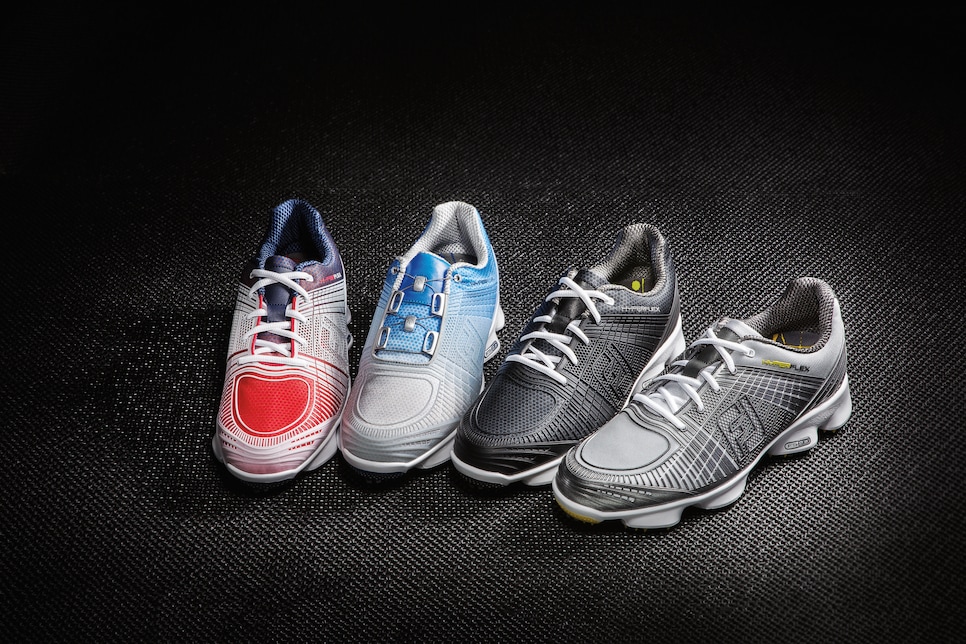 Since its inception, FootJoy's Hyperflex shoe has been on the feet of several of the game's best players, including PGA champ Jimmy Walker. Now the company has come up with its next iteration of the sporty-looking model with its HyperFlex II.
The athletic-style shoe is designed to be lightweight while providing plenty of lateral stability. To do that, the company came up with a FlexGrid 3.0 BioMorph upper. Fused to the underlying mesh, the upper works in concert with the ligaments of the foot to allow for a natural movement and flexibility while walking and during the swing. The upper design was the result of studying the physiology of the foot to determine areas where flexibility was needed and where stability was required. The midsole also incorporates a softer and lighter EVA blend that provides additional cushion. On the sole, SoftSpikes Tornado cleats with the Fast-Twist system are utilized.
The HyperFlex II ($190) is available in silver, red/white/blue as well as black. Another model with the Boa lacing system will be available in mid-September in blue/silver for $210.