The Loop
Florida State kicker Ricky Aguayo was 'jumped' by members of a FSU fraternity after win over Florida in 2016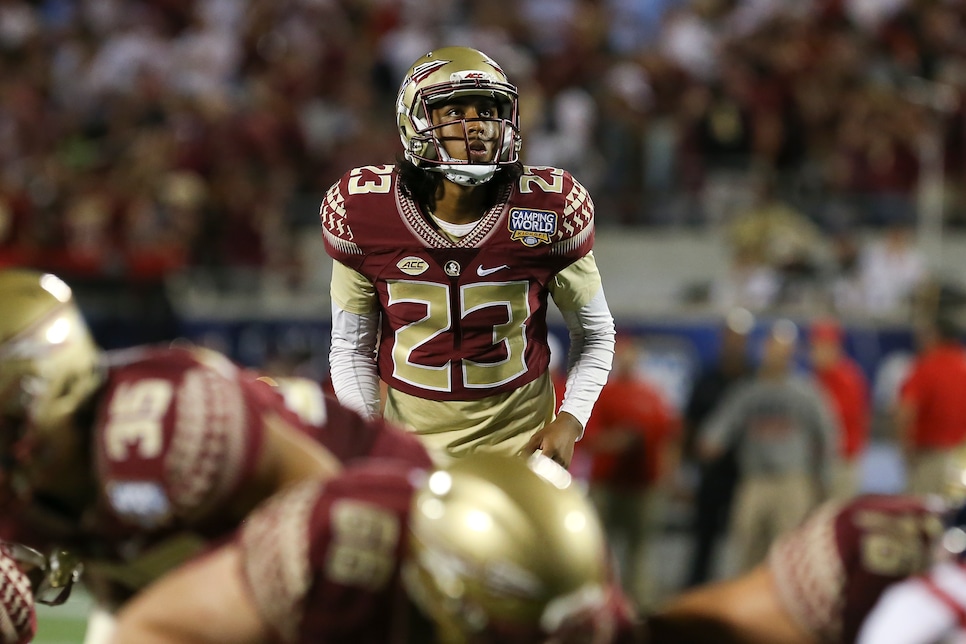 Over the years, there's been plenty instances of an NFL or college kicker missing a boot in a big moment, and subsequently receiving death threats or, in more modern instances, hate on social media. It's not right, but it's an unfortunate part of the job. Rarely do these empty, faceless threats turn to anything physically violent.
That's not the case for current Florida State kicker Ricky Aguayo, who was 'jumped' by members of a now closed FSU fraternity after a win over the University of Florida in 2016, according to a report from the Tallahassee Democrat. Aguayo, who missed two of three field goals in the Seminoles 31-13 victory, told the Tallahassee Police that the attack happened around 3 a.m. on December 2nd of 2016.
"He said they were giving him a hard time about missed field goals during the Florida game," officers wrote in their report. "He said he was rushed by several of the members of the fraternity…and was punched in the face."
The two missed kicks, which had absolutely no effect on FSU's 18-point drubbing of the rival Gators, were almost as many as Aguayo has missed this entire season. The sophomore has connected on 15 of 18 field goals in 2017, as well as hitting all 33 of his extra points.