The Loop
Florida RB tweets he's transferring after loss to Kentucky, is not someone we'd share a foxhole with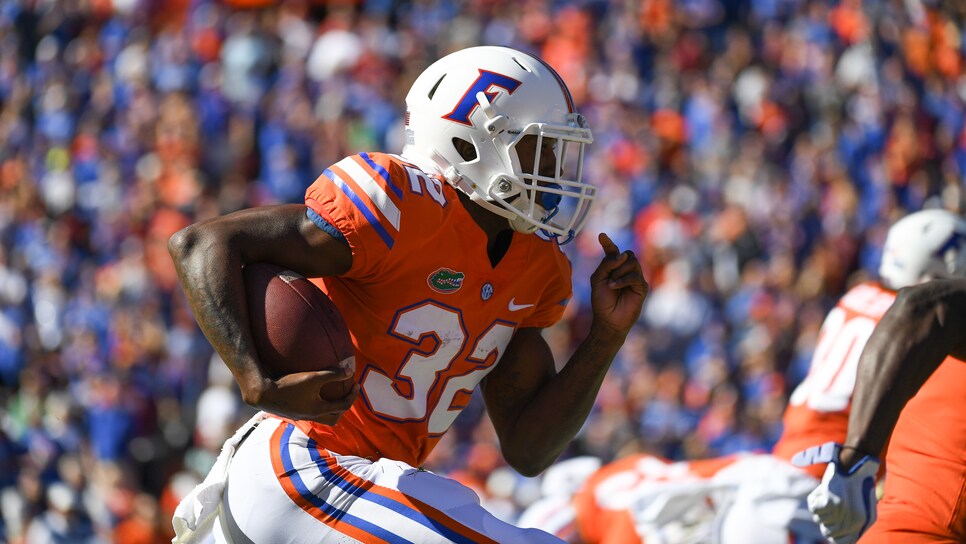 New Florida head coach Dan Mullen has a lot of work to do to win back the Gator faithful in a short period of time. His job got 10 times tougher on Saturday night when, for the first time in THIRTY-ONE years, Florida lost to SEC East "rival" (for lack of a better term) Kentucky on their home turf. But wait, there's more!
That's right, it somehow got worse for Mullen in the immediate aftermath of the Gators' 27-16 loss inside "The Swamp" where no one gets out alive, except Georgia Southern and Kentucky. Just before midnight, sophomore running back Adarius Lemons tweeted that he intended to transfer, because being part of the first loss to Kentucky in over three decades is clearly not something he could stomach:
Obviously, he did not specifically say he's leaving because of the stunning loss to the Wildcats, but the timing is particularly alarming. Fans weren't even out of the parking lot yet and Lemons already has his bags packed. The former three-star recruit from Clearwater is definitely not a guy we'd share a foxhole with.
Perhaps Lemons has a case though, considering the fact he has not received a single carry this season. He did return two kicks for a total of 47 yards Saturday night, but remains stuck behind three other running backs on the depth chart. Tough night for the Gators, a team that was totally back this time last year before completely falling apart in epic fashion.