Instruction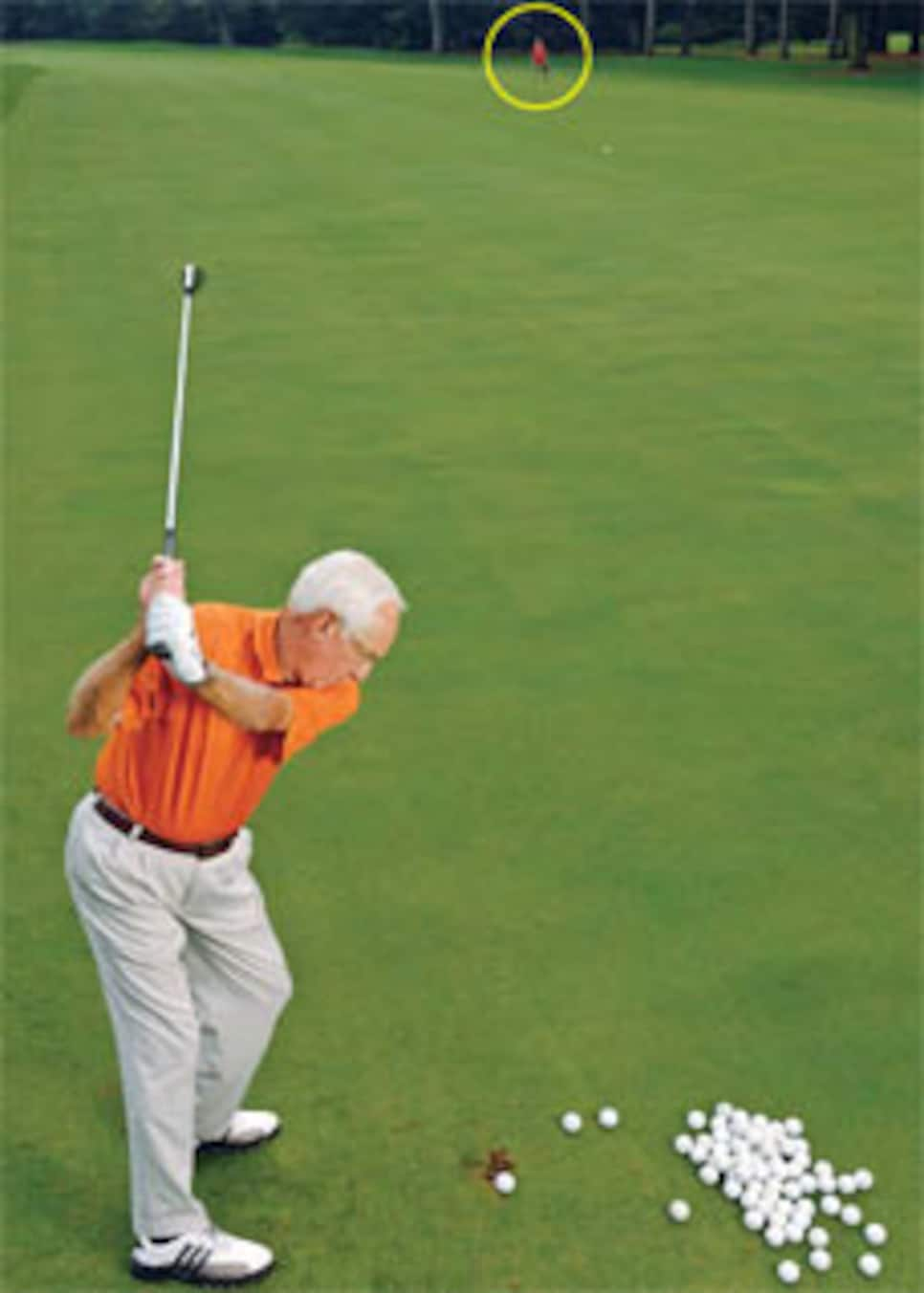 Years ago, Tom Kite arranged for sport psychologist Bob Rotella to spend a day with Ben Hogan.
Dr. Bob was able to ask Mr. Hogan a number of questions, and one in particular was, "What changes have been good and bad for the game?"
Ben replied it was unfortunate that golfers no longer hit practice balls to a caddie. In Hogan's day, the caddie would stand in the practice field and shag balls as the player hit them. Hogan noted that this forced the player to always have a target, which encouraged hitting different kinds of shots rather than thinking about swing mechanics.
Many golfers today struggle with taking their game to the course. They're practicing "golf swing" rather than learning to play target golf. Then when they get on the course, they're not target-oriented.
Moral of the story: Always hit to flags or other objects on the range. Even pretend you're hitting to a caddie. Your shots will be more precise on the range and on the course.
FLICK, a longtime Golf Digest Teaching Professional and PGA Golf Professional Hall of Famer, worked with hundreds of amateurs and tour players including Jack Nicklaus.