Instruction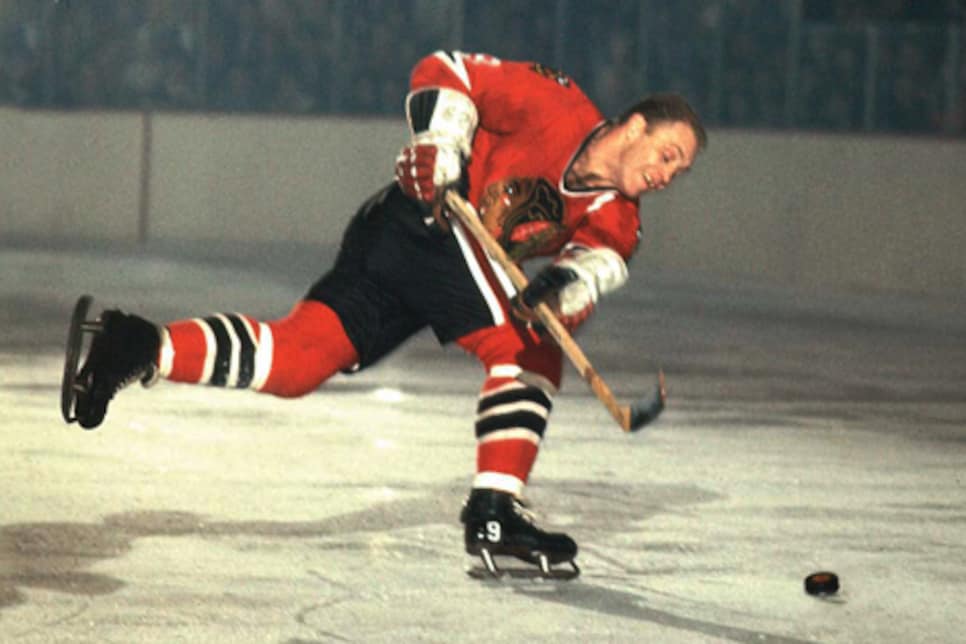 When it comes to grip pressure and controlling the golf club, you can learn a lot from another sport--ice hockey.
I was doing a golf outing in Windsor, Ontario, a few years ago and was fortunate to spend some time with the legendary Bobby Hull (above), who was playing in the event. I also got to know another Chicago Blackhawks star, Stan Mikita, who became the head professional at Kemper Lakes Golf Club, near Chicago.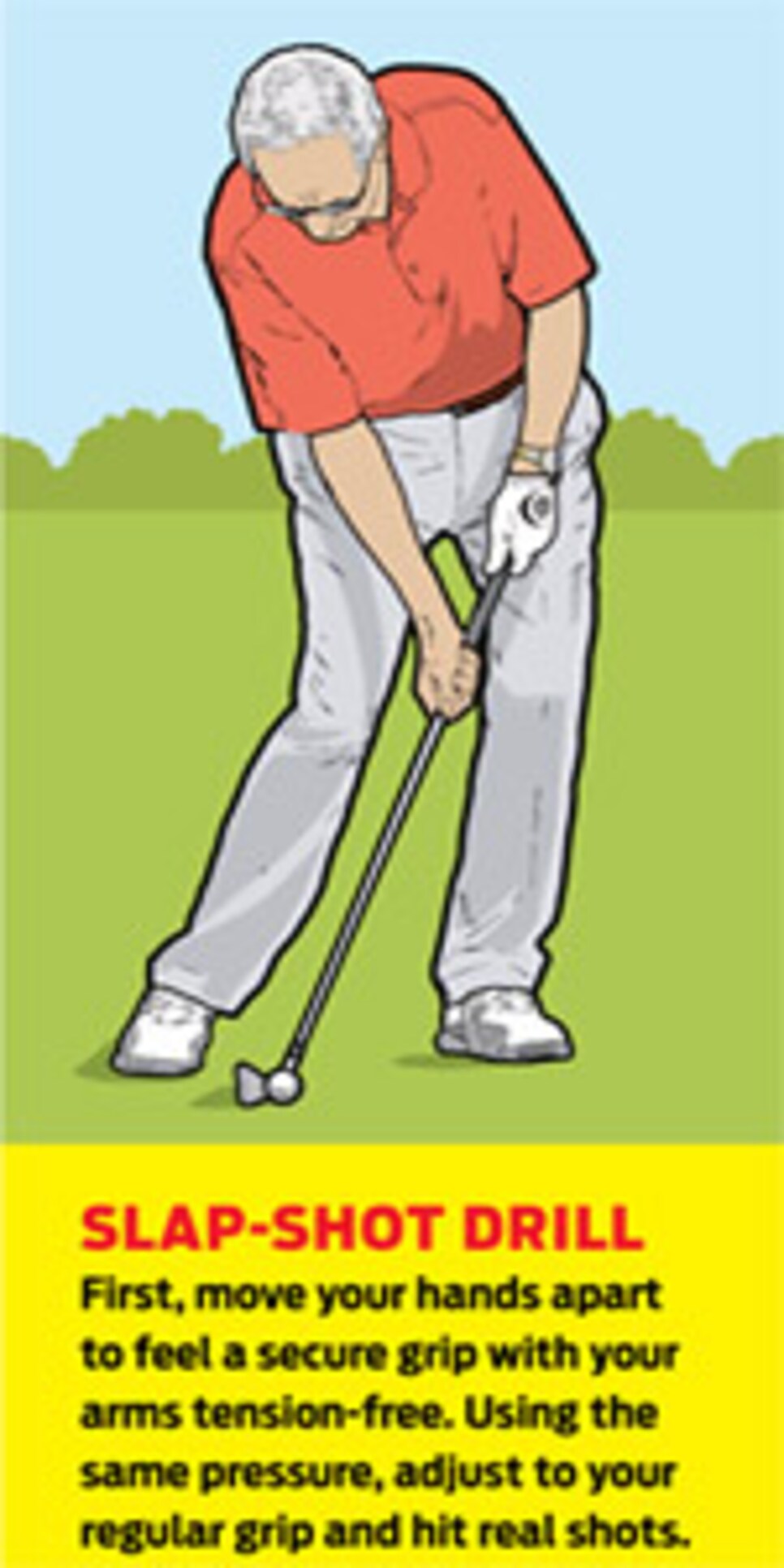 Each gave me a similar tip about holding the golf club: They told me that on the ice, their fingers were secure around the hockey stick but their arms were relaxed. As much contact as hockey players have with each other, they can't afford to lose control of the stick. But when they're firing the puck, they want very fast stick speed, which comes from relaxed arms.
To feel the same sensation in golf, grip your club as I'm doing here, with your hands split. That encourages the feeling of control with your hands, but with your arms relaxed. When you take your regular golf grip, remember that sensation.
Identify what your optimum grip pressure feels like. On the range, experiment with different grip pressures while keeping your arms soft, until you can blend maximum clubhead speed with consistent clubface control. It worked for Bobby Hull and Stan Mikita, and it can work for you.
FLICK, a longtime Golf Digest Teaching Professional and PGA Golf Professional Hall of Famer, worked with hundreds of amateurs and tour players including Jack Nicklaus.