Instruction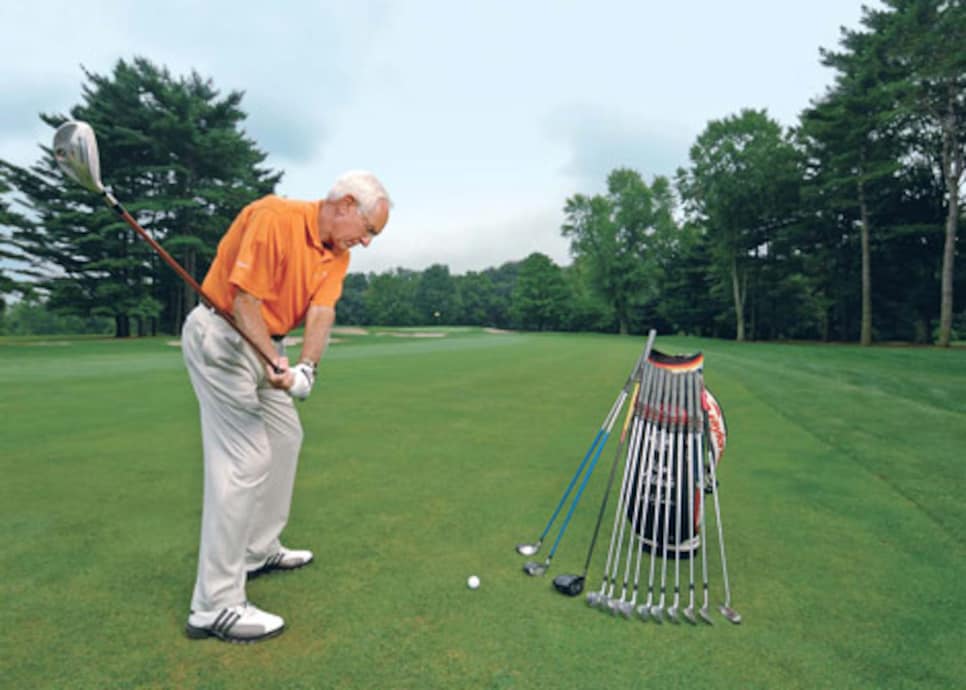 target practice: Hit 100-yard shots with all your clubs to enhance your creativity and improve your feel.
A few years ago, my friend and colleague Mike Malaska was practicing next to Johnny Miller. Mike asked Johnny what club he would hit to a green 100 yards away. Miller responded: "I could use any of 14 clubs."
Mike said, "I don't think you understand my question . . . " To which Miller replied, "You don't understand my answer." Then Miller hit the green with every club in his bag, including his driver and putter.
Miller went on to say that the minds of the most talented players are programmed to think creatively. They consider themselves problem-solvers. They see many ways to play a shot and then execute one.
I don't notice that kind of creativity among a lot of tour players in today's power game. Guys like Seve Ballesteros, Lee Trevino and Chi Chi Rodriguez could really work the ball.
Average golfers, especially those who don't hit it so far, might lower their scores by improving their shotmaking skills. Next time you're on the range, try hitting to a 100-yard flag with every club in your bag. It's fun, and you'll quickly gain a sense for playing lots of shots.