Putting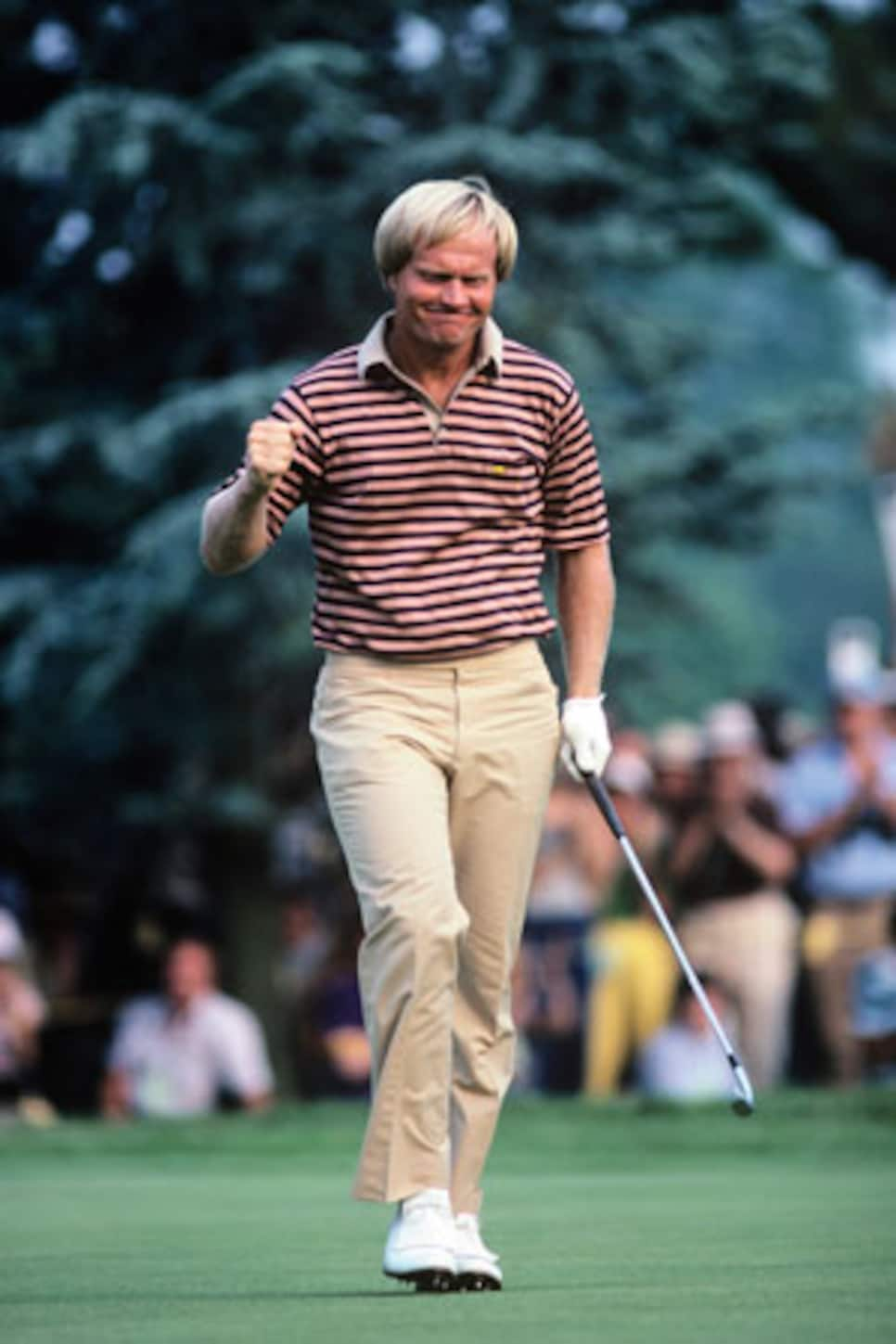 JACK NICKLAUS: To be honest, I didn't always make the big putt at the big moment. But I did make my share. Two that were especially sweet came back-to-back—on the last two holes of the 1980 U.S. Open at Baltusrol. Playing head-to-head with Isao Aoki, I made a 25-footer for birdie on 17, then an eight-footer for birdie on 18 (right) to win by two.
Here was my thought process when I was over a big putt like those two at Baltusrol: First, I know I have to make the putt. There is no alternative. It has to go in. I made sure that was my focus. And then I devoted all my concentration to making a good, positive, smooth stroke. I see players today with a very set, timed routine. They lay the putter down behind the ball, take one look, and hit it. I don't know how they can even think about what they're doing. I wasn't so concerned how long I was over the ball; I was concerned that I was ready to hit the putt, that I was comfortable with my read, my aim, my feel for the speed.
If you don't have the stroke, you won't find it here, so work hard on it before you get into a must-make situation. Over the ball, I thought of my fundamentals—eyes over the line of the putt, or light grip pressure to feel the weight of the putterhead. My last thought: Keep your head still. If I had done all the other things right, then moved my head, it wasn't going in.
JIM FLICK: I once asked Jack if he putted with his hands, forearms or shoulders. He gave me that eagle stare and said, "Why would I change the way I play the game? I putt with the head of the putter."
Jack putted with a heavier putter to get more feel and did what many great putters did: He controlled the roll with topspin. He got well behind the ball at address so he could hit up on it with a hooking motion, like a topspin forehand in table tennis. The putter went from low to high through impact with the toe closing.
Bobby Jones, Bobby Locke, Arnold Palmer, Ben Crenshaw and Dave Stockton were all great putters who talked of hooking their putts or trying to put topspin on the ball. Most great putters were also die putters, meaning that the hole has side doors if the ball is rolling slowly enough. Try that, and you'll reduce your three-putts and make some big ones, too.
Jack Nicklaus writes articles only for Golf Digest.
Jim Flick, a longtime Golf Digest Teaching Professional and PGA Golf Professional Hall of Famer, worked with hundreds of amateurs and tour players including Jack Nicklaus.