Instruction
I followed David Toms (top right above) for nine holes in a practice round a couple of years ago, and I was amazed how disciplined he was when executing his approach shots. Not only did David hit all nine greens in regulation, what really impressed me was where he left his ball on the green in relation to the flagstick.
If the hole was cut on the right side of the green and trouble (like a bunker or water) was on the right, his ball always finished on a line about 10 feet left of the flag, to the "center side" (bottom right, top illustration). And vice versa if the hole was on the left and there was trouble left of the green­—his ball finished on a line about 10 feet right of the flag (bottom right, bottom illustration). He showed ultimate control.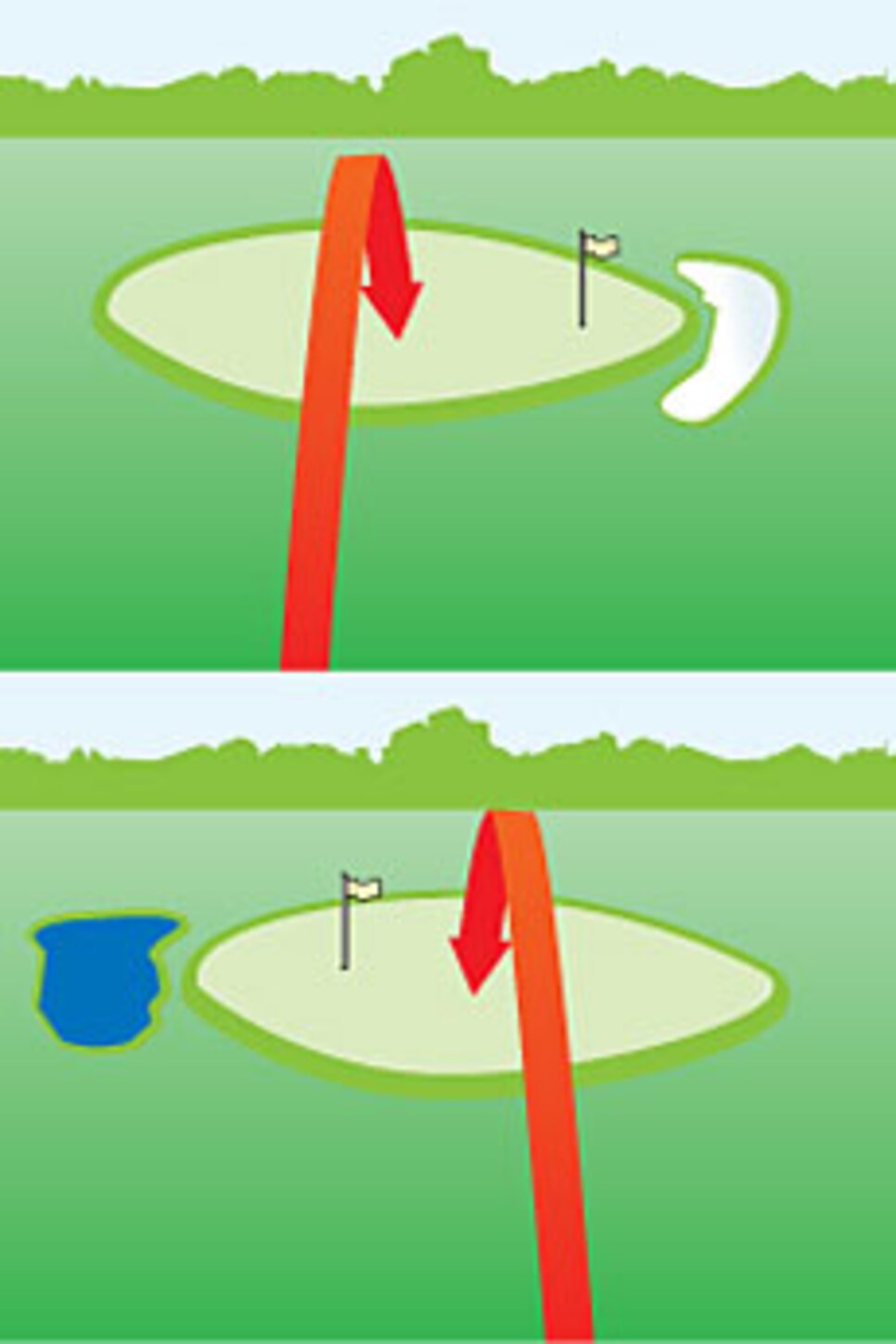 Average golfers would do well to copy Toms' strategy when hitting into greens, even if you're not as precise. Not everyone can be a bomber. Even in this day of power golf, most of us hit longer clubs into greens that are more severely protected than before. Don't always fire at a flag and end up with an impossible up-and-down.
A good rule: Shoot for the flag only if you have a wedge or 9-iron in your hands. Otherwise, aim for the middle of the green. You'll make a lot more regulation pars, and you'll still have some good chances at making birdie.
FLICK, a longtime Golf Digest Teaching Professional and PGA Golf Professional Hall of Famer, worked with hundreds of amateurs and tour players including Jack Nicklaus.