Equipment
Five Ways To Rethink Your Wedge Game
Wedges can be confusing. A Golf Datatech survey found that 56 percent of serious golfers said having the right bounce angle was important, but only 42 percent understood what it was. (It's the angle formed by the sole and the ground plane.) It's clear that configuring your wedge set requires thought and testing. Wedges played on the PGA Tour, for example, cover every loft from 46 to 64 degrees. It's a lot to consider, even if you're looking to simplify. Here are five wedges to help in your search.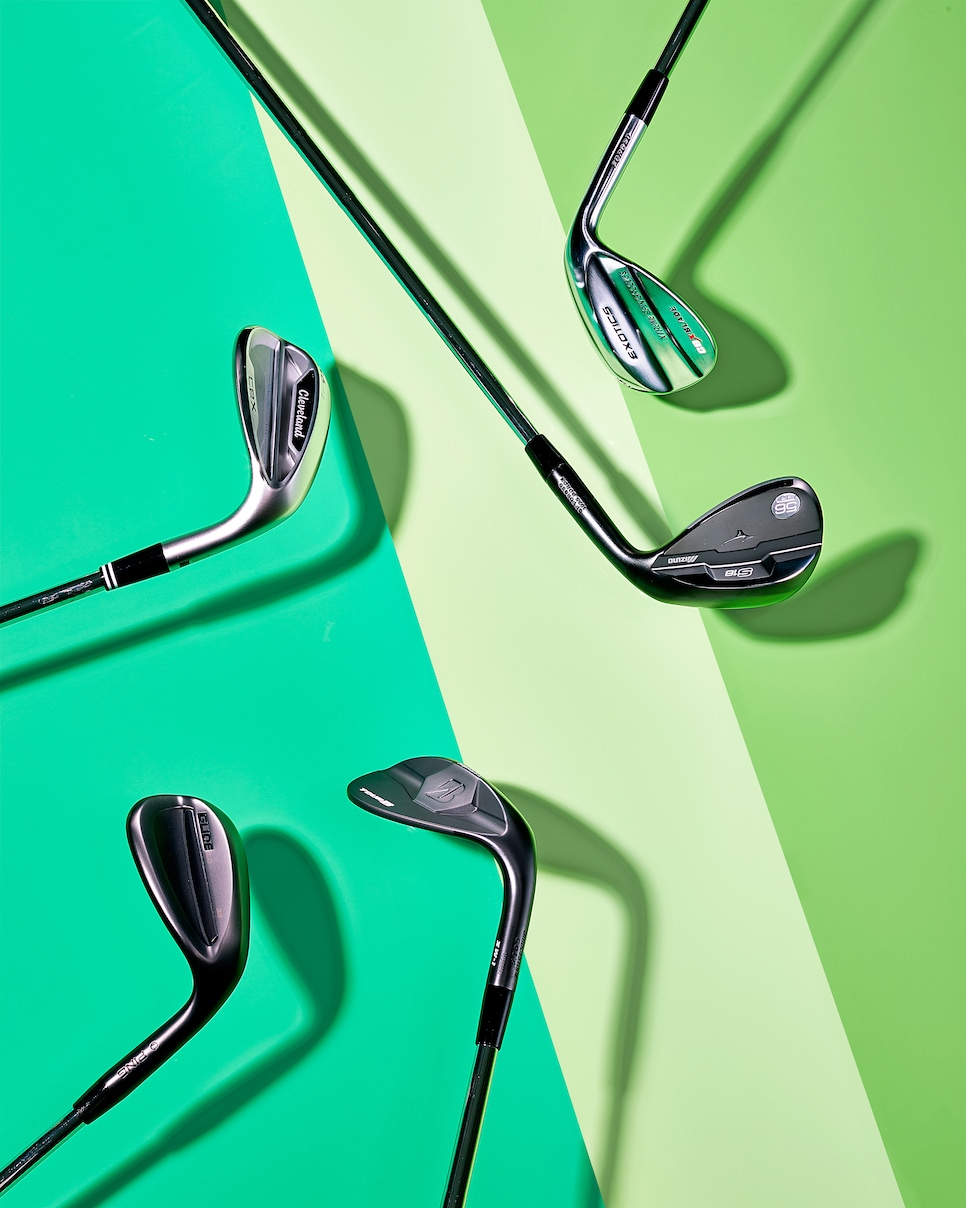 BRIDGESTONE TOUR B XW-1
A thick pad on the back of this forged design puts more mass behind the ball for better feel. The parallel milled lines between each groove enhance surface friction for better ball contact and higher spin.
PRICE: $140
CLEVELAND CBX
The light shaft, wide sole and perimeter weighting make these wedges more forgiving, just like the game-improvement irons many of us play. But the face and grooves are grabby enough even for tour-level types.
PRICE: $130
MIZUNO S18
Not only do the grooves and soles change with each loft to maximize spin and turf interaction, but the weighting changes, too. As loft increases, more mass is positioned higher in the head to help control flight and spin.
PRICE: $150
TOUR EDGE EXOTICS CBX
The groove design might get your attention for spin (deeper on the lower lofts, wider on the higher lofts), but don't overlook what's underneath. There's less area on the heel, toe and back, so it's easier to manipulate the club from any lie.
PRICE: $130
PING GLIDE 2.0 STEALTH
These wedges use a softer steel than the original model for more responsiveness, but another neat addition is the extra half groove on the higher lofts: It's designed to provide more contact with groove edges for extra ball spin.
PRICE: $150
You are using an unsupported version of Internet Explorer. Please upgrade to Internet Explorer 11 or use a different web browser.