News
Webb Simpson earns a new title and four other takeaways from Day 4 at Harbour Town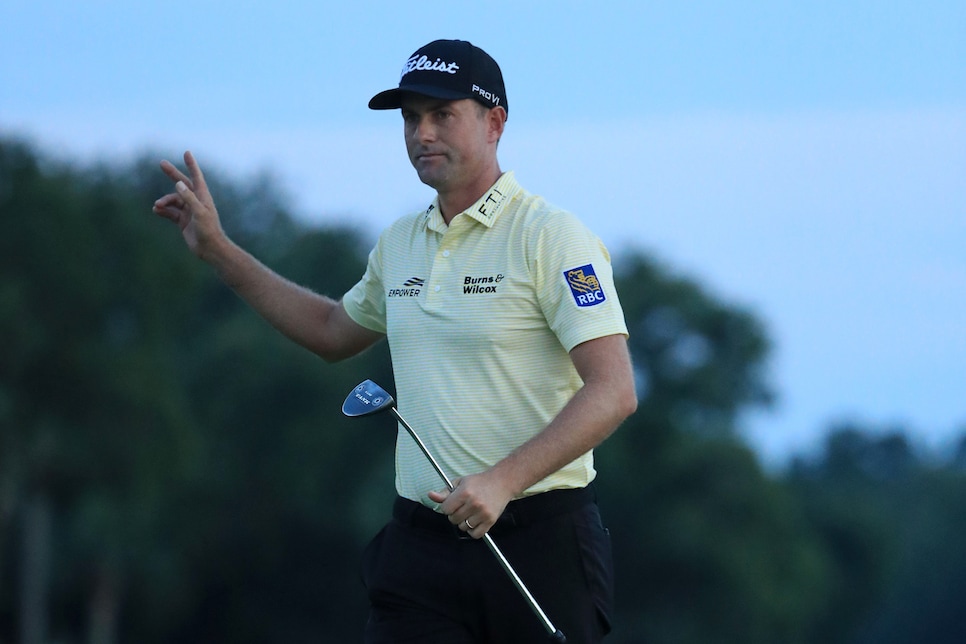 Outside of Tiger Woods teeing it up, there's not much more a golf fan could have asked for from these first two weeks of PGA Tour golf post-quarantine. Somehow, Harbour Town outdid Colonial on the entertainment front, despite a lengthy weather delay that nearly caused the final round to spill into Monday.
Fortunately, they were able to get it all done just before sunset, and it ended with a Webb Simpson victory, his seventh on tour. Here are our five takeaways from a wild Sunday at the 2020 RBC Heritage.
Webb Simpson is the BPITWRN
Following his strong first two rounds, I posed this question on Friday evening: Is Webb Simpson the BPITWRN (Best Player In The World Right Now)? Over the last year, one could argue only Rory McIlroy and Jon Rahm have had more impressive records than the former U.S. Open winner. After his performance this week, Simpson's last 12 months are now absolutely on par with the World No. 1 and No. 2.
What was so incredible about Simpson's victory on Sunday was that his putter went completely cold early in the day, usually a sign of a fade into T-15 territory for even the best in the world. But a switch flipped at the 12th, where Simpson made his first of five birdies on his final seven holes, four from 10-plus feet. He finished the week second in strokes gained/putting, much of that due to gaining an insane 6.008 strokes on the greens on Friday. But the final stretch Sunday was far more important, because it came in the clutch. Simpson is now a seven-time tour winner, and if he stays on this trajectory, I smell major No. 2 in his near future.
Abraham Ancer is the new close calls king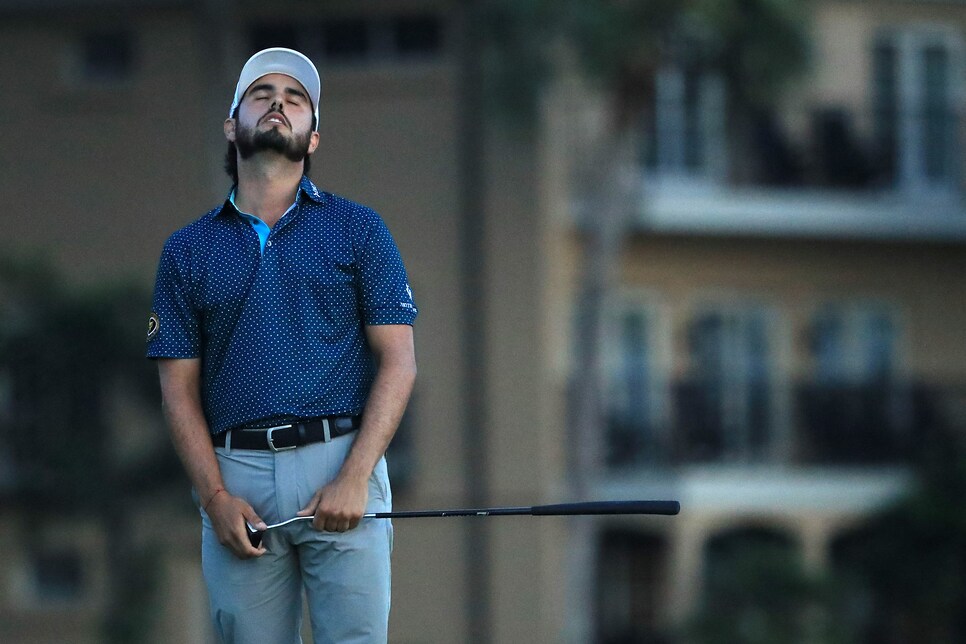 Since the 2018 Quicken Loans National, Ancer has finished inside the top five eight times. On a number of those occasions, he's either finished runner-up, been within a shot or two to begin the final round, or posted a number and got clipped by a stroke. On Sunday at Harbour Town, Ancer played in the final group and was doing a damn good job of controlling his own destiny, and then Webb went OFF. All these close calls are a sign he's doing something right, but he seems to be in the wrong place at the wrong time. The dude needs to get a break or two for once and he'll absolutely get a win. Also, putting better would help (Ancer lost strokes on the greens this week).
Brooks Koepka is definitely back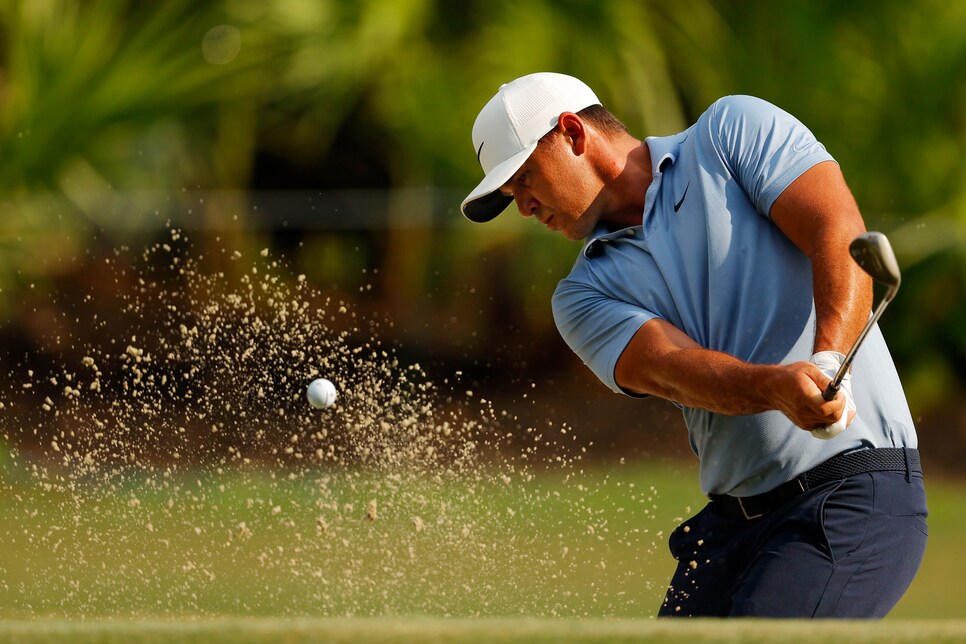 There are at least two or three "is he back?" stories in golf seemingly every week. After Daniel Berger answered that question with his victory at Colonial, the "is he back" focus remained on Jordan Spieth and Brooks Koepka. Spieth appeared to be back after shooting a back-nine 29 on Thursday, but then he went back to hitting it all over creation. Koepka's play on the weekend leads me to believe that he is absolutely fully back. He's now shot eight consecutive rounds in the 60s, something he last did between the third round of the 2018 WGC-Bridgestone and the second round of the 2018 Northern Trust. In between those two events came his PGA Championship win at Bellerive. So if he's returning to that level, he's definitely back.
Harbour Town at twilight might be heaven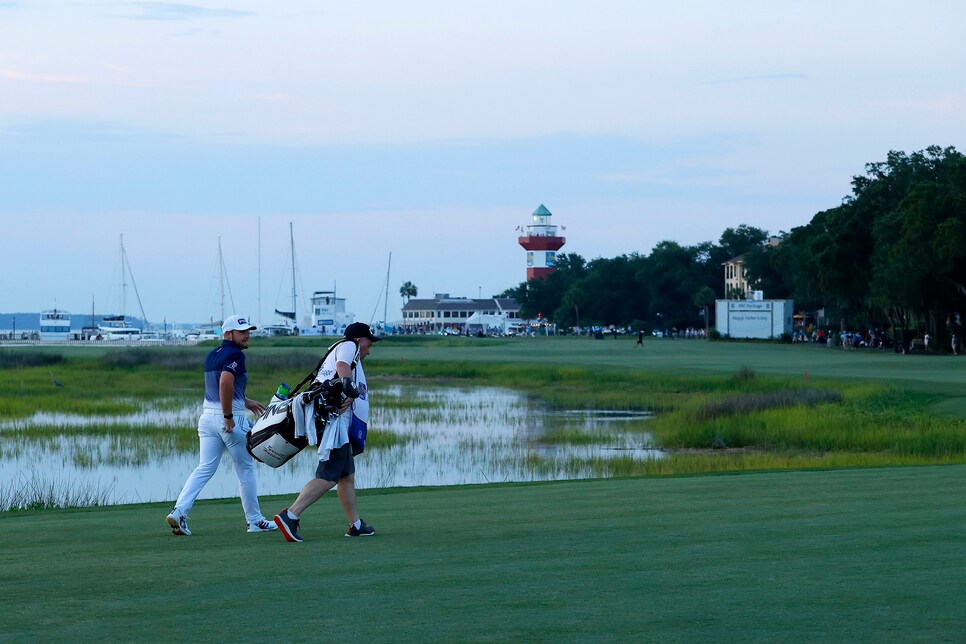 If you thought this tournament was laid back before, it reached its peak of laid-backness on Sunday evening. The lengthy weather delay forced them to play up until the final minute of sunlight, and it was absolutely glorious to watch. I made the declaration on Twitter that Harbour Town might be the all-time greatest twilight golf course. The problem with that take is that you could say that about literally any golf course in the world, because nothing beats twilight golf, no matter where it's played (I do have a soft spot for the pre 7 a.m. tee time, though).
But Sunday afternoon/night truly HIT different. The lighting was impeccable, the coverage was actually very good (!), and while the massive galleries are sorely missed, having no fans felt right for the vibe, not to mention the mics catching all kinds of great player-caddie chatter without all the excess noise. I'm the furthest thing from a "pro golf is better with no fans" guy, but I'd be lying if I wasn't captivated by this new normal. This was all a long way of saying that before I die, I need to tee off at Harbour Town at 5:23 p.m. and get 18 in by sundown.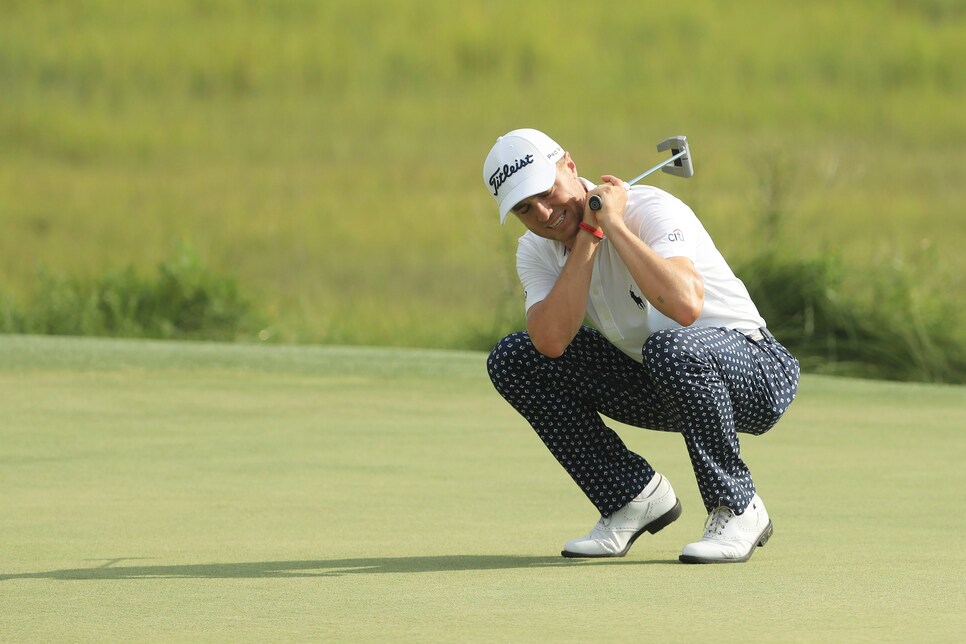 It's not the PGA Tour's slogan anymore, but it would have worked well for this week, though "Live Under Par" worked pretty well too. Do you know what posting 10 under got you in Hilton Head? A nice little T-48 and just under 19 grand. Sixteen under didn't even get you in the top 10! I realize the course was playing a bit easier this week than it does in April, and the wind was benign, but the scoring was still out of control. Justin Thomas almost shot 62 and he knew he had no chance, opting to leave the property to go fish with his dad (smart move). The rust factor was a big talking point post-quarantine, but these guys are showing absolutely none of it.