The Loop
Five reasons why the PGA Tour should host a four-ball tournament
The second edition of the U.S. Amateur Four-Ball wrapped up this week at Winged Foot (for men) and Streamsong (for women), and though the event is still in its infancy, almost everyone agrees it has been a rousing success. Such a revelation that it begs the question: Should the PGA Tour host a four-ball event?
Yes, there is the World Cup, but it isn't a bona fide attraction, failing to draw the interest of golf's best: Only four top-30 players competed in the 2013 event. We are proposing a tournament with total buy-in from the game, with a place on the PGA Tour calendar.
Here are five reasons why a four-ball competition makes sense: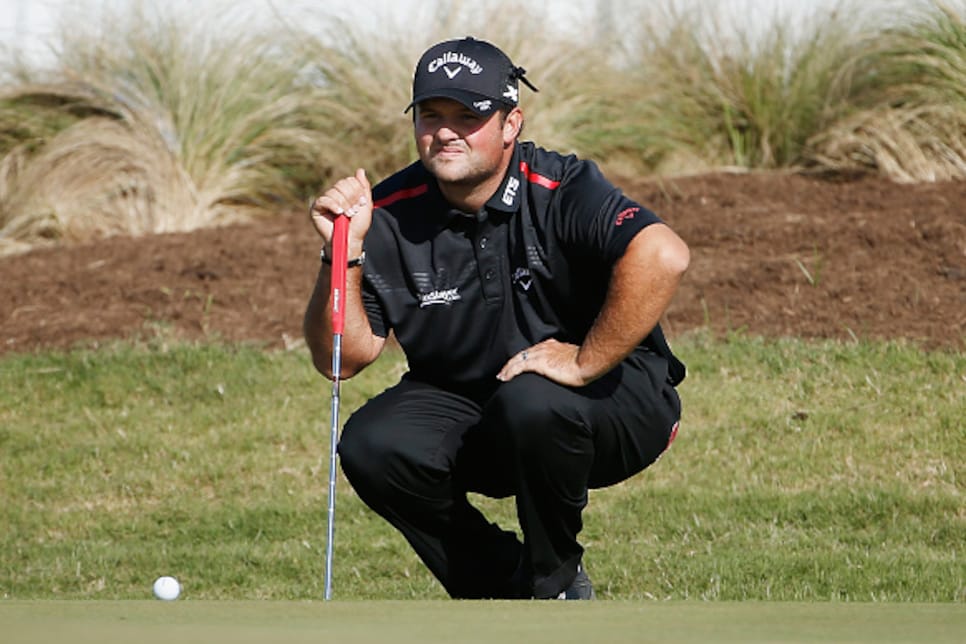 Fuels off-the-course drama
For better or worse, golf has the least amount of theater away from its playing field. A lot of this can be chalked up to the "gentleman's game" mantra; conversely, your head's in the sand if you think golf's immune to the type of bathos seen in other sports. Because many of these players operate in cocoons due to game's individualistic nature, perhaps the team dynamic can ruffle a few feathers. For example:
Reporter: Patrick, how do you like your team's chances in the inaugural four-ball event?
Patrick Reed: I think we enter as the favorites. If you look at the success Jordan Spieth and I have experienced at other team events, you would think we can transfer that to...
Reporter: I'm sorry, did you say Spieth? You're aware he switched you out for Smylie Kaufman, right?
Reed: He (sniff), he did what?
Reporter: Tough day out there. Can you guys bounce back to make a charge tomorrow?
Player: Well, it wasn't a tough day out there for me. I did my part. But that's the thing we these team events: You need both guys to play well to compete. So yeah, hopefully tomorrow WE do better.
Hey, golf could use a scuffle or two.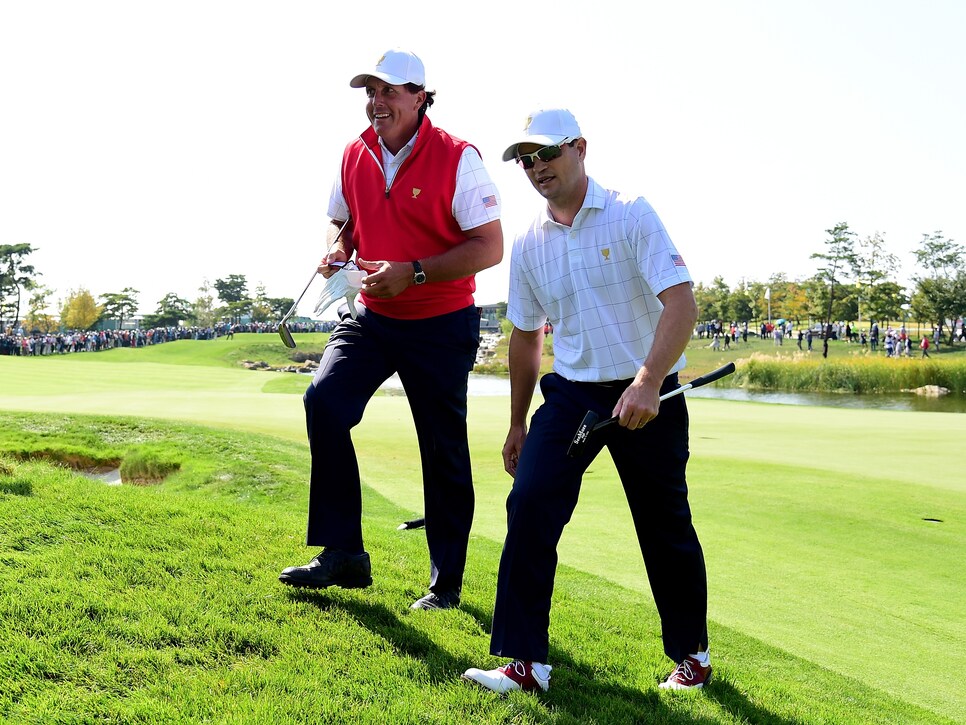 Preparation for the Ryder and Presidents Cups
Players don't necessarily grumble about the formats; conversely, it seems a tad bizarre that there aren't other big events with similar playing conditions. Make no mistake: Though you're still playing your own shots, the team dynamic of four-ball is a different animal. Not only would the players appreciate more reps in team-like configurations, it could benefit the overall product of the Ryder and Presidents Cups.
Speaking of getting in reps...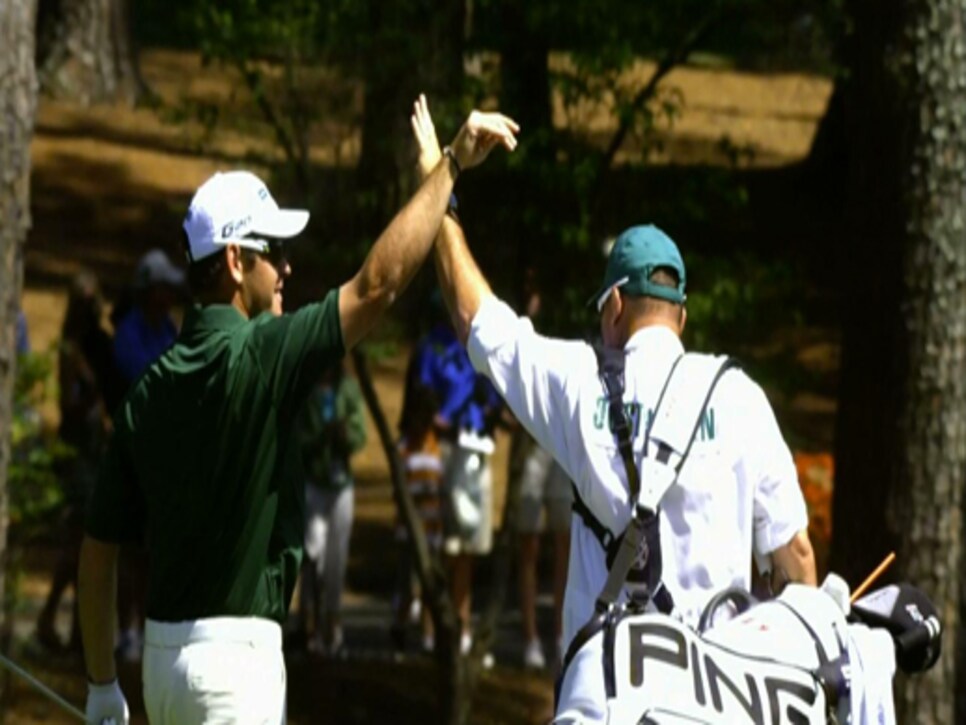 I use to think the lack of hand-eye coordination for team celebrations was hysterical. It's now an epidemic. Sure, laugh away when two grown athletes struggle to slap hands. It won't be funny when someone breaks their wrist in this fashion.
OK, it will still be funny. Nevertheless, a four-ball event can serve as high-five practice for players, making sure their hand gestures are on point come fall.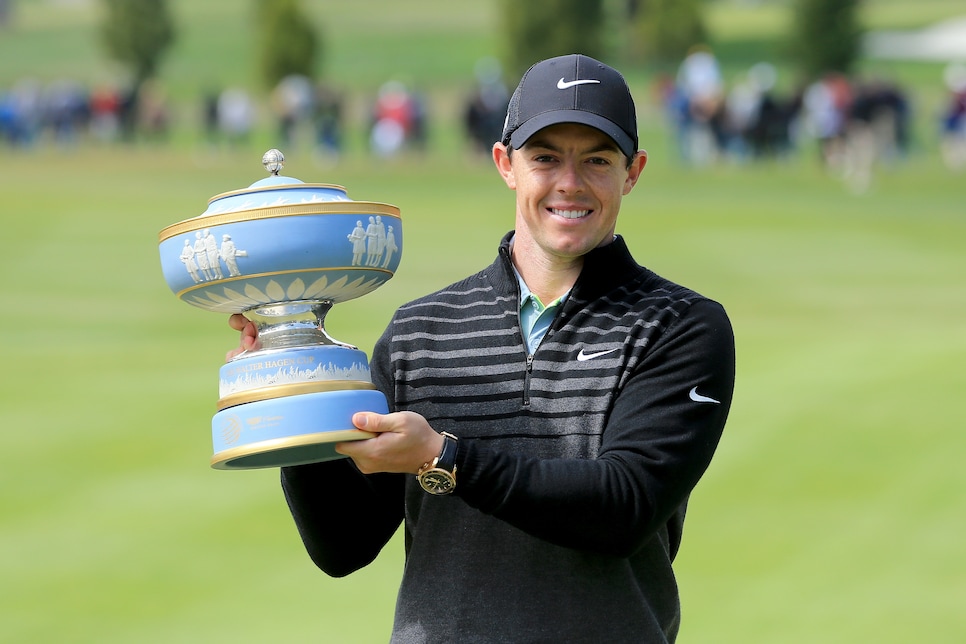 Breaking up the monotony of the season
There are 47 -- 47! -- PGA Tour events this year. While each has it's own flavor and distinction, let's be honest: The general public can only name a handful of non-major tournaments. With such a long campaign, the occasional change-of-pace could do the players, tour and fans some good. It's precisely this notion that has made Match Play a prosperous endeavor, and it's a sentiment that should be replicated.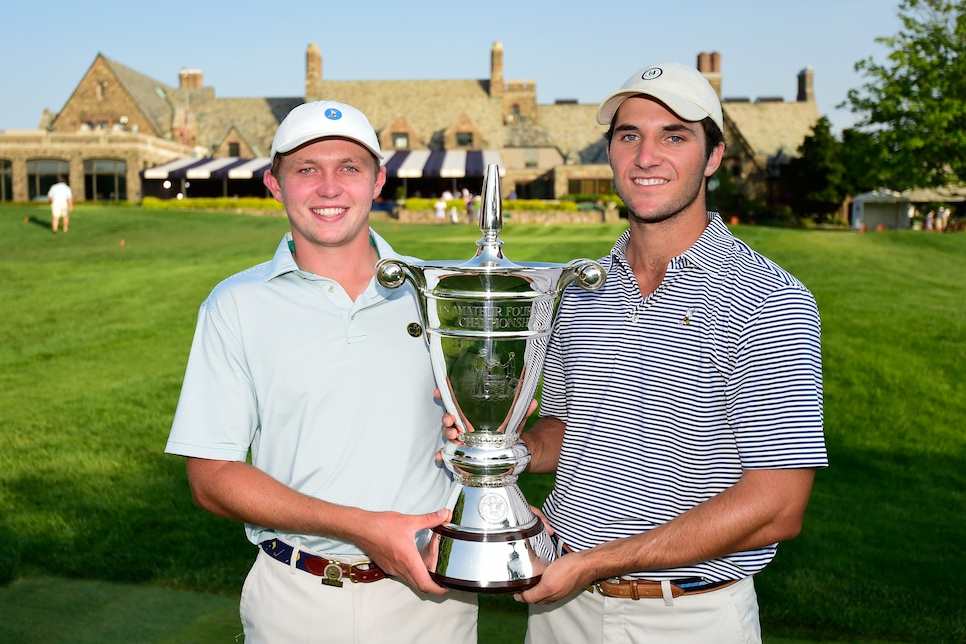 It's no secret that the heads of golf are looking at revolutionary ways to spread the sport to wider audiences. Though ventures like foot-golf or widening the hole are admirable, maybe all the sport needs is to alter is presentation.
After all, these ventures are attempting to make the game more social, and four-ball makes golf the ultimate communal effort.
Plus, did we mention improved high-fives?