News
Five major takeaways from the TaylorMade sale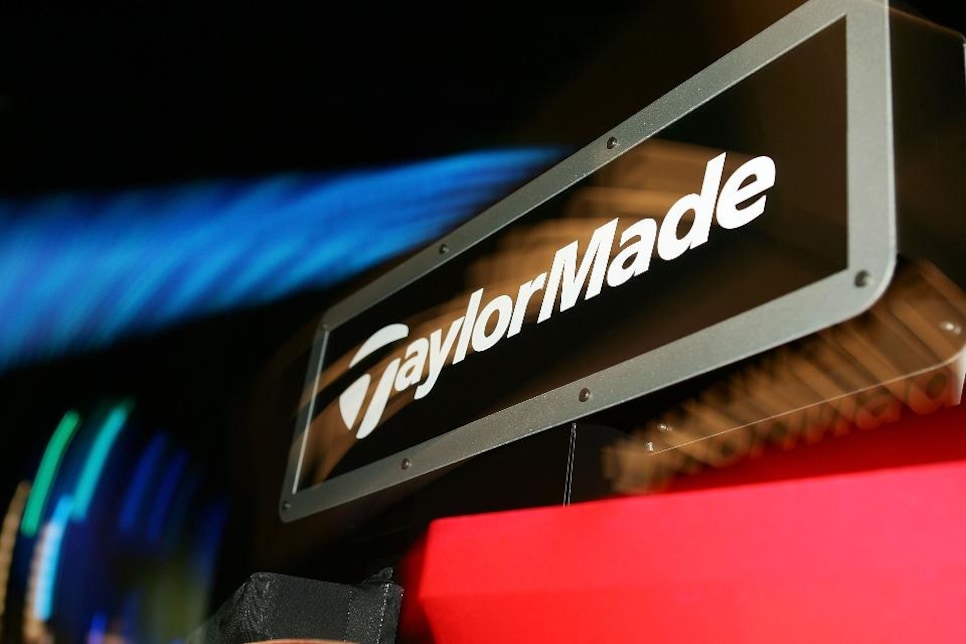 The financial meanderings of the golf business won't ever be confused with the excitement of a Players Championship, but when one of golf's leading companies changes hands, it reverberates in its own special way like an eagle-birdie-birdie finish at TPC Sawgrass. When New York-based private equity firm KPS Capital Partners announced its intent to purchase the TaylorMade, Adams and Ashworth brands from Adidas last Wednesday, it ended some 18 months of one kind of speculation and set off a new round of wondering. Here are five points to ponder:
1. Was it a steal? Short answer: Probably.
First, Adidas was literally at the point of taking whatever it could get for the TaylorMade, Adams and Ashworth brands."What we want for it is the best price we can get for it," said an almost dismissive Adidas chief financial officer Robin Stalker more than a year ago. KPS got the club business for what in reality amounted to a little more than $200 million in cash, plus a loan and other considerations that might make the final price even less than the reported $425 million, all for a club company that leads the driver count nearly every week on tour and remains, despite some struggles, firmly entrenched as one of golf's top three brands with Titleist and Callaway. With Titleist parent Acushnet selling for $1.2 billion six years ago and Callaway's current market capitalization at $1.24 billion, the signs are good for KPS's purchase, said Brad Morehead, who teaches finance at Northwestern University's Kellogg School of Business. "When you look at where things were with this deal 18 months ago, I think all of those indications would say that the private equity firm got a pretty fair deal," he said.
2. What happens to Adams, Ashworth? Short answer: The Big Chill.
TaylorMade acquired Ashworth for $73 million in 2008 and Adams for $70 million in 2012, but those two once standard-bearing brands have faded to borderline irrelevance. The once dominant hybrid brand and Champions Tour ubiquitous Adams hasn't introduced a meaningful new product since early 2016, and Ashworth has gradually faded from the TaylorMade apparel portfolio. Does that mean KPS will move to offload those non-producing elements of the TaylorMade purchase? TaylorMade CEO David Abeles was cagey in the immediate aftermath of the sale, telling Golf Digest: "We now have multiple options that we will explore as it relates to how we utilize the Adams equity and the Ashworth equity in the global market." Translation: Don't expect Adams or Ashworth to be the focus of any immediate efforts, however. It might be easier to let Adams and Ashworth continue to fade rather than spend any emotional or actual capital and time to sell them.
3. What does KPS want to do with TaylorMade? Short answer: Sell it.
Eventually. First of all, this is what private equity wants to do with what it invests in—generate profit. In this case, usually within a 5-to-7-year window. KPS has a history of taking manufacturing companies and reviving their processes, their organization, their attitude and with that the brand, including bolstering a company with meaningful acquisitions. In the past, the KPS team has talked specifically about removing existing management teams, but in this case specifically praised Abeles' team in the press release announcing the sale. As its own entity, KPS clearly has the ability to act decisively. Its ownership transformed upstate New York beer brand Genesee after it bought it in 2009, making it part of a consortium that included craft beers like Magic Hat that three years later KPS sold for $388 million, reportedly doubling its investment. Of course, KPS's sole purpose is to increase the value of what it owns so it can sell it, and that means TaylorMade will be for sale again probably within the next decade. With Adams and Ashworth already in the stable, the idea of strategic acquisitions seems hard to guess at. One possible option: Given the success of PXG, the team at TaylorMade might consider acquiring or creating its own luxury brand. Abeles said that kind of forecasting is premature. "We're going to have a lot of different options and discussions to determine through an acquisition strategy what's important to our company, whether it's within the core or in some other type of business that's outside the core," he said.
4. What does this mean for TaylorMade? Short answer: Focus.
The company has been lingering in a malaise of a corporate parent who wanted them gone. Despite cycles of layoffs and budget cuts, the TaylorMade brand stayed vibrant with its woods and irons holding serve among the top few models in sales. That said, it lost its No. 1 position in woods to archrival Callaway and saw Callaway reemerge as the No. 1 brand in woods, irons and putters and a rising No. 2 in golf balls. This year, TaylorMade, while still trailing Callaway in woods and irons sales, is off to a steady start including strong inroads in the ball market. Obviously, KPS's desired effect is to reverse Callaway's trend. But cash alone might not do the trick. Of course, the possibility exists that through KPS's input TaylorMade attempts to turn the traditional golf retail model on its head. Its recently unveiled installment purchase plan that sells the latest models directly to consumers and even offers them the opportunity to revolve those payments into a new model upgrade could lock up customers to the TaylorMade brand for years at a time. Abeles said KPS has expressed confidence in TaylorMade's business plan over the last two years, which included a 4 percent increase in sales this year over last. Of course, what really might have to happen is for TaylorMade to regain the share of golfer voice that Callaway has so deftly captured. Clearly, the way TaylorMade is doing this is through the traditional way golf companies have always done things: Player endorsement contracts. The current TaylorMade stable of Dustin Johnson, Jason Day, Rory McIlroy, Sergio Garcia, Justin Rose, Tiger Woods and Jon Rahm is a colossus, and the company's drivers have been in the bags of PGA Tour winners in 17 of the last 20 events after Si Woo Kim's win in the Players. But how can that cost be managed or even controlled, and if it's reduced what will the brand look like after that? That will likely be KPS's first and most difficult order of business. For now, though, Abeles isn't backing down, saying "We've put together unequivocally the finest tour team in the world."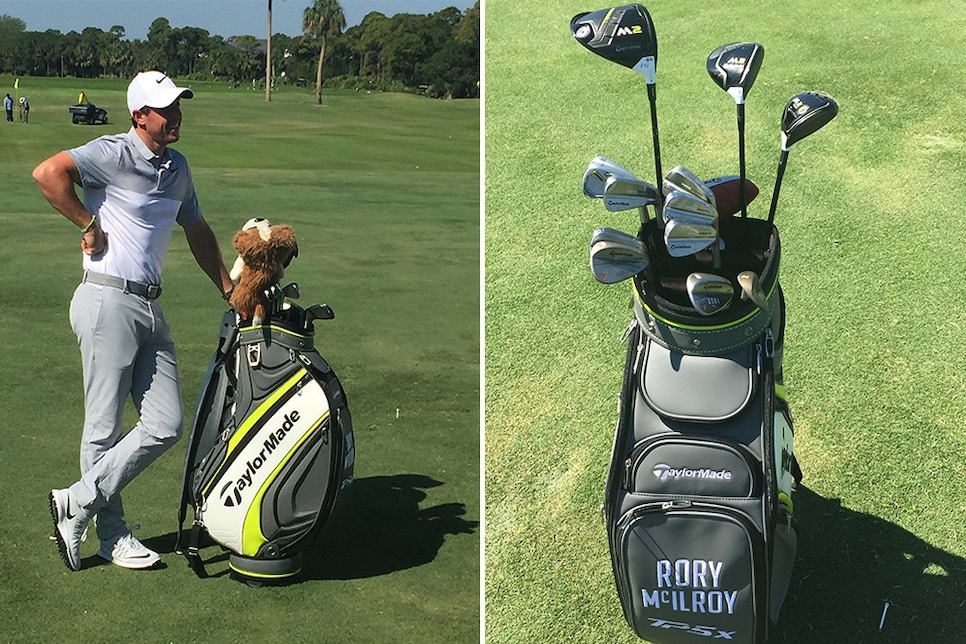 5. What does the industry think? Short answer: Happy days are here again? Maybe? Hopefully?
Here's the troubling truth. The golf business has been looking for good news after 2016's annis horribilis with Golfsmith's and Sports Authority's bankruptcies (and the loss of more than 500 places that sell golf equipment), declining overall sales and unimpressive rounds played and participation numbers. But that trend started to shift with positive news from the NGF, a newly invigorated retailer on the scene in Golftec and now the presence of Wall Street endorsing golf. Both publicly held Callaway and Acushnet issued first-quarter earnings reports in the last week, with Callaway's being its best in years and Acushnet on pace for nearly a $1.6 billion year in sales. The fact that private equity is taking an interest in golf suggests a third-party endorsement of the game's potential. Even Acushnet CEO Wally Uihlein, generally unwilling to comment on competitors, called the TaylorMade purchase a positive. "We think the resolution of any capital structure, and we've been through it twice in six years, is good for the stabilization of the industry." A stronger, stabilized TaylorMade not only might make for a better competitor, but a stronger industry overall. "I believe we've gone through some re-setting and now we're coming out the other side and Wall Street recognizes that, and more importantly than Wall Street, KPS recognizes that," Abeles said. "We continue to be optimistic that the long-term outlook for golf is going to be just great."