The Loop
Fitness Friday: TRX debuts its new program for golfers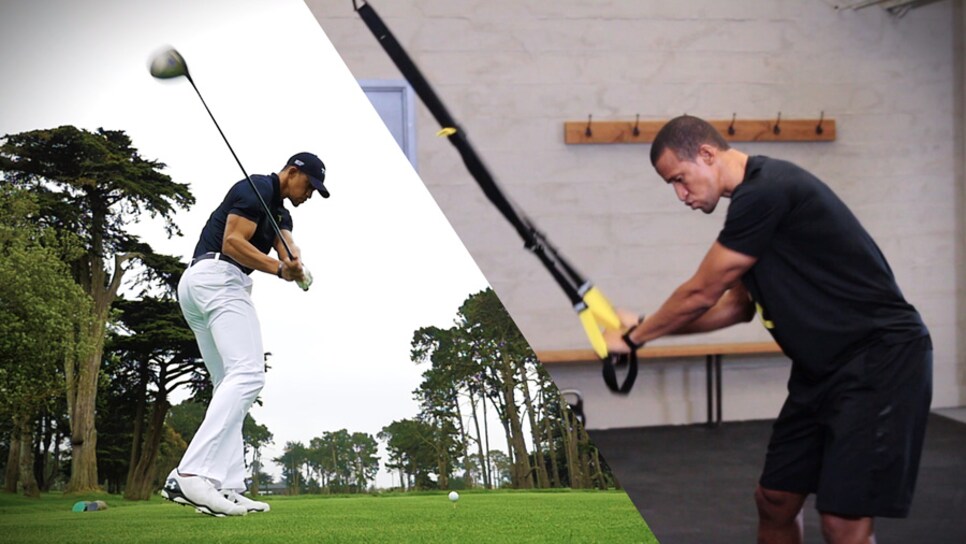 The TRX Suspension Trainer company recently introduced a new workout program designed specifically for golfers. If you're not familiar with TRX or suspension training in general, the concept is to place your arms or legs in a harness that is anchored to something high and perform exercises that challenge you to battle the effects of gravity and instability. TRX was developed by the Navy Seals as a way to get a decent workout when they didn't have access to a gym. They could take the straps and harnesses anywhere.
Now, thanks to golf-fitness instructor Trevor Anderson, there's a TRX workout program designed specifically for golf. It involves things such as using the suspension straps to improve your backswing and through-swing while strengthening muscle function in key areas such as the glutes, hips and core. Stability is such a big part of being able to make a good golf swing and that's the thing you need when doing exercises while suspended. The TRX for Golf package is not cheap ($290, trxtraining.com/golf) but until the end of July, Golf Digest followers will receive a 15-percent discount. Just enter the promotion code GOLFDIGEST when you order from TRX here.
To see Trevor demonstrate one of the golf-specific exercises using TRX, click on the video below.