The Loop
Fitness Friday: Tom Watson's secrets to ageless golf
*Editor's note: Every week my colleague Ron Kaspriske, Golf Digest Fitness Editor, presents Fitness Friday on the Instruction Blog. He gives you a health and fitness tip or an exercise or stretch to get your body warmed up for the weekend. This week he discusses keeping your body strong and flexible with Tom Watson. Look for Saturday Morning Tip tomorrow, and remember to follow me on Twitter: @RogerSchiffman
Here's Ron: Tom Watson turned 62 earlier this month. His golf swing turned 35. Despite having hip surgery a few years ago and despite playing more than 800 professional tournaments during his career, there seems to be only slight differences between the swing Watson used to win eight major championships from 1975 to 1983 and the one he used to nearly win another at the age of 60 at the 2009 British Open (see how he still makes a full turn in the recent photo here).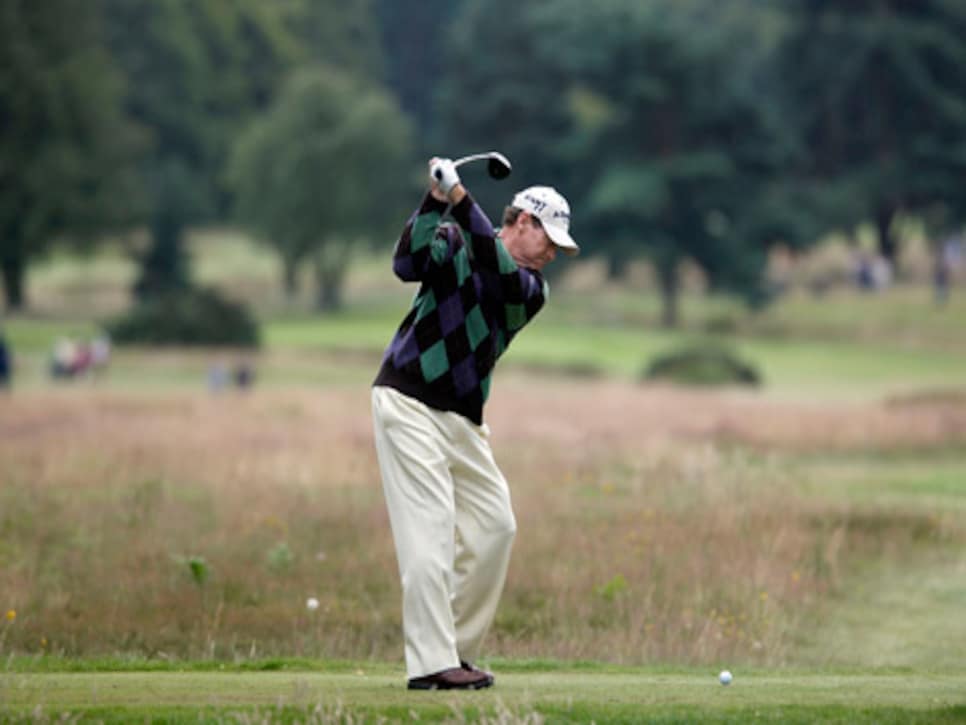 I met with Watson at his home course outside of Kansas City (Wolf Creek Golf Club) earlier this week. After watching him hit shot after shot with a golf swing that just about anyone would love, I asked him about his commitment to fitness.
Decline in physical fitness is inevitable for all of us as we age. But to make the decline as gradual as possible, particularly as it relates to the golf swing, Watson said a daily exercise regimen is vital.
"You have to do it," he said. "And not just stretching. You need cardio, strength training, the works. I believe it's a big reason I'm still hitting the ball as well as I am hitting it now."
Watson shared with me his workout routine as well as what he feels is the most important area to focus on as you get older--your hips. You can see in this photo of Tom that he still has great ability to rotate his hips aggressively toward the target as he starts down from the top.
"The first thing you lose is the ability to fire your hips," he said. "You have to really train that area hard."
To hear more from Tom on his secrets to playing ageless golf, click on the audio link below.