The Loop
Fitness Friday: Stronger hips = Longer drives
Watch Rory McIlroy hit a tee shot (see below) and you can't help but notice how fast his hips rotate counterclockwise when he starts his downswing. They look like they snap toward the target, leaving his upper body and club in the dust. This lag between lower-body and upper-body rotation generates a tremendous amount of force for a golf swing and is a good reason Rory can regularly bust drives in the 330-yard range or longer.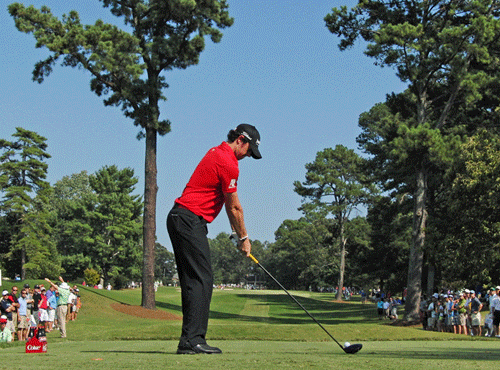 Most golfers don't have that kind of explosive hip action when they swing down, but even modest improvements in the way you move them can yield noticeable results in how far you hit the ball, says Dave Herman, a trainer to many professional golfers and creator of @superflexfit stretch bands.
Herman, teaching professional Andrew Park (@andrewparkgolf) and LPGA Tour 2013 Rookie of the Year Moriya Jutanugarn demonstrate a few exercises you can do to not only improve your hip action, but also strengthen your glutes, shoulder and mid-back muscles. Click on the two videos below to see what you need to do to launch the ball farther than ever.
Ron Kaspriske is the fitness editor of Golf Digest.