The Loop
Fitness Friday: Mr. Energy On The Back Nine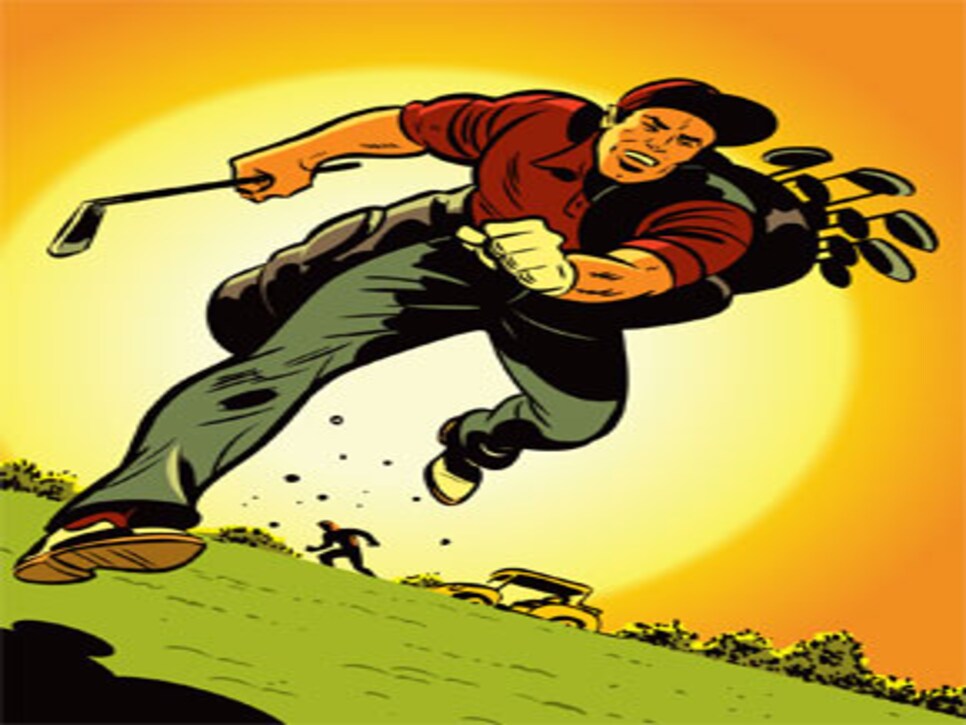 There's a reason your opponent offered you a hot dog and a soda at the turn. He knows you're going to be a sloth by the 16th tee. PGA Tour fitness advisor Chris Noss, who works with players like Rickie Fowler and Zach Johnson, says golf is a bursts-of-energy sport as well as an endurance test. Your muscles are called upon for power, but they also have to keep your body going for hours. Noss offers these tips:
Lean-protein, high-fiber meals before the round will help sustain your energy and prevent crashing, the feeling of fatigue brought on by simple-carbohydrate foods, such as bread, pretzels, sugary snacks, etc.
[Related: The 10 Worst Things To Eat Or Drink When You Play
](http://www.golfdigest.com/magazine/2012-10/photos-10-worst-foods-drinks#slide=1) 2. DRINK WATER
Lots of it. And if you want to take supplements during a round, any drinks with amino acids can help your energy. But eating a lot of fiber and drinking water will suffice for keeping muscles working properly.
Add it either before or as part of a strength-training routine. To do it during your routine, reduce the amount of rest between your sets. You want to move at a pace slightly more intense than you feel is comfortable, but you don't want to go so fast that the quality of your form deteriorates. This combined routine will simulate the physical requirements of playing 18 holes, especially if you walk.
Ron Kaspriske is the fitness editor for Golf Digest.
(Illustration by Mark Matcho)*