The Loop
Fitness Friday: Mark Wahlberg shares his secrets to staying fit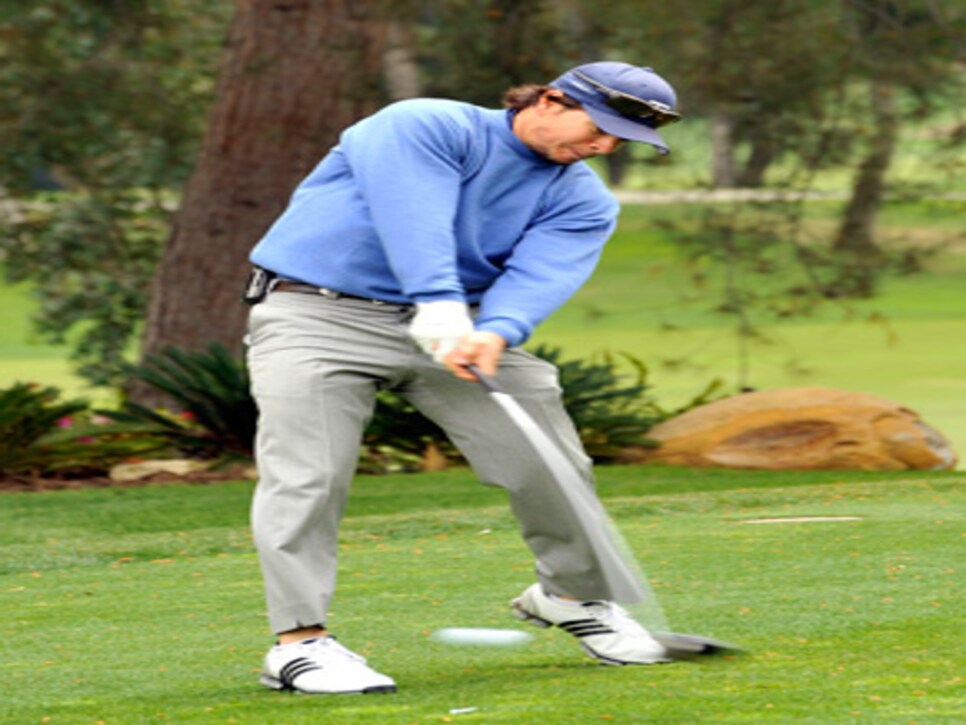 Mark Wahlberg pumps more iron than any good golfer I know, but the more important fitness lesson I've learned through playing a few rounds of golf with him is what he eats during a long day on the course.
"Nutrition is 85 percent of getting yourself in shape" says Wahlberg, who maintains the bodybuilder physique you'll see in his new movie "Pain & Gain" (opens today) by eating smart, as well as working out five mornings a week.
Sliced turkey and chicken breasts, veggie wraps, salads, almonds, cashews, pistachios and trail mix were among the tasty treats Wahlberg shared during our back-to-back 10-hour days of golf recently.
"Walking a course like this is definitely good for you," Wahlberg said as a guest for the day at spectacular L.A. (Country Club) North. "Walk when you play and pay attention to what you eat, and any golfer will see fitness benefits."
Craig Bestrom is Editorial Development Director for Golf Digest.