The Loop
Fitness Friday: Balance your training with this great piece of gym equipment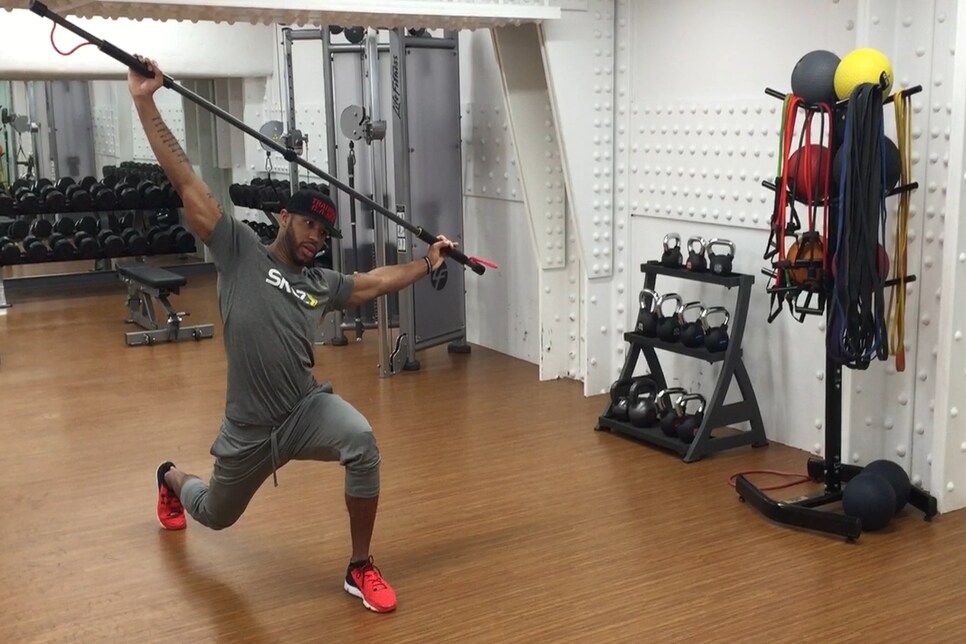 But another important thing to consider are products that improve body balance. Since golf is a one-sided sport, meaning muscles on one side of the body tend to be worked harder than on the other because you typically don't swing a club as a left-hander and right-hander, it's important to make sure you train to balance things out. One great new product from SKLZ is this Mobility Bar. The genius of this product is that it allows you to work on range of motion while offering equal resistance to the left and right sides of the body. It also allows you to perform multi-plane movements and compound exercises, which will save you a lot of time in the gym.
To that point, Curtis Williams, a former NFL player who is now a member of Under Armour's Performance Training Council, offered to demonstrate a great multi-plane, compound exercise that will improve your shoulder and hip mobility, leg strength and balance, and ability to side bend when you swing the club. You can check out more about Williams and his New York City-based gym here. And click on the video below to see him demonstrate how to use SKLZ' Mobility Bar.
You are using an unsupported version of Internet Explorer. Please upgrade to Internet Explorer 11 or use a different web browser.