Courses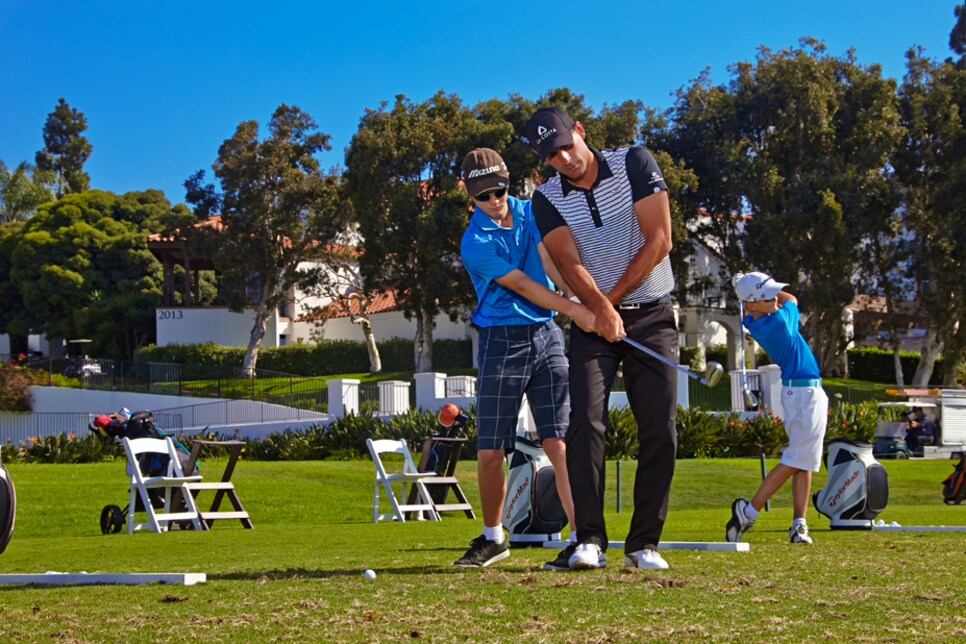 Photo: Omni LaCosta Resort & Spa
For lasting results and improved on-course performance, taking a look at the whole you — your fitness, your mental game, your equipment, your swing—is where top-notch golf instruction is heading. A handful of golf facilities, from resorts to private clubs, offer high-end, customizable programs, ranging from one day to four weeks to a year in duration. Although the amenity level, cost and programs vary, all offer a mix of fitness, swing mechanics and wellness with elite instructors and trainers. Call it a team approach.
The idea is to give golfers the same multi-dimensional training as the world's most successful players, says A.J. Avoli (pictured, above), director of instruction at the Omni La Costa Golf Performance Institute, in Carlsbad, Calif. Avoli, who was named one of Golf Digest's Best Young Teachers in America, oversees the resort's GolfFit program, which is run in conjunction with its Premier Fitness Camp, a destination for people committed to getting healthy. "Typically, my clients are life-long golfers who have a health condition or want to lose weight," says Avoli. And they are committed: PFC only offers one-, two-, three- and four-week sessions.
"Nutrition and fitness are the majority of the program," says Avoli. A typical day starts with a beach boot camp, where guests exercise in the sand, climb stairs, run an obstacle course, and stretch. That's followed by strength-training sessions and classes focusing on nutrition and behavioral health—all teaching participants how to make positive, lasting lifestyle changes. Avoli and his team take over in the afternoons, taking clients through a total game evaluation, from fitness to swing mechanics to equipment. "We evaluate the skill sets in their swing and correct any imbalances. The swing they have may be putting undue stress on their knees or hips or back, for example," he says. "I teach them a healthier golf swing for their body, and it's not always textbook." With expert physical trainers from PFC on hand, golfers learn golf-specific fitness routines designed just for them. "Pros are doing this type of training to prevent injury so that their bodies can sustain the repetition of the golf swing."
With no more than two students a week, the players get a lot of individualized attention. Says Avoli, "I wanted to keep it more elite and wanted students to feel like they're getting what they pay for."
Here are three other top options for a multi-disciplinary approach to game improvement:
Head to the training ground of Brandt Snedeker, Matt Kuchar and Dustin Johnson for a program that hits on five key components of the game—long game, short game, fitness, clubfitting, and mental game. The two- and three-day programs are customizable and include a TPI-fitness assessment led by Randy Meyers, the director of fitness and a pioneer in the area of golf-specific training. A bonus is the five-star setting of Sea Island, widely recognized as one of the best golf resorts in the world.
What TPI lacks in luxury, it makes up for in high-tech cool. The facility, in a non-descript business park, is where PGA Tour playerss under contract with Titleist get fitted, and where the company tests its clubs and balls. Experts in swing biomechanics and fitness evaluate clients to determine what they are physically capable of doing—and not. A Tee-to-Green Fitting & Golf Fitness Evaluation is $1,200 per day and includes a physical assessment, exercise and nutritional counseling, new clubs and swing instruction. A golf-fitness evaluation is $600. If those options are too steep, go to mytpi.com to find a TPI-certified trainer or instructor in your area.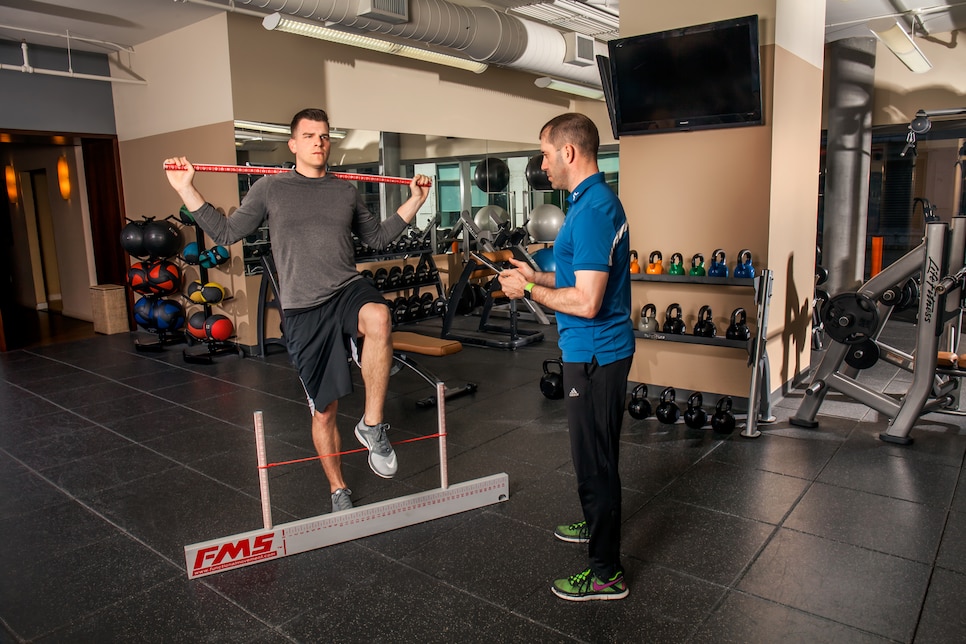 ©Russell Kirk/Golf & Body, NYC
Golf & Body is a private club in New York City where members can not only go to work on their games and improve their fitness, but also to socialize. Here, fitness experts work with members on core fitness, strength training, and mobility, and yoga and physical therapy are part of the mix as well. A team of golf instructors, led by Darrell Kestner, a Golf Digest top instructor, is on staff to guide members to a better game. The club offers golf simulators, Trackman launch monitors, a SAM putting lab, practice greens and state-of-the-art hitting bays. The Golf & Body experience is a year-long program offer to a limited number of members; it includes detailed training regimens, videos, progress monitoring, custom-fit irons and on-course sessions for a mere $25,000.
The good news about all of these programs is that not only are they customizable and personalized, they also provide follow-up monitoring through e-mail and video with the trainers, advisors and golf instructors. So even though getting the long-term results you want is ultimately up to you, your team of experts is right there to guide you every step of the way.