News
Y.E. Yang is a great major champion, there's no doubt about that. His unprecedented Tiger rout in the final round of the 2009 PGA Championship was historic, and its impact on the future of golf in Korea, Asia and the world will be significant.
But the all-girl water-cooler chat in the Golf Digest office Monday morning was unanimous: we were annoyed by the repeated description of Yang as "the first-ever Asian-born major champion." Forgive us for splitting hairs here, but Yang is not the first Asian-born major champion. He is the first male Asian-born major champion. No fewer than seven Korean women (Se Ri Pak, Grace Park, Jeong Jang, InBee Park, Birdie Kim Eun Hee Ji and Jiyay Shin) accomplished the feat before him. And while Yang's win, especially in the manner in which it happened, will no doubt spark a newfound love of golf in countless Korean youngsters, it can't rival the Korean golf revolution ignited by Se Ri Pak in 1998. Pak, then the lone Korean player on the LPGA Tour, came out of the blue to win back-to-back majors that summer. Eleven years later, Korean players are dominating the LPGA, and each one of today's young Asian players -- male and female -- attribute their interest in the game to watching Pak's first win. (In Yang's defense, he was quick to credit Pak for the impact she's had on golf in their home country after his victory Sunday.)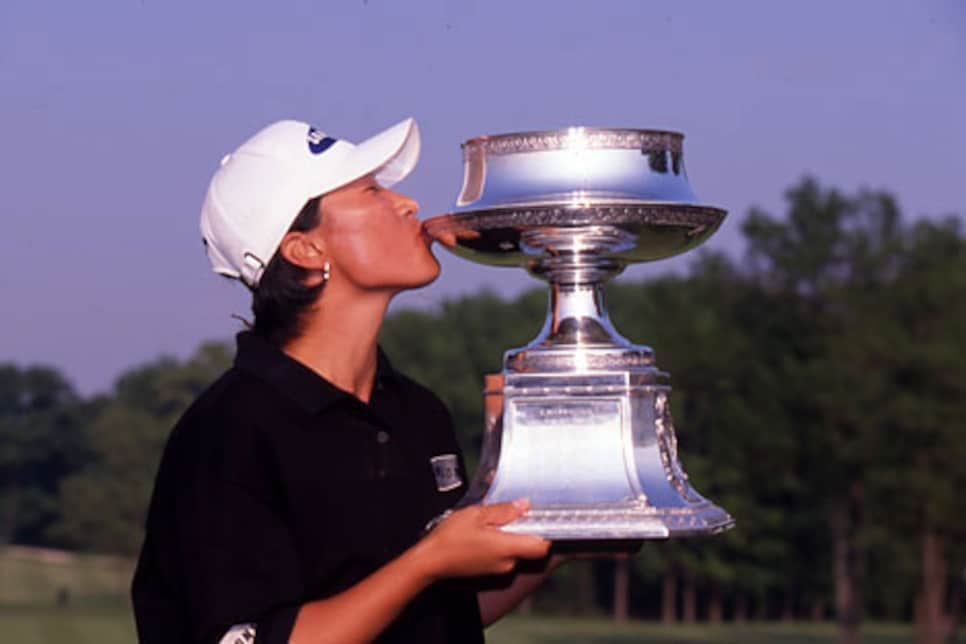 Karen Crouse of The New York Times detailed the differences and similarities between Yang and Pak in an excellent story Tuesday. It turns out the women of GD weren't the only ones bothered by some of the commentary...