The Loop
First female golfer withdraws from Olympics, citing Zika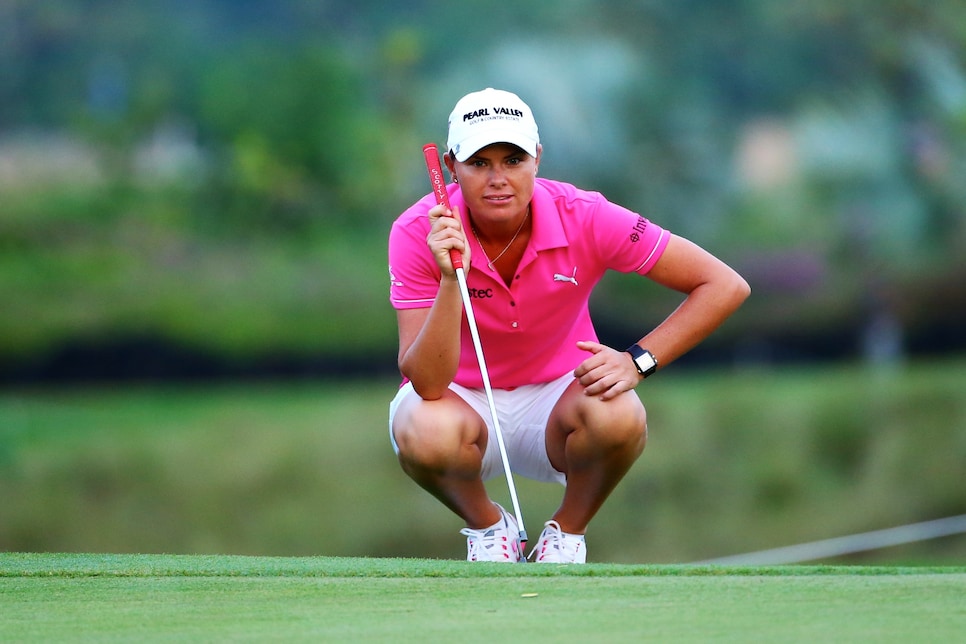 Following stars Rory McIlroy and Jason Day bowing out of the Olympics, many around the sport wondered: Why aren't the women dropping out? There are multiple theories, but, given the wave of men skipping Rio, it seems odd their female counterparts aren't following suit.
That could be changing, as the South Africa's Lee-Anne Pace became the first official female withdrawal from the 2016 Olympics.
"After weighing up all the options and discussing it with my family and team, I have decided that due to the health concerns surrounding the Zika virus, I will not be participating," Pace said on Twitter.
The 35-year-old has 10 professional wins, and ranked 20th in Olympic standings prior to her announcement.
"I hope that everyone can understand that this was a very difficult decision to come to," Pace said. "However my health and my future family's health must come first."