The Loop
Finger injury knocks Ogilvy out at Kapalua
KAPALUA, Hawaii -- Geoff Ogilvy, the two-time defending champion of the Hyundai Tournament of Champions, has withdrawn because of an injured finger.
"Unfortunately, I have decided to withdraw ... following a cut to my right index finger which I sustained late on Monday afternoon," Ogilvy said in a statement Thursday morning. "I tripped in shallow water and grazed my finger on some reef. The cut required 12 stitches, and it causes discomfort to bend or place any pressure on it. I do not feel as though I can make a full swing without making some compensation to both my grip and to the way in which I would normally swing the golf club."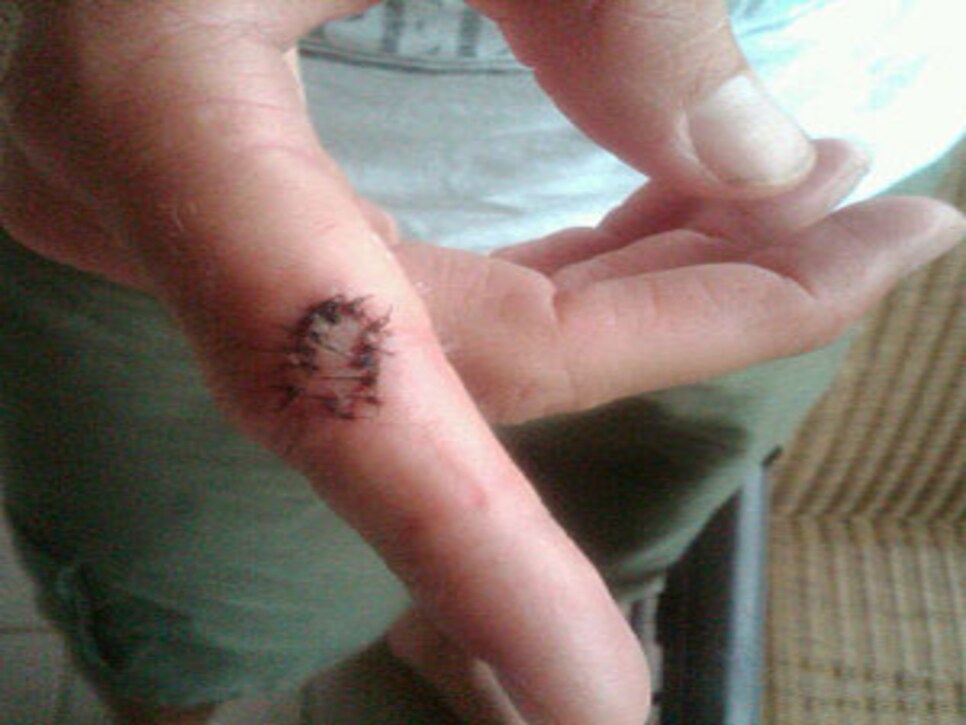 A photo that Ogilvy posted on Twitter (left) shows that the cut is along the inside of his index finger at the second knuckle.
Ogilvy, who also has withdrawn from the Sony Open in Hawaii, is the first defending champion to not compete the following year in the event since Jerry Barber in 1961 when the Tournament of Champions was played in Las Vegas. Ogilvy was trying to become the second player to win three straight at the Plantation Course at Kapalua Resort since fellow Aussie Stuart Appleby triumphed in 2004-06.
Ogilvy, who was to play alongside FedExCup champion Jim Furyk in the day's final pairing at 1 p.m. HST, will receive unofficial last place money. In a limited field event, players who commit to a tournament and then withdraw do not have to hit a shot to receive unofficial money.
Furyk can opt to play with a marker or as a single. There are now 33 players in the field.