News
Finalists named for World Golf Hall of Fame's Class of 2019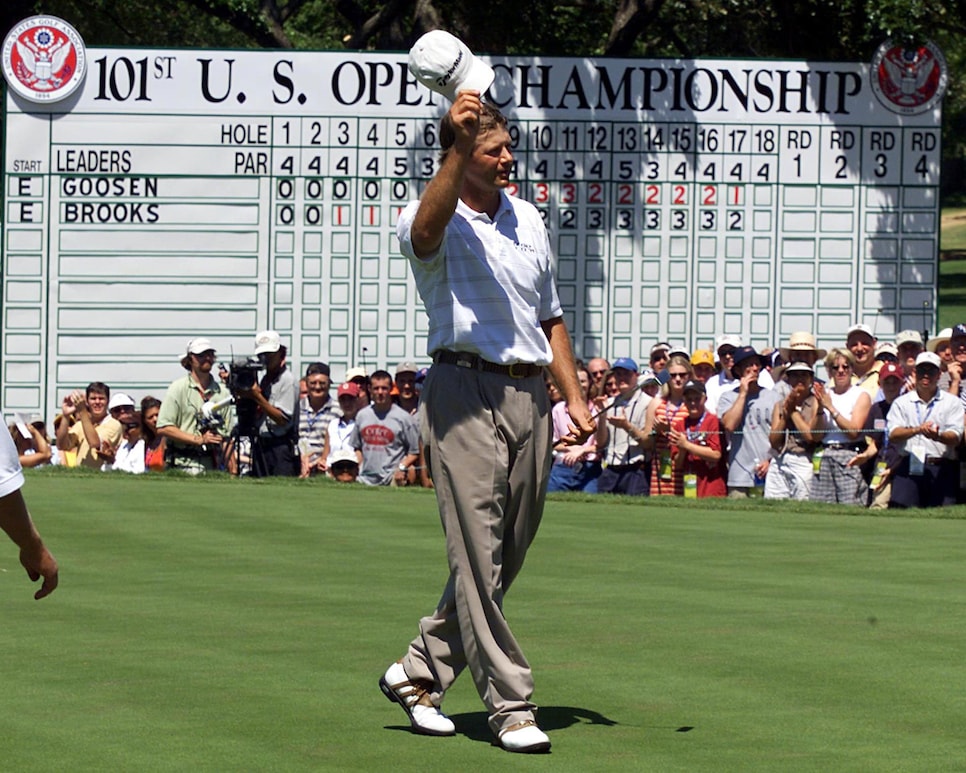 Retief Goosen, Dottie Pepper, Billy Payne and Calvin Peete are among 15 finalists under consideration to be part of the 2019 induction class of the World Golf Hall of Fame. The list, unveiled on Tuesday, includes individuals from four different countries who advanced through four different eligibility criteria.
The finalists were selected by a 20-person sub-committee that included six WGHOF members. To be considered, each had to meet minimum qualifications based on the category. Male and female competitors, for instance, must have 15 or more worldwide professional wins or at least two wins in any of the majors. The veterans category consists of players whose competitive careers primarily occurred prior to the 1980. Lifetime Achievement include those who made significant contributions outside the competitive arena.
The WGHOF Selection Commission, a 16-person group, will meet next week to discuss each finalist's candidacy. To be inducted, a finalist must receive at least 75 percent approval. Those earning a place in the final class will be announced on Oct. 10.
The induction of the Class of 2019 will take place in Pebble Beach, Calif., on June 10, 2019, the Monday prior to the U.S. Open.
Male Competitor
Retief Goosen
Graham Marsh
Corey Pavin
Hal Sutton
Female Competitor
Susie Maxwell Berning
Beverly Hanson
Sandra Palmer
Dottie Pepper
Jan Stephenson
Lifetime Achievement
Peggy Kirk Bell
Billy Payne
Dennis Walters
Veterans
Jim Ferrier
Catherine Lacoste
Calvin Peete