The Loop
Fighting the masses, all for an Augusta National logo
AUGUSTA, Ga. -- This morning, at risk of collisions with people moving at full speed through blind intersections, I went shopping in the Augusta National merchandise building. It is a bazaar of Masters-logoed gimcracks: sweaters, shirts, ties, windbreakers, putters, divot tools, wedges, paintings, gold lapel pins, ear rings, cuff links.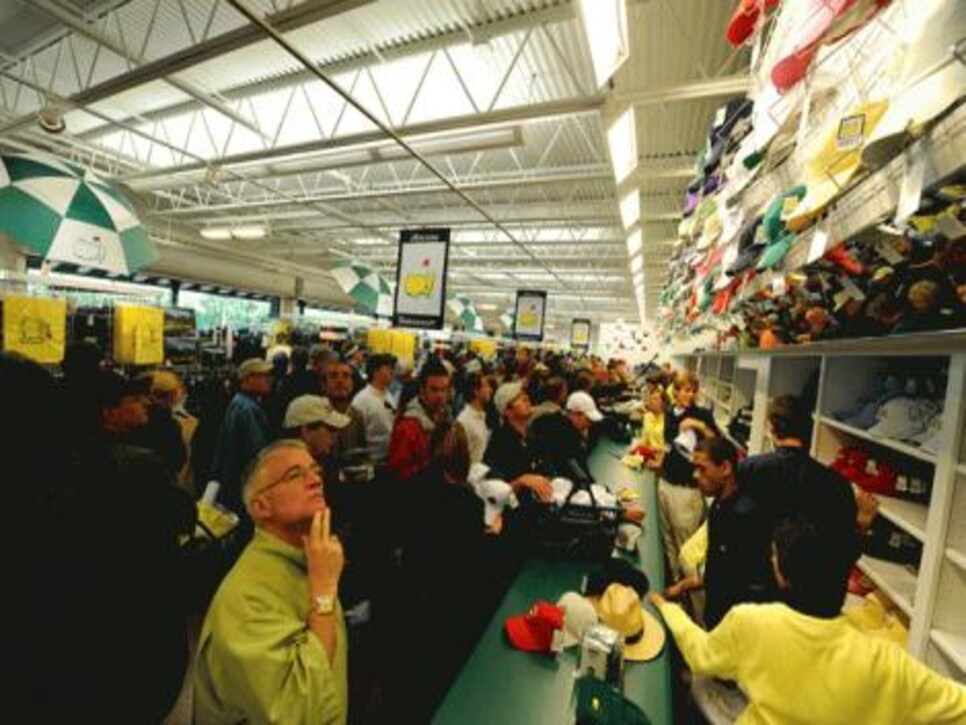 The Augusta National merchandise shop is a bustle of activity during Masters week. Photo by J.D. Cuban
Best guess is, the club takes in $15 to 20 million through merchandise sales -- and it's a one-week sale, only on the grounds of the club, nowhere else in the world, not even on the Masters own website. Anything you've ever seen bearing the famous Masters logo came from here, most likely delivered by one of the tens of thousands of people such as the woman I bumped into looking at a Bobby Jones cashmere sweater ($450) who said, "Mah brother ain't wearin' no peenk shirt. Ah guarantee ya that."
A lap desk with a photo of the 12th hole: $35. Those string things to hold your glasses on your face: $10. "Performance Golf Sock": $12. An Xbox Masters game: $59.99. Cocktail napkins: $18. Water bottle: $25. A dozen Titleists: $44. For this 75th Masters, they have special watches at $225, and I stood there, awed by America's consumers, as a man ordered four such watches, asking for specific numbers from the limited edition -- "Number 1,141, please" -- and concluding his shopping with a request, "I'll be back within the hour. Can you hold number 99 for me, please?"