The Loop
Fields: Ranking the 63s shot in major championships
JOHNS CREEK, Ga. - Steve Stricker's 63 in the first round of the 93rd PGA Championship at Atlanta Athletic Club Thursday is the 25th ever shot in a men's major championship. He is the 23rd golfer to go so low (Greg Norman and Vijay Singh have done it twice). Johnny Miller established the record in the final round of the 1973 U.S. Open en route to victory at Oakmont. There have been more 63s shot at the PGA Championship (11) than at the British Open (eight), U.S. Open (four) or Masters (two). Fourteen of the golfers who shot 63 have won a major championship.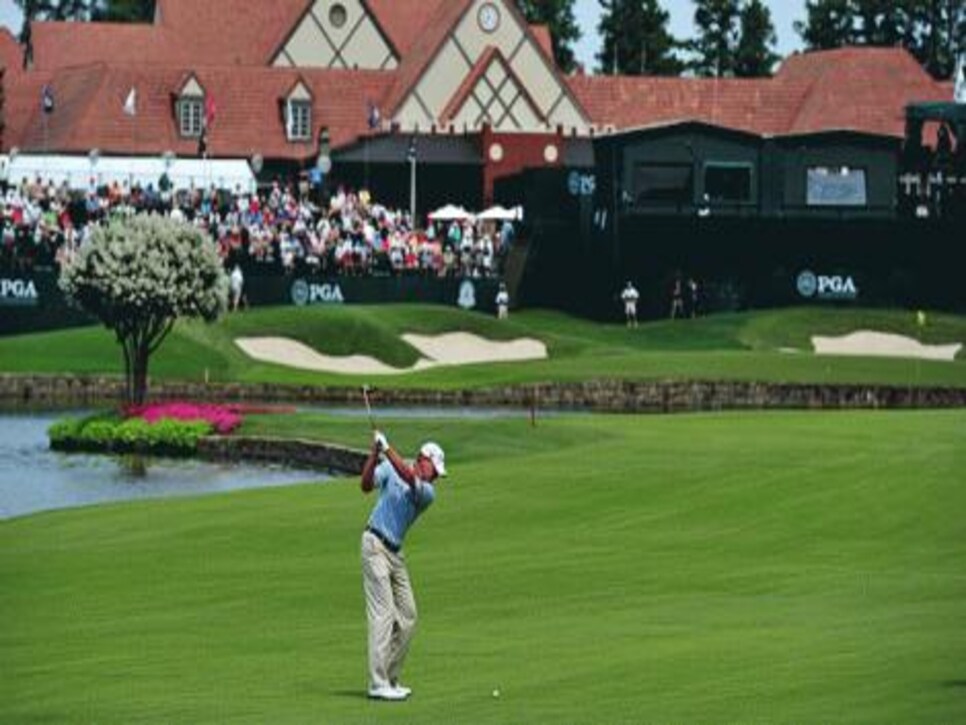 Photo by Stuart Franklin/Getty Images
Here is one man's ranking of the Top-5 63s shot in majors.
1. Johnny Miller, 1973 U.S. Open: Only four of the 63s have been shot in the final round; Miller's seven-under score is the only closing 63 executed by the champion.
2. Jack Nicklaus, 1980 U.S. Open: First-round 63 (seven under) at Baltusrol keyed the Golden Bear's fourth and final U.S. Open title at age 40.
3. Gary Player, 1984 PGA Championship: Player's nine-under 63 at age 48 came in the second round at Shoal Creek, where the Bermuda rough was punishing and the next-lowest score that day was 68.
4. Nick Price, 1986 Masters: His third-round 63 was overshadowed by Jack Nicklaus' comeback win the next day, but Price broke a Masters record that had stood for 46 years (Lloyd Mangrum, 64, 1940).
5. Steve Stricker, 2011 PGA Championship: He did it on long and difficult Atlanta AC, on a day when Tiger Woods shot 77 and Ryo Ishikawa 85.