News
When The Critics Are Your Peers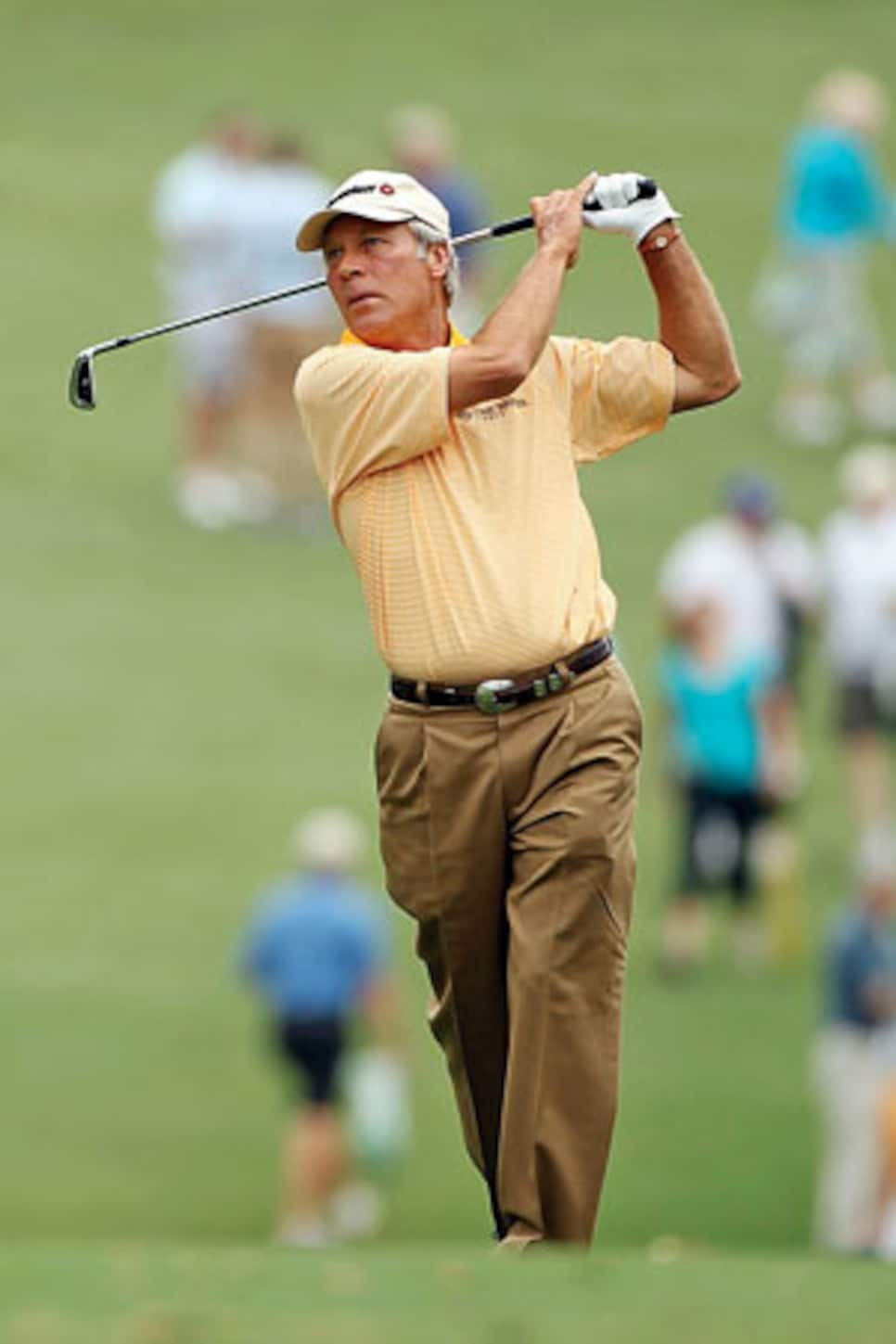 Although Tom Lehman won the Senior PGA Championship at Colorado GC, it was also a victory of sorts for Ben Crenshaw, who designed the Parker, Colo., course with Bill Coore, his architecture partner of a quarter century. There were a few nitpicks and some tired legs from the seniors who walked the undulating layout, situated more than a mile above sea level, but it was a lovefest compared to the verbal brickbats thrown Ernie Els' way last month at the BMW PGA Championship at Wentworth's West course that had been tweaked by the South African.
It is no surprise the Coore-Crenshaw design elicited largely positive feedback from Crenshaw's fellow senior competitors. (Crenshaw was T-45 on his creation, at eight-over 296.) The two men are among the industry's most respected architects, but for a tour pro/architect, getting reviews from your playing brethren is different than receiving them from a magazine.
"Well, you're nervous, and you're excited to have the tournament there, no question about it," said Tom Kite, whose Liberty National GC and Trump International GC in Puerto Rico have hosted PGA Tour events. "When these top players come, you're a little bit nervous. I mean you absolutely work your tail off. And I have known Ben since I was 10 years old, and I know how much he loves [design] and how much he puts into it, the same way that I do. You want it to be perfect, knowing that perfect doesn't exist."
Before the tournament began, when extreme winds that eventually calmed threatened to undermine the week, Crenshaw acknowledged the anxiety of peer review. "You know you're going to be under scrutiny, and you know that not everybody is going to like the course," he said. "I just hope they enjoy playing it and [find] that it's interesting."
Crenshaw need not have been anxious. The layout came through on both counts. "I give Ben a lot of credit for the wonderful course he's done here," said Tom Watson. Lehman's affinity for the design certainly helped him en route to victory. "It's such a strategic course," he said. "There are so many options and decisions you have to make."
Any tour pro who wants to design courses would be well advised to learn from Crenshaw. There is no substitute for attention to detail. "It's perceived that someone can come out, wave their arms, have a few pictures taken, and it magically happens," Coore said. "It doesn't. You've got to be willing to get dirty, to spend time on the site, to learn how things actually happen."
Most importantly, Coore believes, if a player/designer is to produce quality courses, he has to understand and hold in regard the people who are carrying out his intentions and shaping the land. "Our guys have so much respect for Ben because they know he has equal respect for them," Coore said. "To use a golf perspective: We have guys working for us, who do all this creative work, that are equal to Ben Crenshaw putting. They're that good, and Ben knows that, and they know he knows that, so it's a mutual respect."