The Loop
Felipe Aguilar and Ricardo Gonzalez won't win on the European Tour this week, but they are the best golf buddies of the year
Lost in the scary story of Fabrizio Zanotti being struck in the forehead by an errant tee shot on Thursday at the KLM Open is the feel-good story involving two of his friends. Obviously, Zanotti withdrew from the tournament to be taken to the hospital, but so did Felipe Aguilar and Ricardo Gonzalez.
Playing together a hole behind Zanotti, Aguilar and Gonzalez pulled out of the event to accompany their buddy to the hospital to make sure he was OK. Through five holes, Aguilar was even par and Gonzalez was two over.
Giving up on a potential paycheck after traveling to the Netherlands to play is one thing, but the WD could have a larger effect on their finances and even their European Tour status.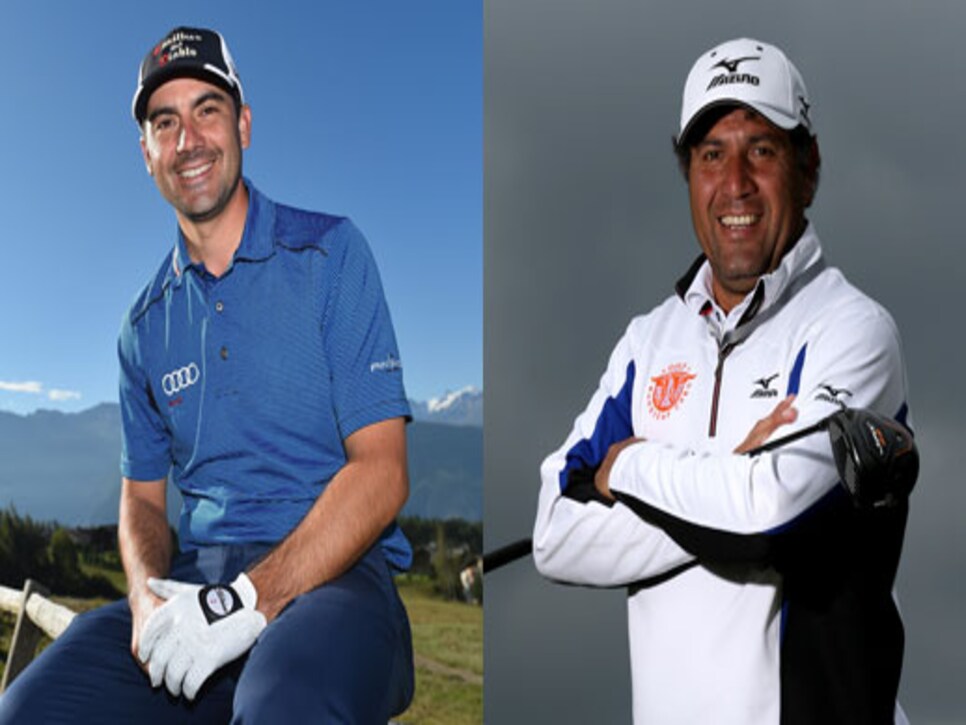 Aguilar (left) and Gonzalez. Good golfers. Better friends.
While Zanotti is No. 27 on the tour's Race To Dubai standings (think FedEx Cup), his fellow South Americans Aguilar (No. 60) and Gonzalez (No. 139) are in much more precarious situations. Only the top 60 players qualify for the field at the European Tour's finale in November and every tournament counts. Yes, there are a lot of events (nine) before that, but there are only six before the start of the European Tour's Final Series (think FedEx Cup Playoffs), which begins with the BMW Masters and a 78-man field.
Of more concern to Aguilar and Gonzalez was the health of their friend, who is doing much better. Aguilar retweeted this tweet from Zanotti:
Thank a lot for the messages, I have been discharged from the hospital. Now I will have to take a couple of weeks off.
No matter when he returns or how he plays the rest of the year, Zanotti should feel pretty good. He's got some great friends.