A Bulgarian Soccer Update
Bulgarian soccer club owner storms pitch, changes penalty taker, gets relegated, folds team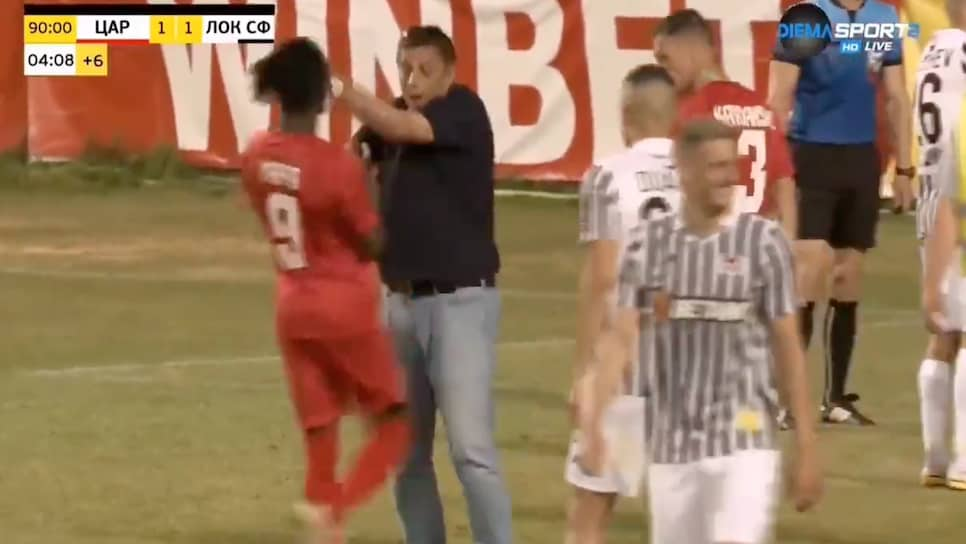 Sometimes you have bad days and sometimes you have really, really bad days in which you show your faults to the world and change everyone's lives for the worse. Unfortunately, the latter just happened for Stoyne Manolov, owner of Bulgarian soccer club FC Tsarsko Selo.
On the final day of the Bulgarian top-flight season, Tsarsko Selo was miraculously awarded a last-minute penalty to avoid relegation. If they scored, they would stay in the First League. If they missed, they would drop down. Pretty cut and dry.
It was a scene almost out of a movie ... unfortunately that scene was the opening sequence of Saving Private Ryan.
Owner Manolov ran onto the pitch to demand that the normal pnealty kick-taker Martin Kavdanski get the opportunity, instead of Yusupha Yaffa who was gearing up to take the shot. Yaffa wasn't just stonewalled by Manolov but literally forced off of the field, with security intervening to separate the two.
Team captain Kavdanski eventually took the shot and his middling effort was easily stopped, sending Tsarsko Selo down to a lower league.
To make matters worse, Manolov folded the club the next day, stating that "investing money in Bulgarian football is the easiest way to lose it."
This is why we need relegation in the United States. We need this kind of chaos. Instead, we just have to keep watching the New York Jets.