FIRE PIT COLLECTIVE
A tribute to U.S. Open Sundays and a father who loved the game's traditional values
Editor's Note: This article first appeared in Fire Pit Collective, a Golf Digest content partner.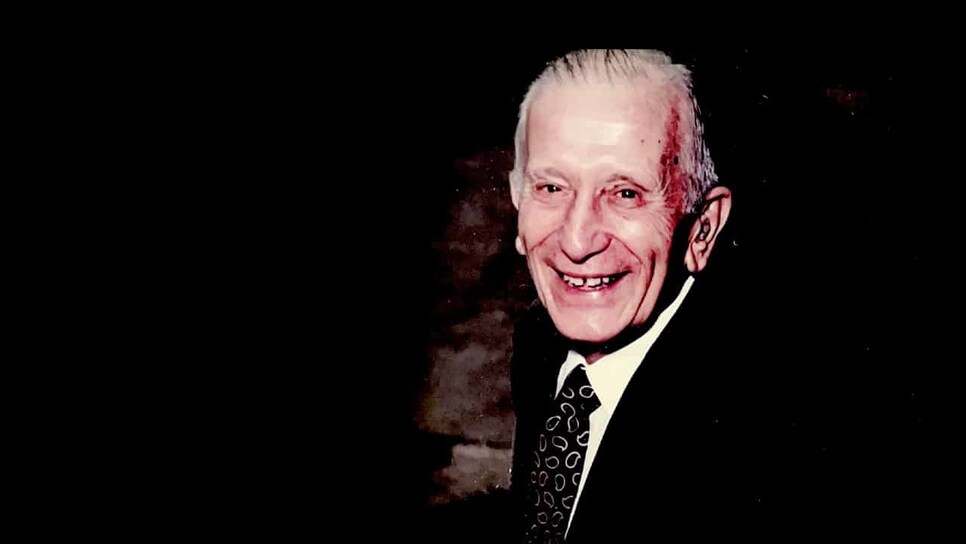 I didn't watch a shot from the inaugural LIV Golf event, but I monitored social media for the interviews. Although I already knew the answer, I was eager to hear the players explain why they had made the leap.
Many had the deer-in-the-headlights look, surprised and seemingly in disbelief about the line of questioning. I was especially amazed by Graeme McDowell, who dug the hole deeper every time he opened his mouth. Then he said this:
​​"Yes, we love the sport, we love competing, but the purse that we are playing for any given week, appearance money, you know, we're running a business here. It's like the sacrifice that we make being away from our families — I hate to use the word 'sacrifice.' We are all here playing golf for a living; it's a pretty sweet life. But still, you're away from your family 30, 35 weeks [per year playing the PGA or European Tour]. It has to be worth it financially. Otherwise it's a big sacrifice you're making for no reason. You're always weighing up from a business point of view: What is the best financial outcome for my time spent?"
Oh, how I wish my father were still alive so I could get his reaction to that comment. It's Father's Day, so indulge me while I tell you a little bit about the man and why McDowell's words stung so deeply.
My parents were the children of immigrants. They hailed from the Midwest, and after serving in the Army during World War II, laying communication lines across France and western Europe, my father started his career working in the clothing department at a large Chicago retailer. His older brother helped him land the job — siblings looking out for siblings in a close-knit Serbian family. Sundays were spent at one relative's house or another, socializing and breaking bread. Most everyone picked at the roasted leg of lamb before it made its way to the dining-room table.
Mom and Dad had been married for almost two years when, on one of those Sunday gatherings in the summer of 1951, they made a stunning announcement: They were leaving the nest. Dad had accepted a job selling women's sportswear in Texas and Oklahoma. The room went quiet; in our little world, this was the equivalent of traveling to the other side of the world to work for a foreign competitor, minus the guaranteed money. Then everyone told my parents they were making the biggest mistake of their relatively young lives, that they'd be back in six months. Undaunted, they packed the unairconditioned car and headed for Dallas. They never looked back.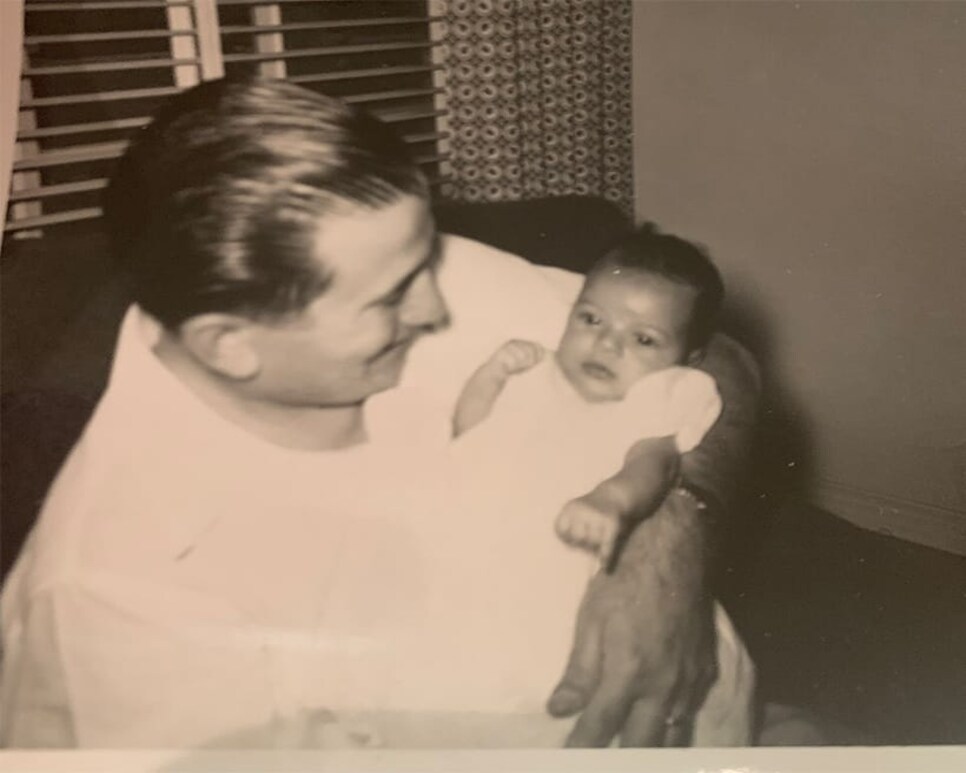 My sister arrived in 1953, as my parents, the children of immigrants, lived out the American Dream.
My sister, Deborah, was born in 1953, and I came along four years later. Mom gave up a successful career as a court reporter to hold down the fort, partly because Dad was working his tail off. Much like McDowell, he was on the road for 30 to 35 weeks a year, maybe more. I never asked what kind of money he made, but he was damn good at his job. How do I know this? Well, he worked for several companies during a career in Texas that spanned 35 years, and every time he changed jobs, he insisted on commission-only compensation. His new bosses would try to negotiate an arrangement that included a token salary in exchange for a percent or two of commission. No thanks, Dad would always say. That's how much he believed in himself. And when he moved to the next gig, almost all of his customers followed. They trusted him, valued his friendship, knew that he knew the product. So, yeah, that good.
The road trips typically lasted from Monday to Friday, which meant the trunk was packed on Sunday night — three or four sample bags and the collapsable rack meticulously arranged. He would often pull out of the driveway at 5 in the morning, if not earlier, because he believed in meeting his first customer of the day when the doors to the store opened in, say, Houston or San Antonio or Tulsa. He never left the house without first planting a kiss on the foreheads of his two children.
The house! We settled in Richardson, the first suburb north of Dallas, in the early '60s, and in 1964 we moved into a custom, 2,800-square-foot, one-story ranch design set on a cul-de-sac and a one-acre lot. Paid $64,000 for it, and for 20 years, Dad documented his every mortgage payment on a legal pad. They were still paving the streets in the development when we began the weekly ritual of visiting the construction site. I remember one walk in particular. It was the day after JFK had been assassinated.
The pool went in five years later. The pool! The backyard was the site of many a rollicking party, but my lasting image will be of those Friday afternoons after Dad pulled the sedan back into the driveway. He would lace up his swim trunks (his term), pour himself a J&B (with water), grab the afternoon paper (the Dallas Times Herald) and head out the back door. He would set down his favorite items by his favorite lounge chair and then, as he crossed himself, he would make a running start and dive into the deep end. After swimming a couple of laps, he would settle into his chair, sipping on his scotch and catching up on the news. I'm guessing he also reflected on his week's work and evaluated what he could have done better. That backyard, with its towering elm tree and tranquil surroundings, was his oasis. (When he was ready for the hole out back to be dug, Dad contacted Crawford Pools. Jim Crawford, the man himself, came out. Upon surveying the 100-year-old elm, Crawford said, "I'll gladly build you a pool, Steve, but that tree is going to have to come down. It will be a real headache when the leaves start falling." Without hesitation, Dad replied, "Well, I guess I'll have to find somebody else to build me my pool." Jim Crawford built the pool.)
And you want to talk about sacrifice? Even on Saturday morning, after a grueling week on the road, Dad was always the first one up, fixing breakfast for his children while getting updates on what he had missed during the week, and performing sundry chores around the house. His rationale: Mom had been working all week, taking care of the kids and the grocery shopping, helping with homework and doing whatever else the situation called for. Saturday was her day to relax.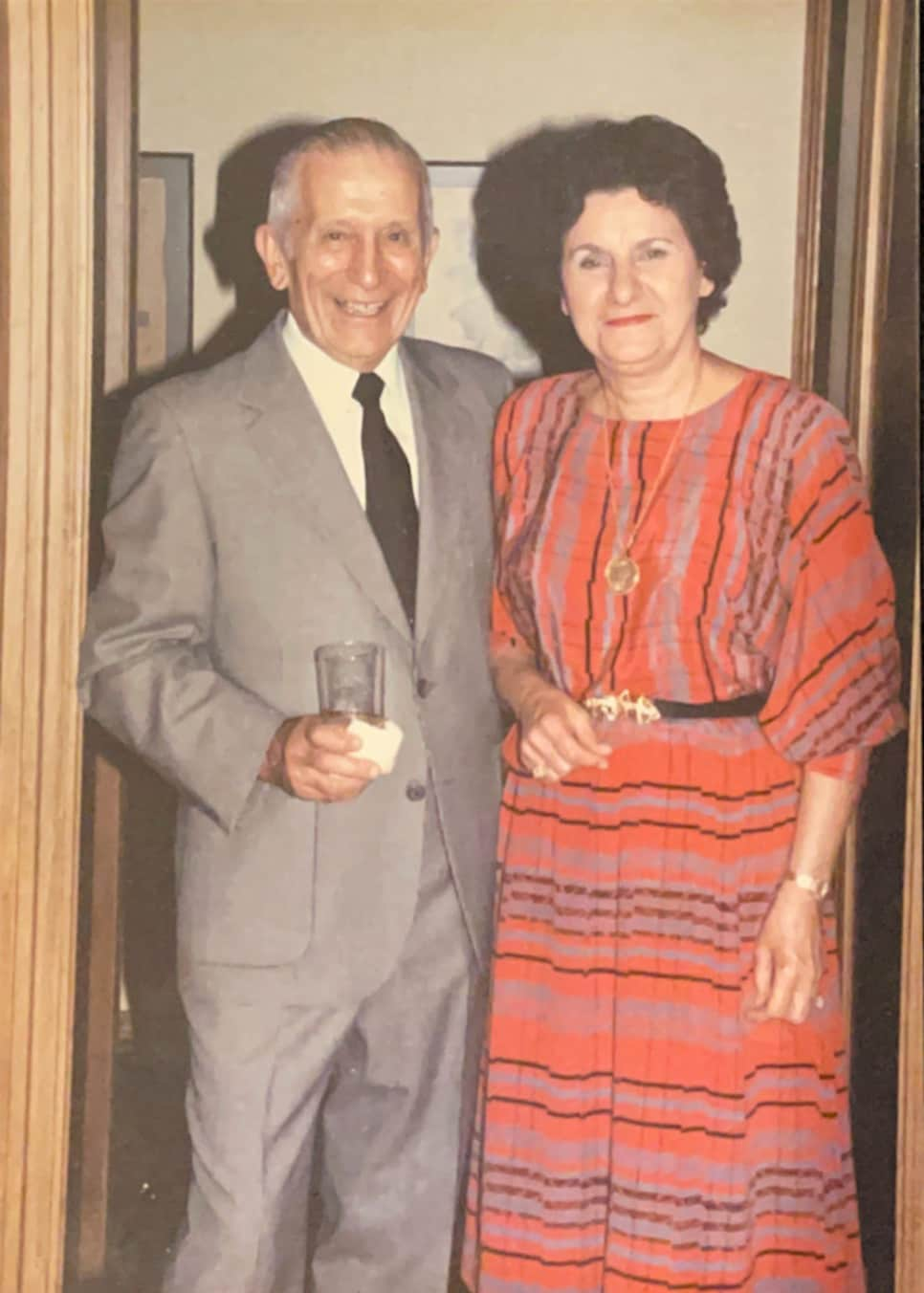 And talk about discipline! Early one Christmas morning, like, in the middle of the night, Dad felt a sharp pain in his side. He snuck out of the house unannounced and drove himself to the hospital. We had no idea where he had gone. Mom got a call about 7 a.m. "Mrs. Godich, we've got your husband here," the stranger on the other end of the line said. "We need to remove his gall bladder." He was a cigar smoker, but when a friend brought a box of stogies to the hospital, Dad never broke the seal. He knew the things would kill him. He quit smoking — right then and there.
As much as Dad excelled at his craft, he also drove a hard bargain. He lived by the mantra "the worst they can say is no," and he occasionally embarrassed me with his requests. Because he would put 50,000 miles on his car annually, he would shop for a new model every couple of years. In the early '80s, I was working my first job at the Abilene Reporter-News when a sales call brought Dad to West Texas. His work was done for the day and I was still completing mine, so he passed the time by paying a visit to the Lincoln dealership in town. He wasn't gone long before he returned to my apartment and declared, "That SOB doesn't want to sell any cars."
Then there was the time in 1975 when Dad decided it was at long last time to invest in a new set of irons for his son. My high school teammates had been ribbing me (and him), first about the junior set I was carrying and then about the store-rack Lee Trevino irons, whose chrome had begun to chip off the faces. So for my 18th birthday present, my parents announced they were buying me a set that was all the rage: Ping irons! Dad and I headed to the golf shop at the driving range the golf team called home, and the negotiations commenced. They went on for a good 20 minutes before the exasperated guy behind the counter finally surrendered. The agreed-upon price was $225. (2-PW!) Dad pulled out his checkbook, and the guy retrieved his receipt pad and calculator. "So with the sales tax …" Dad stopped him before he could complete the sentence. "We agreed to $225," he said. "I know the sales tax isn't going in your pocket, but it's coming out of mine. So figure out on your calculator what the price needs to be to get to $225 — without going over." (Dad was so good at math he could have done the calculation in his head.) Beyond excited to have my hands on the shiny new set, I would have gladly chipped in and covered the sales tax. But that was never going to happen. Dad was a disciplined, highly principled man. A deal was a deal. Plus, he wouldn't have been able to pay out-of-state tuition to put two kids through college and provide everything our family needed without being financially responsible. That $8 and change was important to him.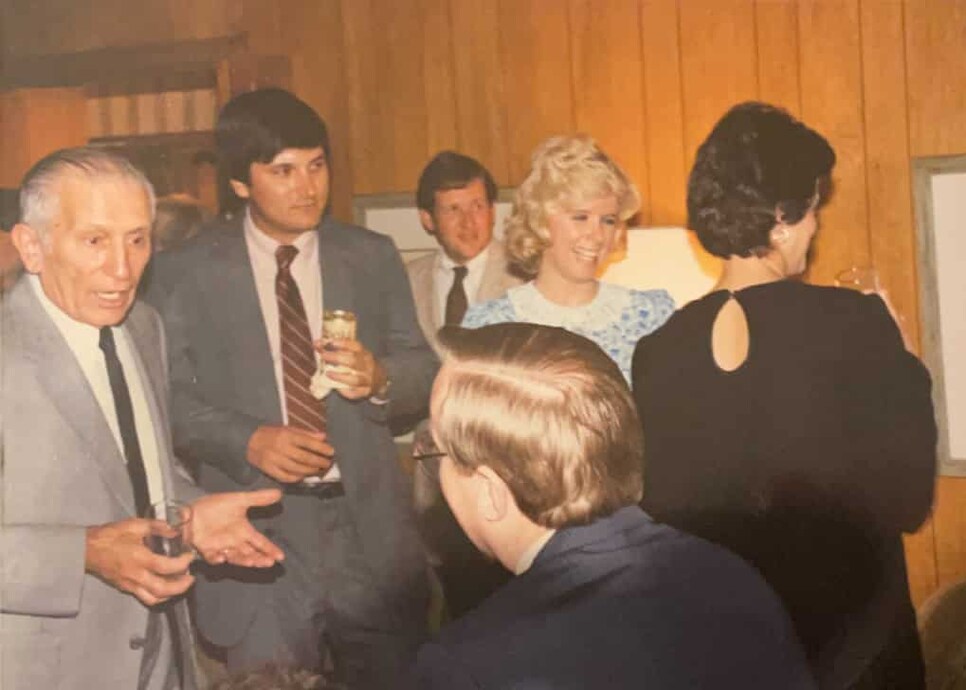 Dad (at the engagement party he and Mom threw for Leigh and me in 1985) knew how to work the room.
We watched a lot of sports together and attended a slew of sporting events over the years. After Dad died in October 1993, Mom honored his memory by giving me a Christmas gift to remember him by: a 35-inch Mitsubishi TV. If he were alive, he'd have a lot to say about the state of professional sports, with the exorbitant salaries, load management, ticket prices, you name it.
And I'm confident he would have been watching this U.S. Open. Not a day goes by that I don't think about my father, and the mind really races during Open week. How can it not, when the champion is crowned on Father's Day? I doubt Dad would have been much of a Rickie Fowler fan — "disgusting" was his word of choice when didn't care for someone's attire, and the gaudy orange garb would have turned him off — but he surely would have admired Rickie's fight. Fowler went through the 36-hole qualifier at Admiral's Cove in Jupiter, Fla. He was well outside the number but rallied with birdies at his 34th and 35th holes, and although he fell a shot short, he grabbed the first-alternate spot from his qualifier. By early in Open week, after he had moved up to third alternate, Fowler hopped a plane for Boston. Just in case. By mid-morning on Thursday, he was first alternate. Maybe, just maybe. Alas, Fowler was left standing on the practice tee when the last of the 156 players went off.
Graeme McDowell wasn't in the field at Brookline either. He has experienced golf at the highest level, winning the U.S. Open at Pebble Beach and delivering the clinching point for Europe at the Ryder Cup. He has been ranked as high as fourth in the world, but with his 10-year Open exemption having expired and his game having regressed to the point he is now 374th in the world, he is on the back nine of his career. Still, like Fowler and the 9,000 others who submitted entries to play in the 122nd U.S. Open, McDowell could have gone through the 36-hole qualifying. Instead, he opted for LIV Golf and its guaranteed money. Business decision, I assume.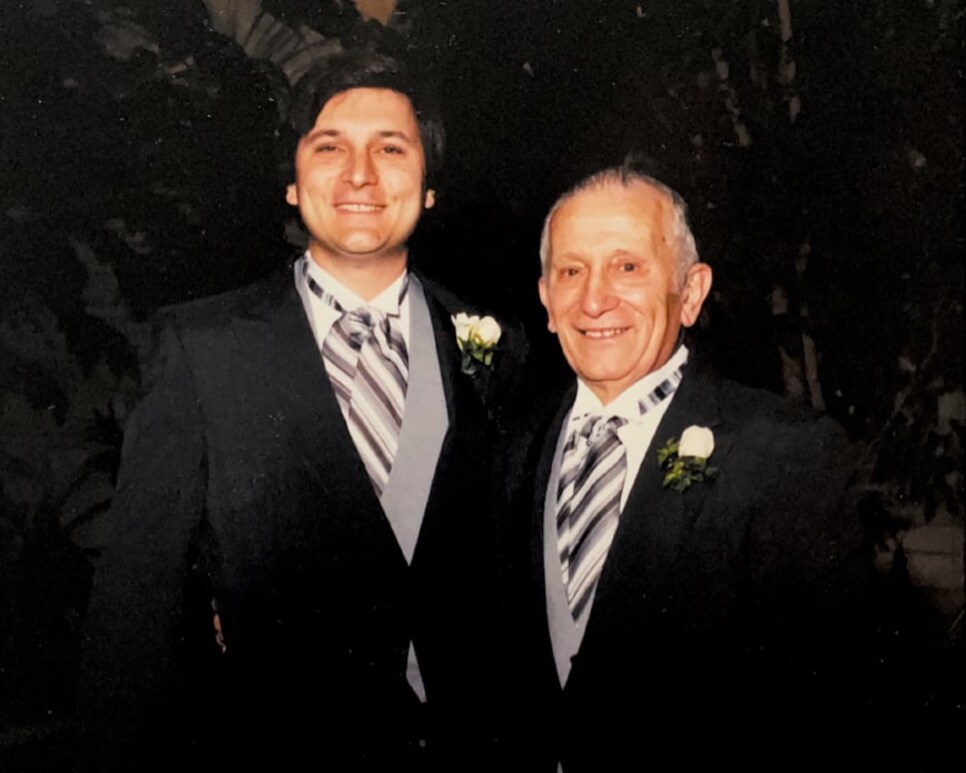 Dad declined my request to be the best man at my wedding, saying that honor should go to one of my friends. Then he added, "Besides, who would sit with your mother?"
Don't get me wrong: Everyone has a right to make as much money as he or she can, but I think it's fair to ask how much money you need to be happy. McDowell has pocketed in millions of dollars on the PGA and European tours a number that matches his age: 42. Plus endorsements.
In the wake of the LIV Golf blather, these days I find myself pulling harder than ever for Rory McIlroy and Justin Thomas and Jordan Spieth, among others. They get it. I was especially moved by the words of Jon Rahm. Like McDowell, Rahm is a U.S. Open champion, a husband, a father, a man who came from another country to chase his dream and now calls America home. The other day he talked eloquently about his desire to compete against the best, having to truly work for what you earn and legacy.
"Would my lifestyle change if I got $400 million?" Rahm said. "No. It would not change one bit. Truth be told, I could retire right now with what I've made and live a very happy life and not play golf again. I've never really played the game of golf for monetary reasons. I play for the love of the game, and I want to play against the best in the world. I've always been interested in history and legacy, and right now the PGA Tour has that."
Dad would've loved Jon Rahm.