The Loop
Father-Son Challenge to return in December
The Father-Son Challenge, the made-for-television event last held in 2008, appears poised to make a comeback in December -- but with a potentially expanded format -- Golf World has learned.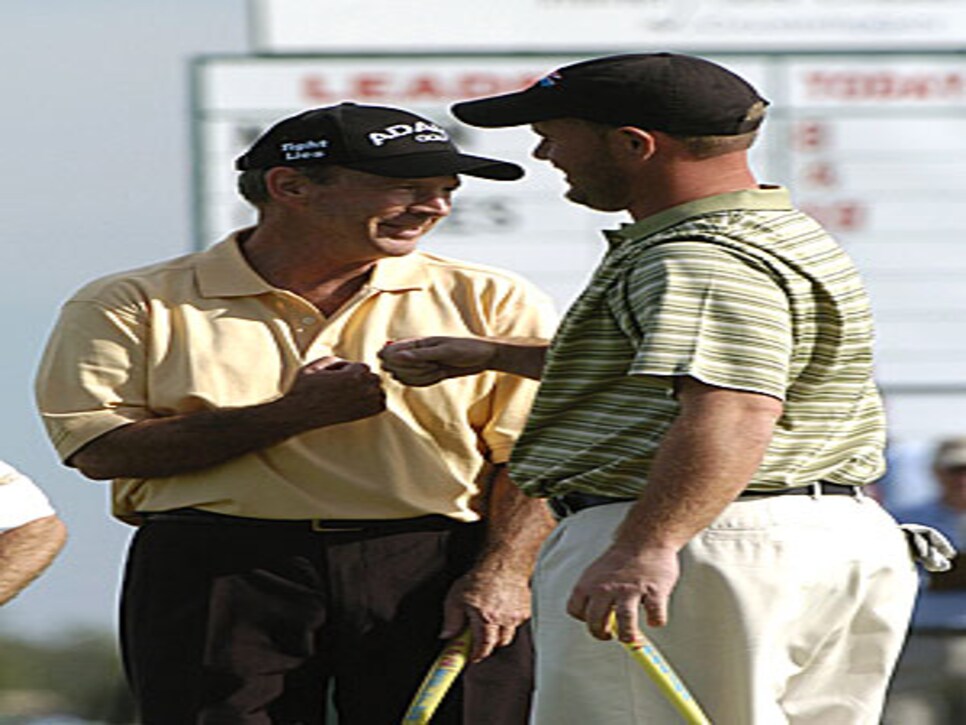 Alastair Johnston, vice chairman of IMG Worldwide, confirmed that a deal is being sought to bring back a competition that was popular among the participants. The tournament of 18 two-man teams is restricted to fathers who have won at least one major championship and their amateur progeny.
"We're confident that we can get [a contract] done," Johnston said.
In addition to the professional competition, an accompanying amateur competition is being added and contested simultaneously. Teams would be determined via an undetermined number of regional qualifiers in the U.S.
Selection of a host golf course has yet to be finalized. A television source said NBC Sports, which owns the event jointly with IMG, is scheduled to broadcast the 36-hole event live the third weekend in December.
Larry and Drew Nelson won the 2008 edition sponsored by Del Webb and held at ChampionsGate Resort near Orlando. The Nelsons, in fact, won three of the last five, while Bernhard Langer and his son, Stefan, won in 2005-06.