The Loop
Fashion How To: Rock a pair of sneakers at your 9-to-5 job
It's nearly summer time and the living is, in fact, a bit easier. The weather has turned the corner, spirits are higher and in most work-place environments (PGA Tour excluded) the dress code is a bit more relaxed. This combined with the rising sneaker trend in the menswear market makes for the perfect excuse to give your heavy cap-toes a rest and to try slipping on a sneaker with your suit or sport coat this casual Friday.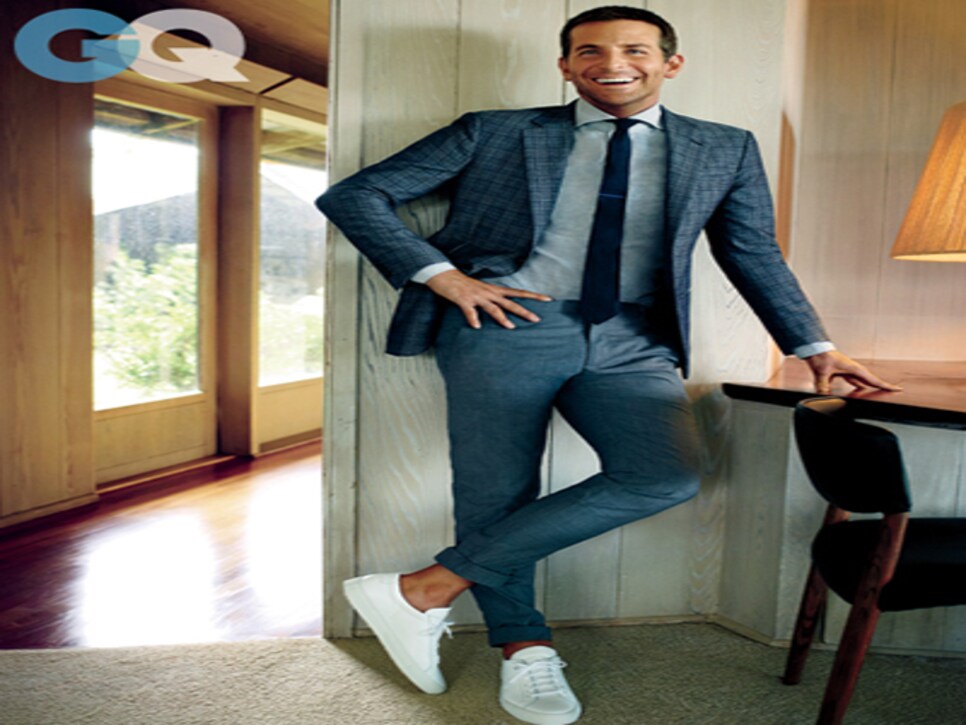 __1.__First thing's first - make sure you've got the right kicks. Keep it simple! Leave the air-bubble, shock absorbing, multi-colored trainers in your locker. Your suit sneaker should be a solid, low profile, slip on or lace up. Think more Chuck Taylor, less Air Jordan, got it? Most of the slip-ons we profiled here last month are great options to start with.
__2.__The trouser needs to be on the slimmer and shorter side. This is a good general rule of thumb for pants these days but, it's a must if you're trying to dress up a rubber sole. If you're still having a hard time getting on the flat-front train, email the link to this piece to your son and click-on. This look isn't for you.
__3.__This ain't the time for the tube sock. Yes, you're wearing a sneaker but, you're not going to the gym. Invest in some no-show socks, they'll keep your feet dry and smell free without complicating the look. The no-shows are almost always the best options when you're wearing shorts, too, no matter what shoes you've got on.
__4.__Finally, you'll need the right suit or dress trouser to really pull this look off. Wearing sneaks with your standard 12-month worsted wools will make you look like you left your loafers on the train, but a seasonal rig in cotton or linen will sync up your style. While buying a suit can be expensive it doesn't always have to be -- check out well-fitting, moderately priced tailoring options from J. Crew, Club Monaco, Suit Supply and Uniqlo before dropping major dough on a piece you'll wear only a few months outta the year.
This summer, start to bridge the gap between your week and week-end gear with some fresh footwear. Casual Friday will start to feel a bit more comfortable and will look a lot more stylish.