News
Farewells: Paying Tribute To Those We Lost In 2016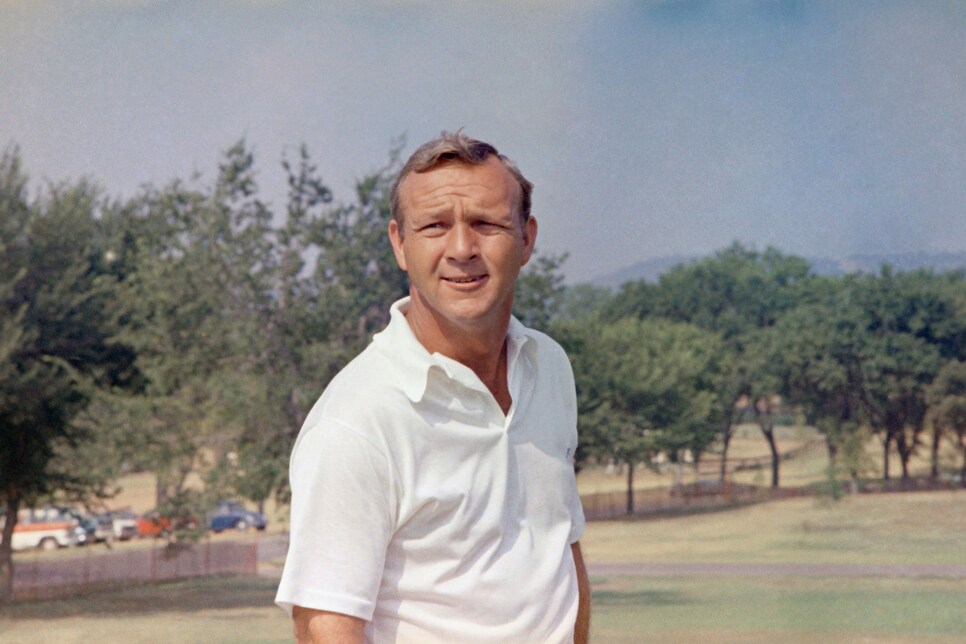 A King, a General and a Bull died in 2016, but he was one and the same with a distinctly singular name, Arnie. Known by those titles (yes, Bull was early and lesser known), when golf immortal Arnold Palmer passed away on Sept. 25 at age 87 from heart issues, it was more than just the death of the year. It was the end of the game's focal point for the last 60. If golf history ages well from this point on, Arnie will certainly remain as vibrant and as much of a measuring stick of how a pro golfer interacts with the public as he ever did. Yet it is a real dilemma we are just now starting to comprehend: How will golf go forward without the Golfer of the People and what his presence meant to the game?
A seven-time major champion, Palmer was the reason golf exploded out of the elitist realm it lived in to be a populist sport. He did it by a combination of a bold, spirited performance on the course with a touchy-feely hold on the fans. He made the game feel fun because you could sense he felt it permeate his spirit right down to the blood rush he'd get on both great and poor shots.
Palmer was iconic in so many ways: his connection with the Masters, his place among the Big Three and his 1960 U.S. Open charge. He was Ike's pal, an expert pilot and an advertising giant, a matinee idol, a course designer and a charity leader. He helped revive the Open Championship and made hitching your pants a thing. He knew from epic losses, proudly called Latrobe his home and Winnie his wife, had a drink named for him and an Army that stood at attention wherever he played.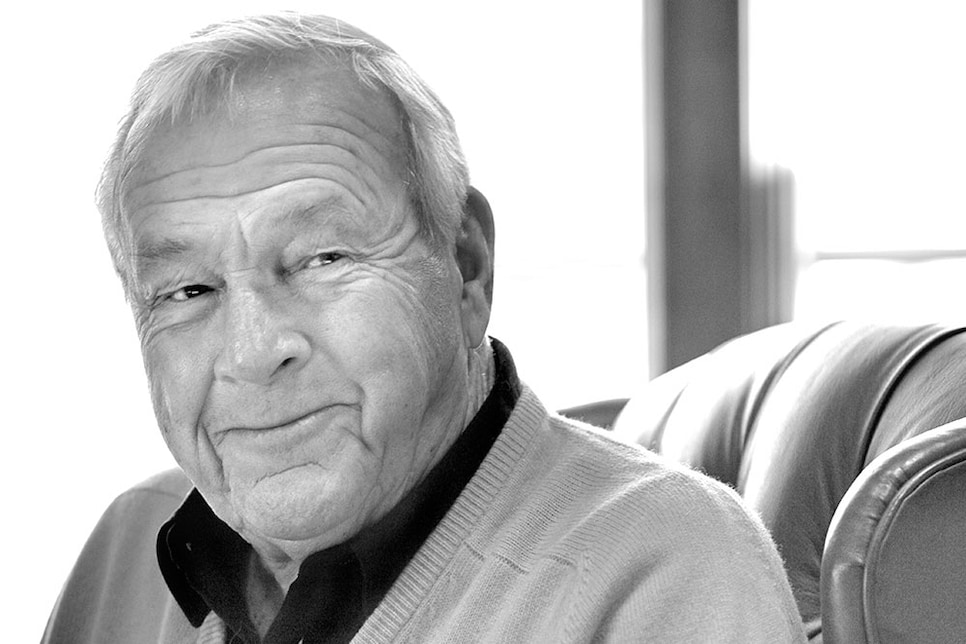 All of it is familiar because he let it be so, his openness to the world a result of traits he learned from his mother but the toughness and determination from his Pap. Palmer enjoyed it all and wouldn't have changed his life path to gain a few more majors if it meant losing fans. He will endure in the minds of all golfers present and future as the most beloved golfer in history. A king whose realm wasn't walked but felt in the heart.
Other deaths of notable golf personalities in 2016 include:
Jules Alexander, 90, Aug. 19: The notable golf photographer whose best known images were of Ben Hogan, beginning with the 1959 U.S. Open at Winged Foot, but whose career also lasted through Tiger Woods.
Phil Cannon, 63, Oct. 27: Volunteered at the Memphis PGA Tour stop at age 14 and stayed involved with the event for much of his life, working as tournament director from 1999-2015.
Dawn Coe-Jones, 56, Nov. 12: An LPGA player from 1984 to 2008, Coe-Jones won three times on tour, had 44 career top-10 finishes and is a member of the Canadian Golf Hall of Fame.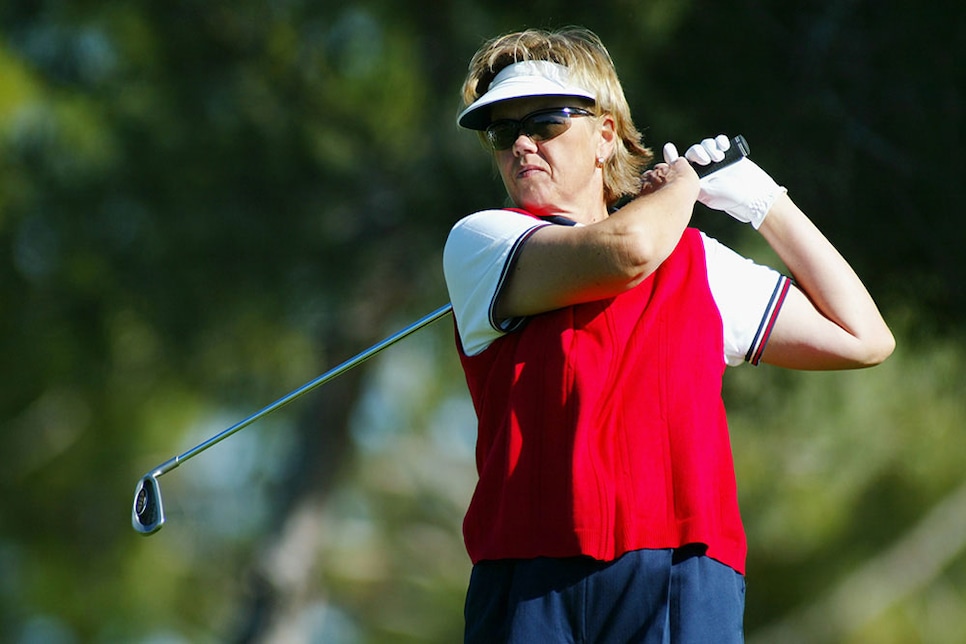 Steve Cohen, 76, Aug. 12: Founder of the Shivas Irons Society nearly 25 years ago, created based on the book Golf in the Kingdom.
Bob Cupp, 76, Aug. 19: A former president of the American Society of Golf Course Architects and the 1992 Golf World magazine Golf Architect of the Year, he designed courses for 40 years, including Liberty National, Pumpkin Ridge and Old Waverly.
Jack Davis, 91, July 29: A prolific illustrator who worked for decades at Mad magazine and who did work for magazines such as Time and Golf Digest, where his style was used to illustrate unusual feats.
Manuel de la Torre, 94, April 24: The Spanish-born teaching legend and son of Spain's first golf professional, Angel de la Torre, Manuel was a constant presence on the Golf Digest list of 50 Best Teachers since the inaugural group in 1999. De la Torre attended Northwestern and settled in as a longtime fixture at Milwaukee Country Club, becoming well known for teaching amateurs and stars alike, notably Carol Mann and Loren Roberts. He is a member of the World Golf Teachers Hall of Fame.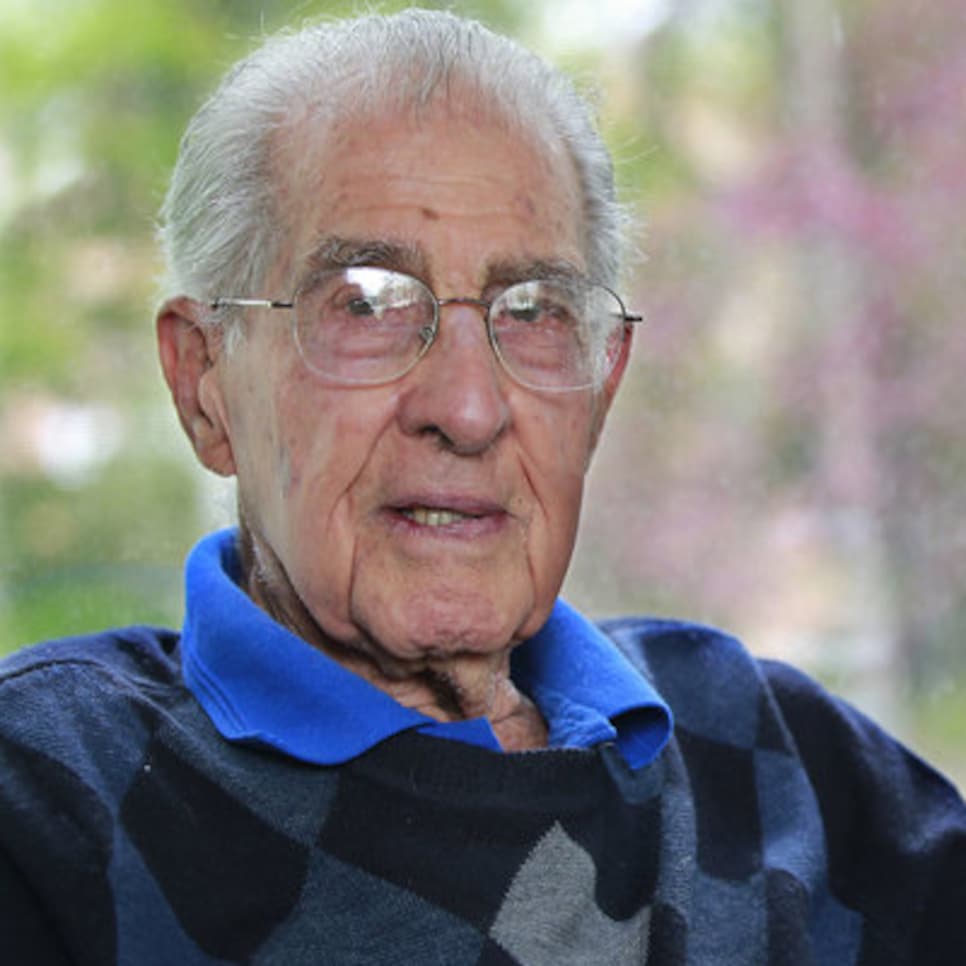 Dwight Gahm, 96, March 7: The founder of Valhalla Golf Club in Louisville, who hired Jack Nicklaus to design the course and has a statue of himself and the Golden Bear at the club.
Rudolph (Hubby) Habjan, 84, July 5: A PGA member since 1955, he was the noted golf pro at the Onwentsia Club in Lake Forest, Ill., and the creator of highly sought custom-made golf clubs.
Thomas Hartman, 69, Feb. 16: The monsignor, who with Rabbi Marc Gellman was part of "The God Squad," often appeared at golf events, he would be the straight man in their religious dialogue.
Peggy Kirk Bell, 95, Nov. 23: One of the greatest women's figures in golf history, she starred as an amateur standout before becoming a renowned teacher, owner of the Pine Needles resort and an advocate for women in the game. Among her honors was the USGA's Bob Jones Award in 1990.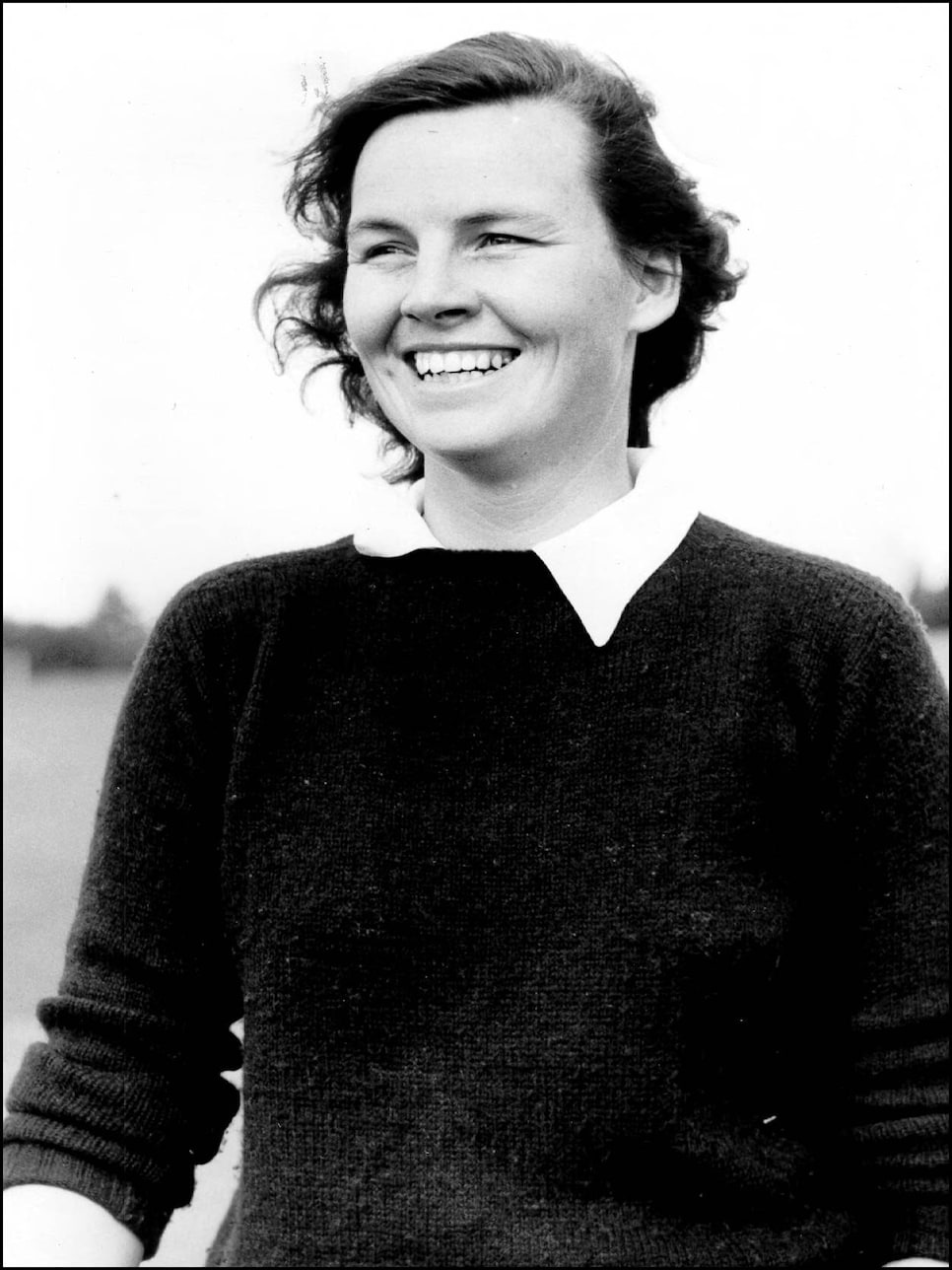 Bill Kratzert Jr., 87, Aug. 21: A PGA member since 1960, he was the father of tour players Bill Kratzert III and Cathy Kratzert Gerring and was the longtime head pro at Fort Wayne (Ind.) Country Club.
John Margolies, 76, May 26: A legendary photographer of vernacular architecture, his 1987 book Miniature Golf is a treasure of golf nostalgia.
Hubert Mizell, 76, March 3: Writer and columnist who worked for the St. Petersburg Times for 27 years, and in 1973-1974 was an Associate Editor at Golf Digest; he wrote 23 pieces in all for the magazine.
Tom Morgan, 75, Aug. 31: The executive director of the Southern California Golf Association from 1993 to 2006.
Will Nicholson Jr., 87, May 28: Served as president of the USGA from 1980-81, and was a golf stalwart in Colorado. Had a very visible role at Augusta National as a 17-year member of its Rules Committee and the chair of the Competitions Committee from 1992 to 2006.
Andy Nusbaum, 71, July 9: The former club pro and director of the Golf Digest Schools who later joined the team at the Esalen Institute in Big Sur, Calif.
Christy O'Connor Sr., 91, May 14: A member of the World Golf Hall of Fame, the 24-time European Tour winner was born in Knocknacarra, County Galway, Ireland. A competitor in 10 straight Ryder Cups, O'Connor was known as "himself" for his way of embracing life.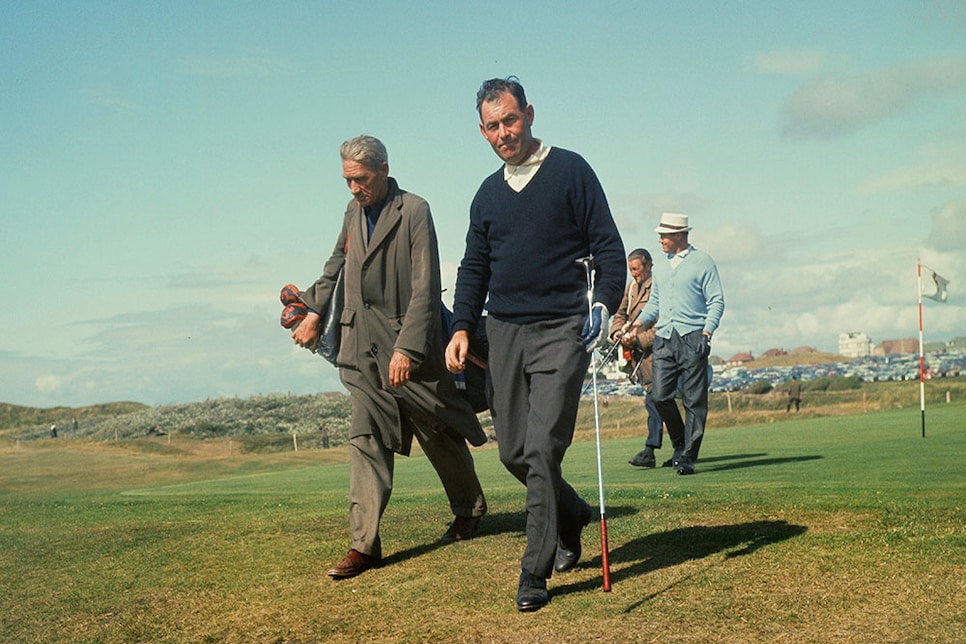 Christy O'Connor Jr., 67, Jan. 6: The 1989 Ryder Cup hero for the European team, the Irishman won four times on the European Tour, two Champions Tour events and the 1999 and 2000 Senior British Open titles. Not a real "junior" to Christy O'Connor, he rather was a nephew and tagged as a junior because he was younger.
Clyde Oskin, 93, Nov. 16: One of the Philadelphia area's greatest amateurs, "Junie" played in four U.S. Amateurs and won a record 14 club championships at Saucon Valley Country Club, where he was a member for more than 70 years and held the course record of 65 for 43 years.
Gary Planos, 62, March 26: The well-liked host at the Tournament of Champions held at Hawaii's Kapalua Resort was an Evans Scholars recipient when he attended the University of Illinois.
Dave Renwick, 62, Feb. 4: The Scottish caddie won three majors with Vijay Singh, the 1995 PGA with Steve Elkington and also looped for Bernard Gallacher and José Maria Olazábal, among others, including with Ollie at the 1994 Masters.
Barbara Romack, 83, Oct. 15: Romack won the 1954 U.S. Women's Amateur over Mickey Wright and played in three Curtis Cups before joining the LPGA in 1958, her lone tour win being the 1963 Rock City Ladies Open. After a runner-up finish in the 1955 British Ladies Amateur, Romack appeared on the April 16, 1956, Sports Illustrated cover, the first woman to do so.
Blackie Sherrod, 96, April 28: Known as the guy who hired Dan Jenkins at the Fort Worth Press, Sherrod was a Lone Star writing legend as well, a 16-time Texas Sportswriter of the Year who, with Jenkins and Bud Shrake, were the Texas Triumvirate of sports writing.
Richard Smith, 76, Jan. 18: A former Virginia State Golf Association director of championships and the VSGA's key player in developing its Junior Golf Circuit.
Hale Van Hoy, 87, May 6: The executive director of the Carolinas Golf Association from 1965 to 1991.
H. Ward Wettlaufer, 80, March 31: The Buffalo golf legend was a two-time U.S. Amateur semifinalist and played in the 1959 Walker Cup for one of the strongest U.S. teams in history; attended Hamilton College, where he was a two-time All-American and 1956 NCAA Tournament runner-up.
Wheelock Whitney Jr., 89, May 20: The Minnesota businessman and executive died in the same year he celebrated 50 years as an Augusta National member.
Herman Worsham, 88, March 31: Member of the famous Worsham family that included his brothers, 1947 U.S. Open winner Lew, and Bud, Arnold Palmer's best college friend who died in a car accident. Herman was a retired golf professional and member of the PGA since 1952.
Dennis Zinkon, 55, July 15: A Web.com Tour player in the late 1990s, he became one of the tour's staff workers performing a variety of duties.