The Loop
Fantasy Golf Podcast: Why Kevin Chappell is this year's Kevin Kisner at Sea Island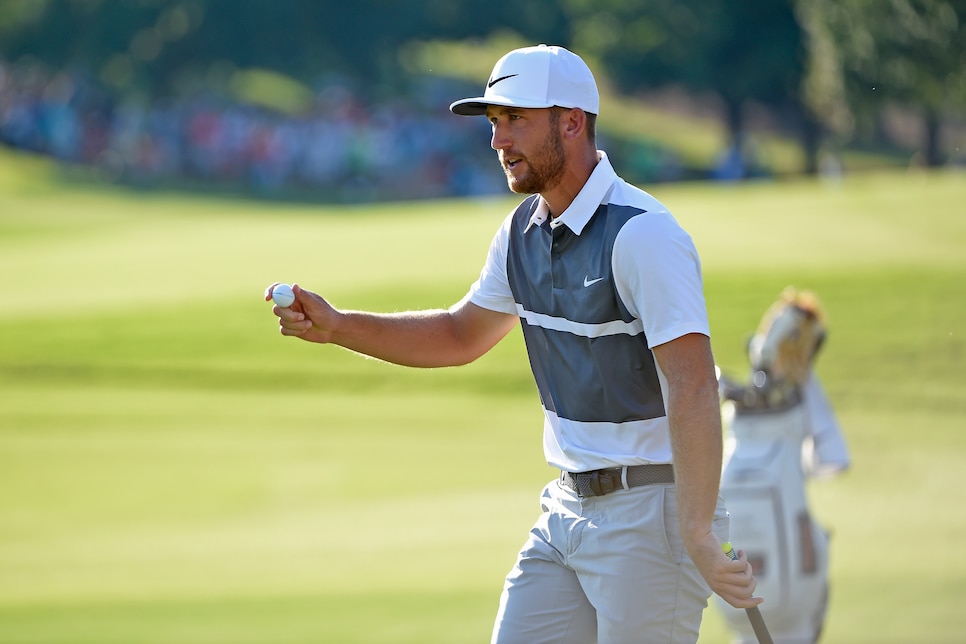 Something extraordinary will happen at the conclusion of this week's RSM Classic. There will actually be a break in the PGA Tour schedule. A full SIX-WEEK break! Sure, there will still be European Tour events and tournaments like the Hero World Challenge, which will be covered like a major due to Tiger Woods' scheduled return, but in terms of official PGA Tour events, this is it until the New Year. So let's end on a high note, shall we? We sure did last year when we correctly picked Kevin Kisner to win in Sea Island (you always remember the ones you got right) and we hope to send everyone off to this rare respite in good spirits once again. With that said, please have a listen to Joel Beall and I make our RSM predictions, draw conclusions on a fun year of talking fantasy, and break down the NFL playoff picture in this week's podcast:
And if you're more old-school and would rather just read my normal weekly picks, here's who I'm taking on my PGA Tour Fantasy Golf team in Sea Island:
Kevin Chappell: Put it simply, he's this year's Kevin Kisner. Chappell arrives at Sea Island off a season of close calls (four runner-ups), including one at this event to his fellow Kevin. After making a run at making this year's Ryder Cup team, you have to figure he'll be in the conversation for next year's Presidents squad. Getting that breakthrough PGA Tour title would go a long way toward that, and there's no better time to do it than this week.
Charles Howell: Would it amaze you to learn that it's nearly been a decade since CH3's last PGA Tour win at the 2007 Nissan Open? And would it amaze you even more to learn that he's managed to make more that $16 million in that span? The top-10 machine has three such finishes in this event and there's no reason not to count on another after a T-7 in Mexico and a T-15 in Vegas.
Russell Henley: The short Seaside Course usually creates a putting contest and few tour pros can get hot on the greens like Henley. In three starts at Sea Island, the Georgia boy has produced a T-4 and a T-6 -- not to mention his two top 25s to start this season.
Brandt Snedeker: And we'll end with arguably the best putter on the planet. Sneds sure had his pop stroke working at the Ryder Cup and then in his most recent appearance at the Fiji International. I don't care what or where the tournament was, if you win by nine shots, you're playing some serious golf.
Bench: Bill Haas and Chris Kirk.
And for those of you playing other fantasy golf formats:
Yahoo! lineup: There's no Yahoo! fantasy golf until January, so if you're playing fantasy golf right now, well, you're really into it.
Knockout/One-and-done pick: Kevin Chappell.
And here's the podcast link again, if you want to hear Joel and I jabber: