The Loop
Fans arrive early to get the "full experience" of the Open
LYTHAM ST. ANNES, England -- With six minutes to spare before the 6:30 a.m. threesome of Barry Lane, James Driscoll and Garth Mulroy is set to play, Graham and Michael Lewis find a seat beside the first tee at Royal Lytham & St. Annes.
"We ran the last mile or so through town," says a winded Graham. "We wanted to say we saw the first shot."
The brothers from Manchester aren't alone. Despite overcast skies, intermittent drizzle and the early wake-up call, several dozen spectators nearly fill the entire grandstand patiently waiting for starter Ivor Robson's flinty voice to officially begin the 141st British Open.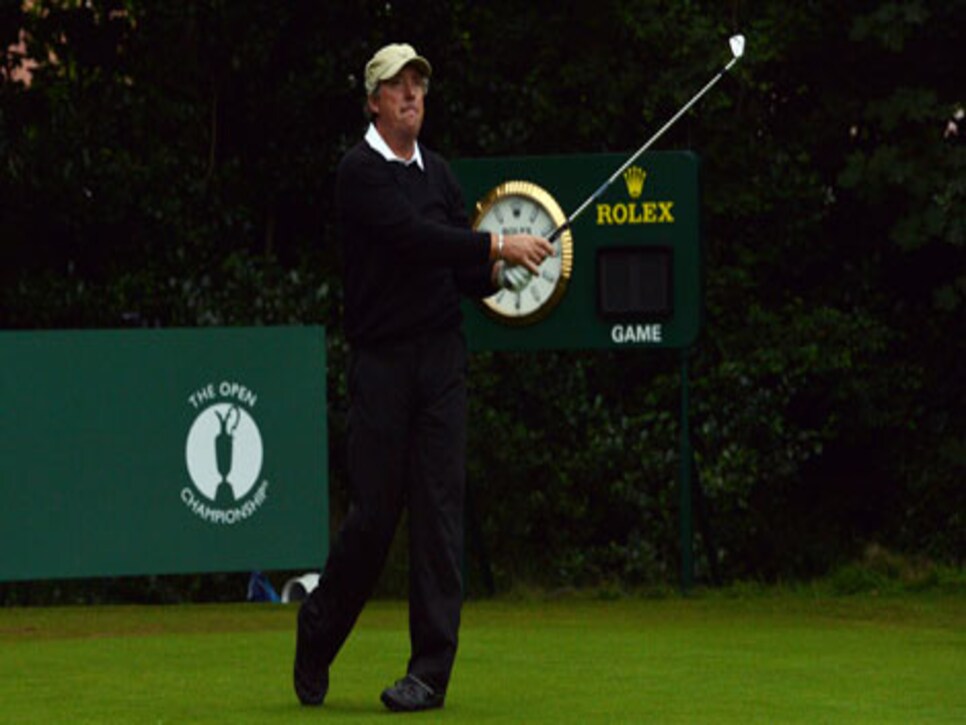 Several dignitaries are also on the tee, most notably R&A chief executive Peter Dawson, making sure things get off to a smooth start.
"We told friends we had tickets, and they were pretty jealous," Michael says. "Going to the Open is a pretty neat deal. Since we were going, we wanted to make sure we got the full experience."
Michael's excitement included giving one of his mates a call on his cell phone to say they were there. For proof, he also took a quick picture that he sent out to a few friends. "I've got my screen saver now," he jokes.
The murmur from the crowd died down when Robson stepped to the microphone. "This is game No. 1. On the tee from England, Barry Lane."
Lane's tee shot finds the green on the par-3 opening hole, as does Driscoll's and Mulroy's. The three men walk off to hearty applause.
No sooner had the big moment come, it had also gone, and with it half of the grandstand empties, satisfied they got to see a little bit of history. It's then that Graham turns to Michael with a question the two hadn't previously thought about.