News
Fan dies at U.S. Open (UPDATE)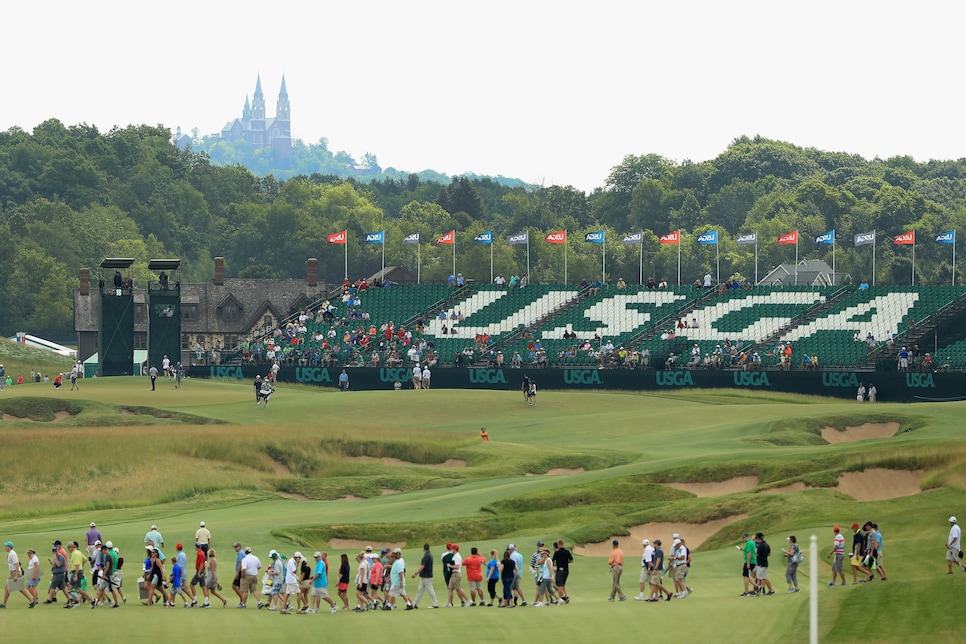 ERIN, Wis. -- On Friday afternoon, the media was alerted that a fan died at Erin Hills during the U.S. Open.
According to the Washington County Sheriff's Office, the medical examiner was called to the scene around 2 p.m. The person in question was considered elderly. FOX 6 News reports that the Sheriff's Office does not know the cause of death at this moment.
This is the second spectator issue this week, as E. coli bacteria was discovered in a hydration station by Erin Hills' 12th hole. No symptoms of infection have been reported.
This is not the tournament's first spectator death. During the 1991 U.S. Open at Hazeltine, a fan was killed during a lightning strike.
"The USGA was saddened to learn that a spectator at Erin Hills passed away a short time ago," read a statement. "Out of respect for the family, we are unable to provide additional information at this time. Our thoughts and prayers are with those surrounding this individual during this difficult time."
UPDATE: Washington County Sheriff Dale Schmidt has informed the USGA that the deceased was a 94-year old male who has appeared to have died of natural causes