The Loop
Fallout from bankruptcy auction continues as nearly 60 Golfsmith stores set for closure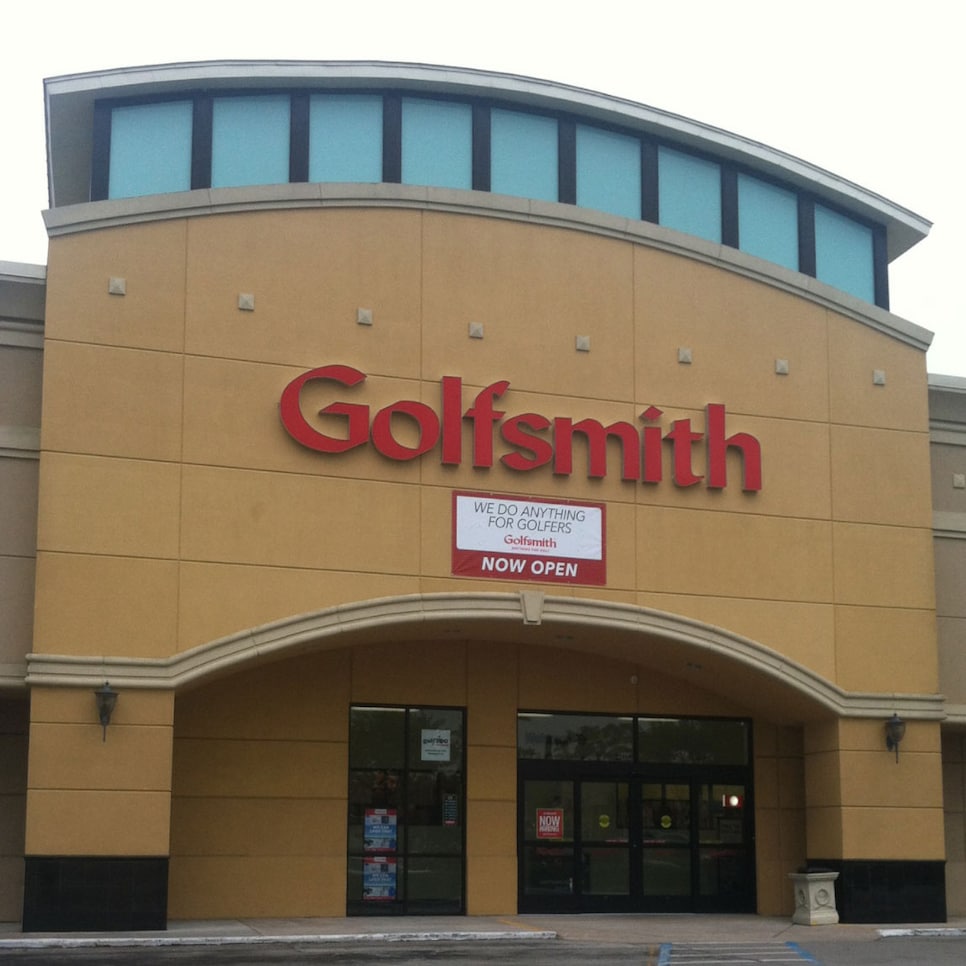 Some 59 Golfsmith stores from Oregon to Massachusetts are set to close in the next few months as the next step in the purchase of Golfsmith by Dick's Sporting Goods rolls into form.
The news was confirmed early this week that Dick's had purchased Golfsmith for a reported $70 million at a bankruptcy auction, a deal that included the liquidation of all but 30 of Golfsmith's current 109 stores in the U.S. Previously, Golfsmith already had identified 20 stores it was closing. This latest release was announced by liquidation firms Hilco Global, Gordon Brothers and Tiger Capital, and according to the release there will be discounts of up to 30 percent, including the entire stock of "famous maker golf equipment, including the newest models." According to the release, some $80 million worth of golf merchandise will be available.
Among them is the 40-acre Austin, Texas, campus and first retail store, a 30,000-foot retail location that opened in 1992. That served as the company's headquarters and included 240,000 square feet of shipping and distribution facilities, as well as club-building workshops and an extensive driving range that was used as a teaching facility and in product development for the company's private-label brands.
Of Golfsmith's 14 stores in California, only five will remain open (Pleasanton, San Jose, Pasadena, Palm Desert and San Diego). In Texas, the 14 Golfsmith stores will be cut to four (Austin-Arboretum, Arlington, The Woodlands and San Antonio).
All six stores in New York will be gone, as will the six in Illinois. Six of the 10 stores in Florida will remain open (Miami-Hollywood, Sarasota, Tampa-Lutz, Tampa-Clearwater, Palm Beach Gardens, Naples), while two of the four in Arizona also will remain open (Phoenix-Peoria, Phoenix-Chandler). Six of the seven stores in Massachusetts also are closing, the lone Golfsmith store will be in Reading, about 15 miles north of downtown Boston.
According to a source familiar with the transition, Dick's Sporting Goods has not decided what it plans to do with the 30 stores it's keeping, whether they will be rebranded as part of Dick's golf-retail arm Golf Galaxy or remain Golfsmith. Based on a review of the Golfsmith stores staying open, it appears Dick's has closed stores that would be competing directly with any of its 72 Golf Galaxy outlets.
But after the dust settles, it may not matter that much. As Jason Fryia, a veteran independent retailer who founded The Golf Exchange, a chain of six regional golf-retail stores in the Cincinnati/Northern Kentucky area, put it, "Customers do not care as much about the brand they shop with as they do the personal experience they have in the individual store they visit. Therefore their opinion is created from their personal experience with the individual store in which they shop.
"If they personally haven't had a poor experience due to the bankruptcy and hard times that Golfsmith has gone through then their opinion probably hasn't changed. It's amazing what a good employee can overcome on behalf of their company or the experience they can offer in spite of their company. I'd venture to guess that is happening regularly at Golfsmith's best stores."