The Loop
Faldo…REALLY??? Get back in the booth'
Nostalgia was involved in Nick Faldo's decision to play in the RBC Heritage at Harbour Town in Hilton Head, S.C., site of his first PGA Tour victory 30 years ago.
Yet it was not a decision favorably received in all quarters. Josh Broadaway, a veteran of the Web.com Tour, criticized the decision in a series of Tweets: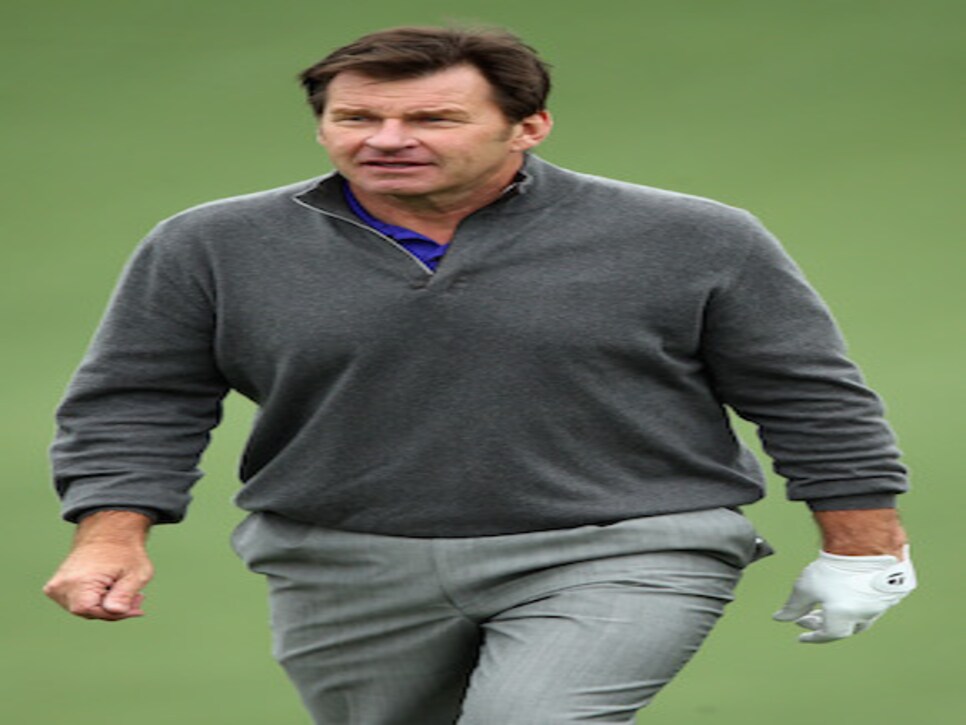 -- "Faldo...REALLY??? Get back in the booth and give the guys a chance to play that are trying to keep their job!! #STEWPID"
-- "Nick Faldo +3 thru 5.....does anybody know where his shots fall?? And how many guys are competing in the net division?? #CmonMan"
-- "my point is dont take a spot from a guy that needs to be playing. The first 5 alts aren't making a million to broadcast the wknd"
Faldo, who shot a 76, was in the field as a past champion of the Heritage. "This was the first event I won in America, so I thought that would be pretty cool," he said Wednesday, explaining why he was playing. "And I thought Hilton Head is in theory perfect for me. It's through the trees. It's dead flat. I pick the flat courses now, because I've got dodgy ankles. So I thought, why not? It comes off after the Masters. It's a good run. I'm just trying to squeeze one in."
Faldo, 56, last made a cut on the PGA Tour at the Bay Hill Invitational in 2006, though he withdrew after the third round. He won't make the cut in Hilton Head, enabling him to work the CBS telecast on the weekend.
Broadaway, meanwhile, was making an old argument, that players who have no chance to contend or even make the cut deprive younger players starts that conceivably could help make their seasons.
One such player mentioned by Broadaway was Hudson Swafford, who was the first alternate at Harbour Town and is 137th on the money list. Swafford did not get into the tournament.
"so if @Hud_swafford finishes 126 on the MList he prob won't be mad he missed this week so Mr Faldo could celebrate his 1st W?" Broadaway posted.
It is an old argument, to which there is an old counterpoint. Play better and getting tournament starts won't be an issue.