The Loop
Faldo: Watson can't pick Tiger 'unless he shows real form these next two weeks'
AKRON, Ohio -- CBS golf analyst Sir Nick Faldo, a former Ryder Cup captain and the match's all-time leader in appearances and points, said he could not see how Tom Watson could pick Tiger Woods for the U.S. team if the former No. 1 player doesn't qualify for the FedEx Cup playoffs.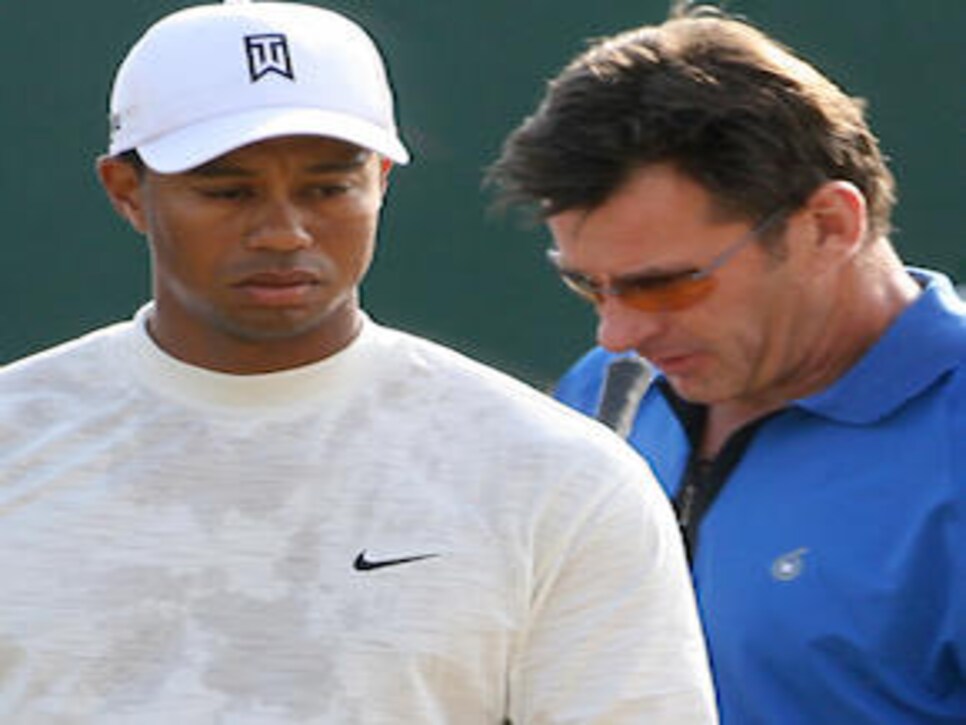 "I don't envy Tom Watson's position at all," said Faldo, who will be in the broadcast booth for CBS this week at the WGC-Bridgestone Invitational and next week's PGA Championship at Valhalla GC in Louisville, Ky. "You could honestly say there might be more controversy if Watson picks Tiger if he isn't in the playoffs. What will he have, a maximum of 14 rounds [if he makes the cut at the PGA]? He could go play in Europe, but would that be enough?
"I just think you can't pick him unless he shows real form these next two weeks. It wouldn't be fair to anyone on that team, and it's probably not fair to Tiger, either."
Faldo agreed that WGC-Bridgestone is pivotal for Woods, who has won eight times on Firestone's South Course, including a five-stroke victory a year ago. But Woods, who has fallen to No. 10 in the world after missing three-plus months following back surgery, also has had his struggles in the event; he shot 18-over 298 in 2010 after splitting with instructor Hank Haney.
"If this is a poor week, then he is under real pressure at Valhalla," Faldo said. "He needs to shoot four good rounds this week, get a fat check, get some points. He's got to show some consistency and build some confidence. This is the place for him to do that."