The Loop
Faldo on Rory equipment change: 'I call it dangerous'
News that Rory McIlroy will be changing equipment companies has resurrected an old debate about the wisdom of an elite player doing so while at the top of his game.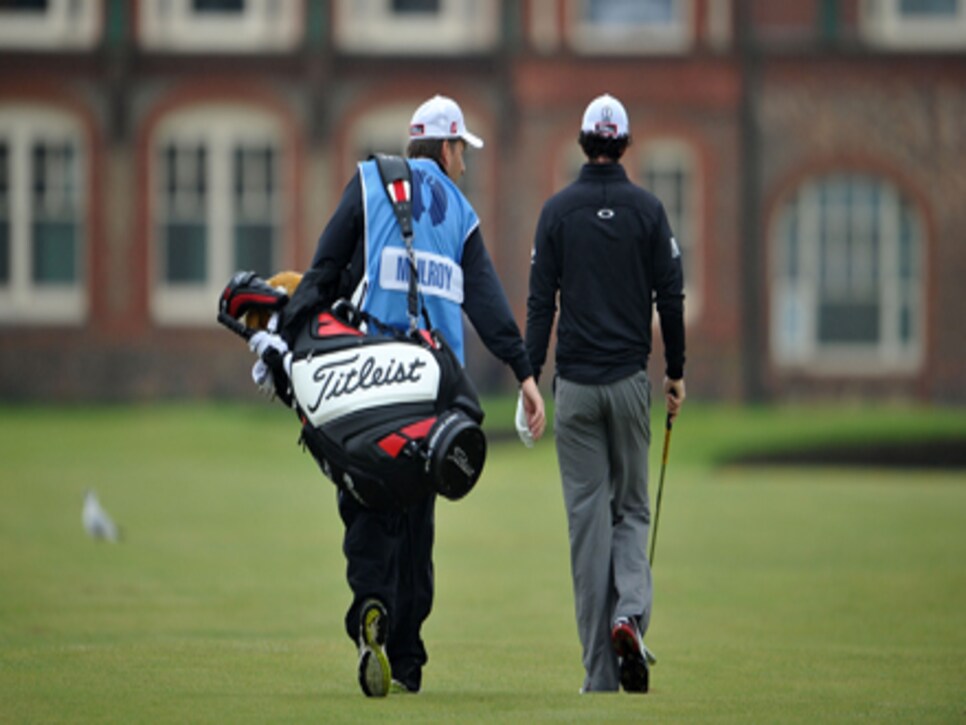 Photo by Stuart Franklin/Getty Images
"I call it dangerous," Nick Faldo said on Golf Channel's "Morning Drive" on Tuesday. "I've changed clubs and changed equipment, and every manufacturer will say, 'We can copy your clubs, we can tweak the golf ball so it fits you.' But there's feel and sound as well, and there's confidence. You can't put a real value on that. It's priceless."
McIlroy, 23 and No. 1 in the World Ranking, announced on Tuesday that he will not re-sign with the Acushnet Company, manufacturer of the Titleist equipment that he has used throughout his professional career.
"You have to be very, very careful," Faldo said. "You easily could go off and do this and it messes you up because it just doesn't quite feel the same."
The example often cited is the late Payne Stewart, who endured a season-long slump in 1994 after leaving Wilson and accepting a lucrative contract to play Spalding equipment. He fell from sixth on the money list in '93 to 123rd in '94.
Other stars, meanwhile, have had no particular problem with the transition to a new equipment company. Tiger Woods went from Mizuno irons as an amateur, to Titleist irons early in his professional career, and to Nike irons in late 2004 with no discernible effect.
Phil Mickelson has twice changed equipment companies, including his switch from Titleist to Callaway late in 2004. He won four times, including the PGA Championship, in 2005.