The Loop
Faldo bolsters his Olympic design idea, brings in Fazio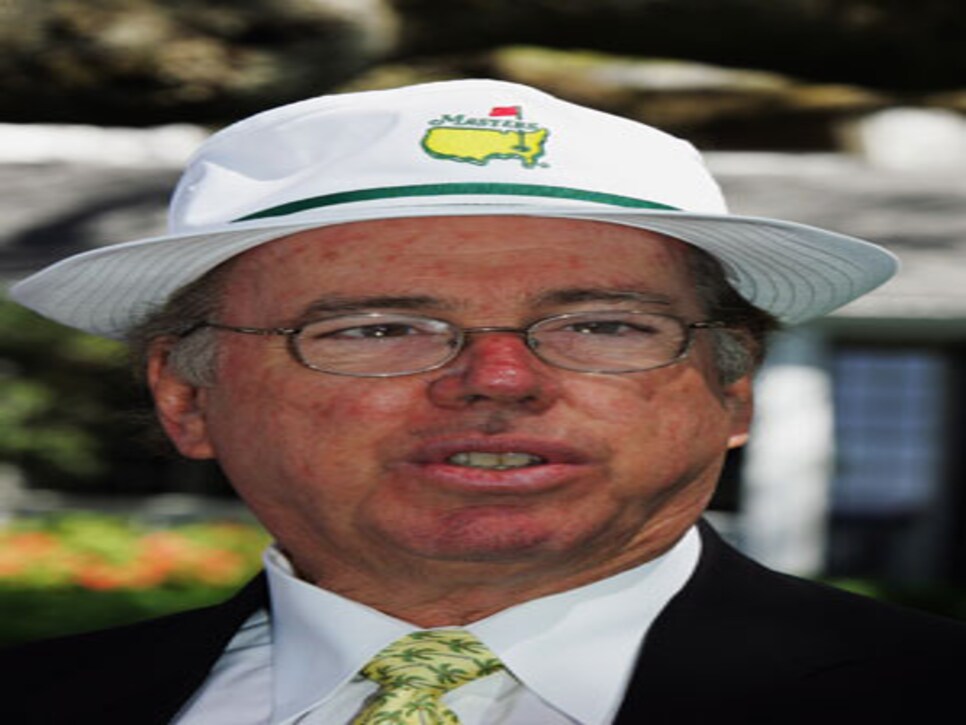 JOHNS CREEK, Ga. -- Nick Faldo has been working it hard this week at Atlanta Athletic Club, and not just as a broadcaster for CBS. The six-time major champion continues to pursue his concept of 18 major champions coming together to share the design of the golf course for the 2016 Summer Olympics in Brazil, and has come up with one of the biggest names in golf course design to coordinate the project.
Tom Fazio listened to Faldo's pitch on Thursday night and agreed to join Sir Nick in his bid to the International Golf Federation. "The Olympics are so special and this could be the ultimate one-off," Faldo said Friday from Atlanta Athletic Club. "Tom's a great architect and I think I've got him juiced."
Fazio's name and his working relationship with Augusta National have to get the attention of Peter Dawson, secretary of the R&A and president of the International Golf Federation. Ty Votaw, VP of the IGF, said that 16-20 companies have indicated interest, including Jack Nicklaus-Annika Sorenstam and Greg Norman-Lorena Ochoa.
Norman initially criticized Faldo's plan, saying it was a "logistical nightmare," but Fazio thinks it can work. "It all sounds good in one sense, but my first question was how do you coordinate the personalities and the people. It almost sounds like its not doable. But he said, 'I think if I had you in it, we could solve that problem and you'd be the guy. You have the reputation of being able to work with people.'''
Fazio does most of his work in the United States but has a course under construction in Sao Paulo that is being overseen by his son, Logan. Faldo assured Fazio that he would handle the egos and had conversations at the PGA with Votaw and Ernie Els, who said he would be on board.
"I want to give it another couple days in my mind to filter through the pieces," Fazio said. "I think the so-called problems can be addressed. I think it's bigger than any individual."
(Photo: David Cannon/Getty Images)