The Loop
Fact Check: Was driving distance really key to success at the 2014 Masters?
When a guy like Bubba Watson wins his second Masters in three years, it's easy to come to the obvious conclusion: Bubba Watson hits the ball very far, and Augusta National tends to favor that skill. Therefore, in order to experience success at Augusta National, golfers have to hit the ball far.
But is that true? Was driving distance really the key factor to success at the 2014 Masters?
There are essentially two ways of looking at it: The first is by analyzing everything about the winning golfer; the second is to analyze everything about a small group of golfers who performed especially well relative to the field.
On the PGA Tour, because the difference between winning and placing often comes down to a random stroke of luck -- a lip-out here, a good bounce there -- we're opting for the latter. After-all, it's not exactly a wild stretch to imagine, on a different day, Matt Kuchar or Jordan Spieth walking away with year's green jacket.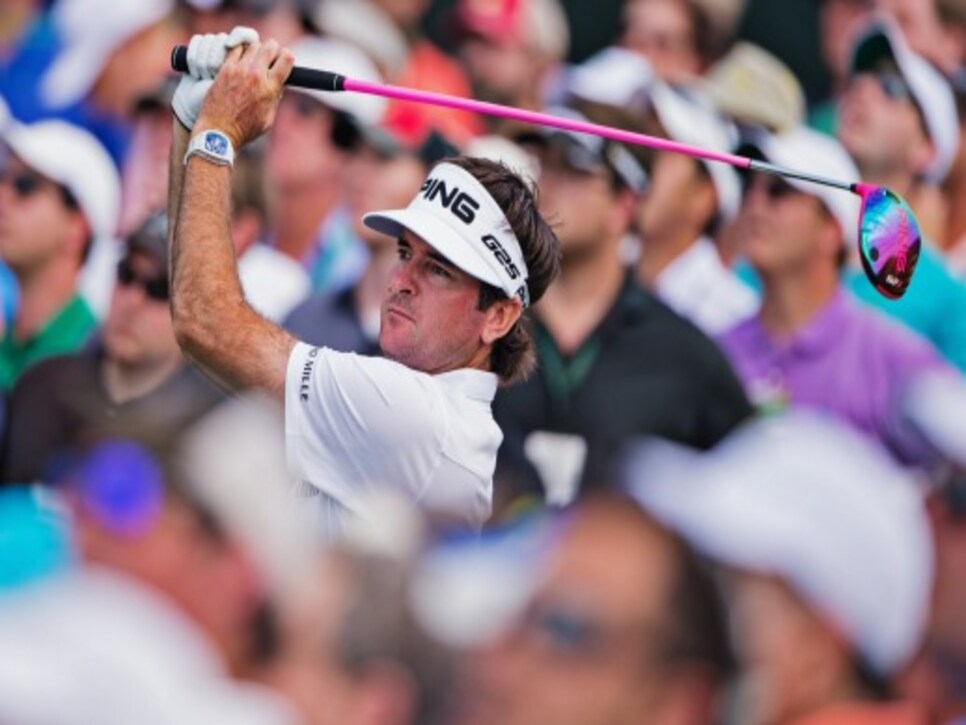 We went looking for a common denominator by counting how many of those seven golfers ranked in the top 20 of five key stats for the week: Driving Distance, Driving Accuracy, Greens In Regulation, Birdie Average and Putting Average. Hitting the ball really far, it turns out, wasn't all that important. In fact, it was probably the least important determining factor.
Six of those seven golfers who finished under-par ranked in the top 20 of Greens In Regulation, making it the most shared trait. Two of those -- Jordan Spieth and Bubba Watson -- ranked in the top five of that stat (and incidentally, finished as two of the top three in the tournament).
After that, five of the top seven finished among the top 20 in both Driving Accuracy and Birdie Average, and four of the seven finished in the top 20 in Putts Per Hole. Driving Distance featured a distant fifth, with just two of the seven finishing among the top in that category. Bubba Watson was the only player to rank inside the top 20 of both Driving Distance and Accuracy, and featured highly in Greens In Regulation.
Bubba's strategy for the 2014 Masters was a good one: hit it further than everyone, straighter than almost everyone, and as a result hit more greens than basically everyone. It's obvious then that, for Bubba Watson, distance was a pivotal part of his victory, because it helped him hit more greens. But among the best performers, this year at least, that strategy was more the exception and less the rule. The best finishers in the 2014 Masters field were shorter hitters, and their strategy for success was marginally different:
Hit it really straight, both off the tee and into the greens.