The Loop
Fact Check: Is playing with Kevin Na really unfair?
Robert Garrigus' caddie, Brent Henley, made news over the weekend at the Valspar Championship when he criticized Kevin Na's slow play.
"It ain't fair playing with Kevin Na," Henley told Golfweek after Saturday's round. Garrigus shot a one-under 70 on Saturday -- the day he and Na were put on the clock by officials -- followed by a five-over 75 on Sunday, leaving the 54-hole leader T-4.
Henley's claim stuck with us. Is it really unfair to play with Kevin Na? Or was Henley just saying stuff? We crunched the numbers, and it turns out that Kevin Na's slow play does seem to have a small but significant effect on his playing partners' score.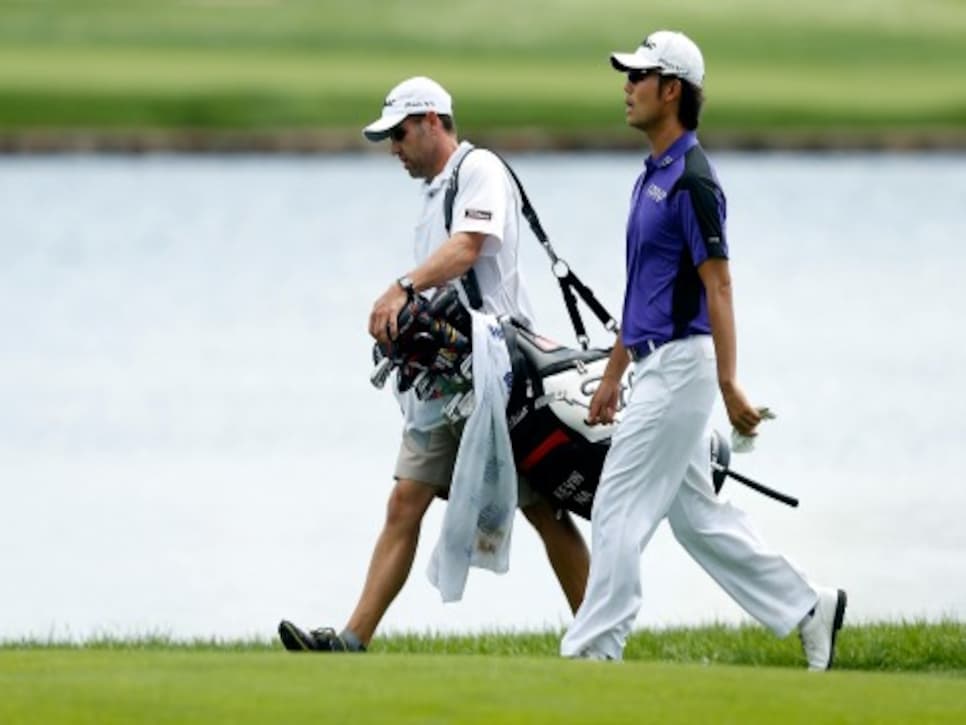 How'd it turn out? From the start of 2012 through the 2014 Valspar Championship, Kevin Na has played with 220 PGA Tour golfers. On average, those 220 golfers shoot about 0.4 strokes higher when playing with Na. That's almost half a stroke, meaning that if someone plays with Na in all four rounds of a tournament, he'll be expected to shoot 1.6 strokes higher than if he played with someone else.
If 0.4 shots doesn't sound like a lot, consider it this way: Robert Garrigus played with Kevin Na on Saturday and Sunday at the Valspar and finished the tournament four under. Suppose Garrigus didn't play with Na and was able to save that almost one shot he seemed to have lost. Obviously, Na's pace of play isn't the only factor -- and to Na's credit he has gotten better. But the truth is that Garrigus would probably have finished at five under for the tournament and T-3 with Scott Langley, rather than in a three-way tie for fourth. So, how much was that shot worth? More than $150,000.
Turns out his caddie may have been onto something.