The Loop
Fact Check: Does golf really not relish its underdogs?
Golf isn't like tennis. When an underdog steps onto the first page of the leader board on Sunday, fans of the game, for the most part, let out a collective groan. That's the thesis of John Feinstein's interesting recent Golf Channel column which, if you haven't read already, is worth your time.
Feinstein defends his point by serving-up a collection of anecdotes, one of them from our own Dan Jenkins.
"Why in the world would you write a book about the worst year in the history of the majors?", Jenkins reportedly asked Feinstein about his 2003-focused book, "Moment of Glory: The Year Underdogs Ruled Golf."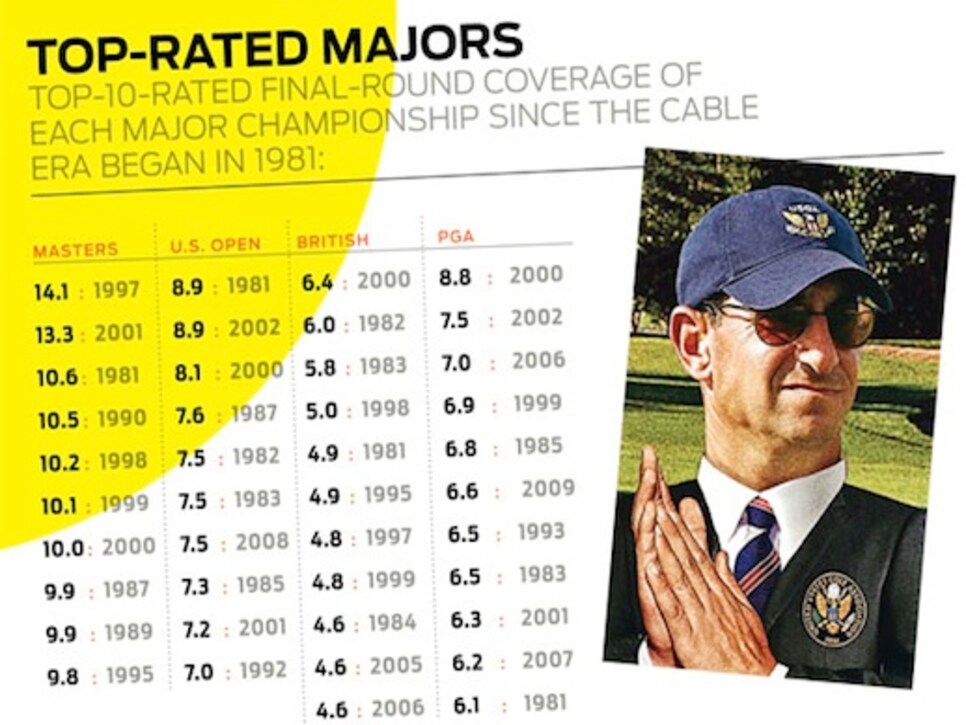 There is an element, however, that Feinstein underplays slightly in his piece. If you look at the prevailing storylines from each of the majors on the list, it's fair to say underdogs played a significant role.
The two most highly rated PGA Championships since 1981 paired Tiger Woods against large underdogs: Bob May in 2000 and Rich Beem in 2002. The fourth and sixth highest-ranked PGA Championships paired Tiger against two more big underdogs -- a 19-year-old Sergio Garcia in 1999 and Y.E. Yang in 2009.
And it's not just in the PGA where the trend is apparent. Scott Simpson besting Tom Watson in 1987 is the fourth-ranked U.S. Open. Justin Rose -- then a 17-year-old amateur -- and Brian Watts making charges at Royal Birkdale in 1998 is the fourth-ranked British Open, and Larry Mize topping Greg Norman and Seve Ballesteros in 1987 is the eighth-ranked Masters. And did we mention Tiger vs. Rocco in 2008 is the seventh-ranked U.S. Open?
Feinstein is right. Golf fans love watching the game's best players. But it's when those stars are pitted against unheralded contenders that our curiosity is truly triggered -- and when we're often given some of golf's most compelling theater.