The Loop
Fact Check: Does experience really matter at the Ryder Cup?
Captains Tom Watson and Paul McGinley each finalized their Ryder Cup teams on Tuesday. McGinley opted for Stephen Gallacher, Ian Poulter and Lee Westwood, who have played in zero, four and seven Ryder Cups, respectively. Watson raised some eyebrows by selecting Webb Simpson over a handful of in-form would-be Ryder Cup rookies, including Ryan Moore and Chris Kirk.
Aside from the Gallacher pick, which McGinley was almost forced into making because the Scot only missed the automatic spots by one stroke, the two captains seemed to value Ryder Cup experience more than anything else with their selections. That, it turns out, was probably a smart move.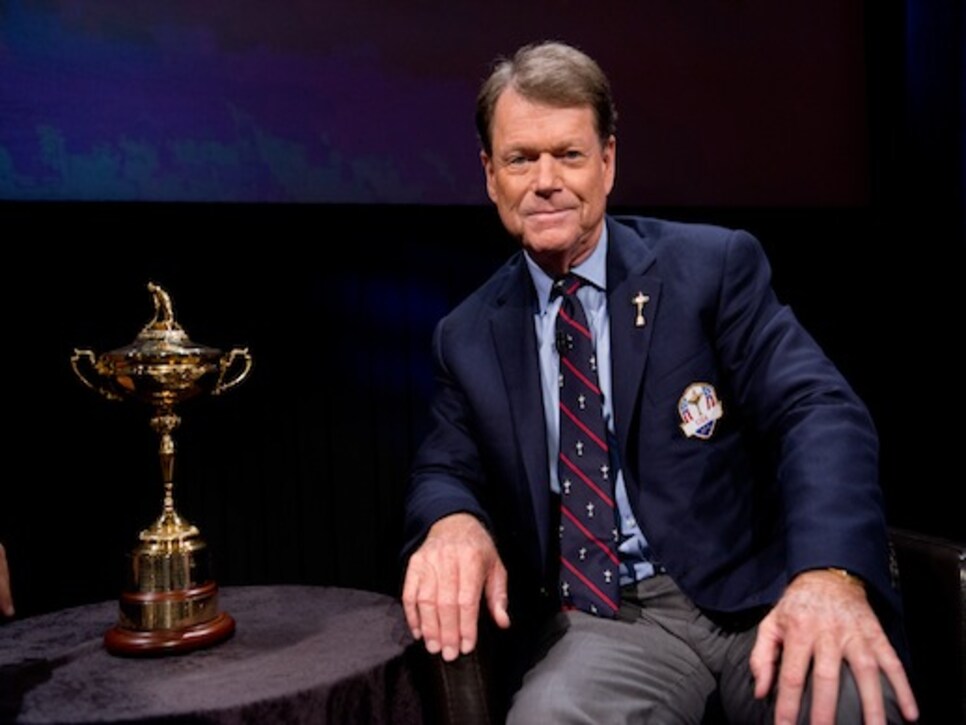 Since 2002, the 49 rookies on both the European and American teams finished their first Ryder Cup with an average of 1.16 wins, 1.37 losses and 0.73 halves. But that number starts to tick up the once players play in at least one Ryder Cup.
The 76 European and American players over that same period who have played between one and four Ryder Cups on average win half a point more per tournament. They average slightly more losses (because these people play more matches, but we'll get to that), but overall there's still a net gain. Their average record: 1.68 wins, 1.52 losses, 0.65 halves.
And how do players with five or more Ryder Cup starts fair? Even better. They average 1.79 wins, 1.63 losses and 0.63 halves.
There's the obvious caveat of how much players actually play. It's true that rookies almost always play less than players with lots of Ryder Cup experience, but their overall winning percentage is still much lower. When you adjust for that, you'll find that rookies only win about 36 percent of their matches. By contrast, players with more experience win upwards of 44 percent of their matches.
__Ryder Cups__ __Win Avg.__ __Lose Avg.__ __Tie Avg.__ __Win %__ Rookies 1.16 1.37 0.73 36.2 1 to 4 1.68 1.53 0.64 44.21 5+ 1.79 1.63 0.63 43.95
How could this have affected the captain's decisions? Perhaps it's what led Watson to take Simpson instead of Moore or Kirk. Granted, Simpson has only played in one Ryder Cup (2012), but even that exposure to the event can have a benefit as the numbers above suggest. Plus Watson's roster already had three rookies on it, the same number as McGinley's, but unlike his European counterpart, all three of the American first-timers earned automatic spots on the team.
Gallacher may have been the form case in McGinley's case, but if recent history proves at all instructive, that selection in place of the three-time Ryder Cupper Luke Donald, or even four-time Ryder Cupper Miguel Angel Jimenez, could come back to haunt him.