The Loop
Fact Check: Do off-the-course distractions really hurt pros' golf games?
"This is obviously a difficult time for Caroline and myself," McIlroy said in a press conference. "I'm not going to lie ... it's going to be very difficult. But at least when I get inside the ropes I can try and concentrate on the shot at hand. But yeah, that's obviously going to be difficult."
Of course we can't know what's in Rory's mind or heart, but we do know that he's not the first (and won't be the last) professional golfer to face personal struggles. How were those guys affected? And could that in any way relate to Rory?
We looked at five players currently in the top 11 of the world rankings -- players it's fair to say are about the same ability level as Rory -- who experienced personal struggles that aired in public. We found that, on the whole, golfers' high-profile problems tend to result in a noticeable drop-off in their performance, usually lasting for about a year. It's also worth noting that of the five players analyzed, only two -- Adam Scott and Phil Mickelson -- have gone on to win majors.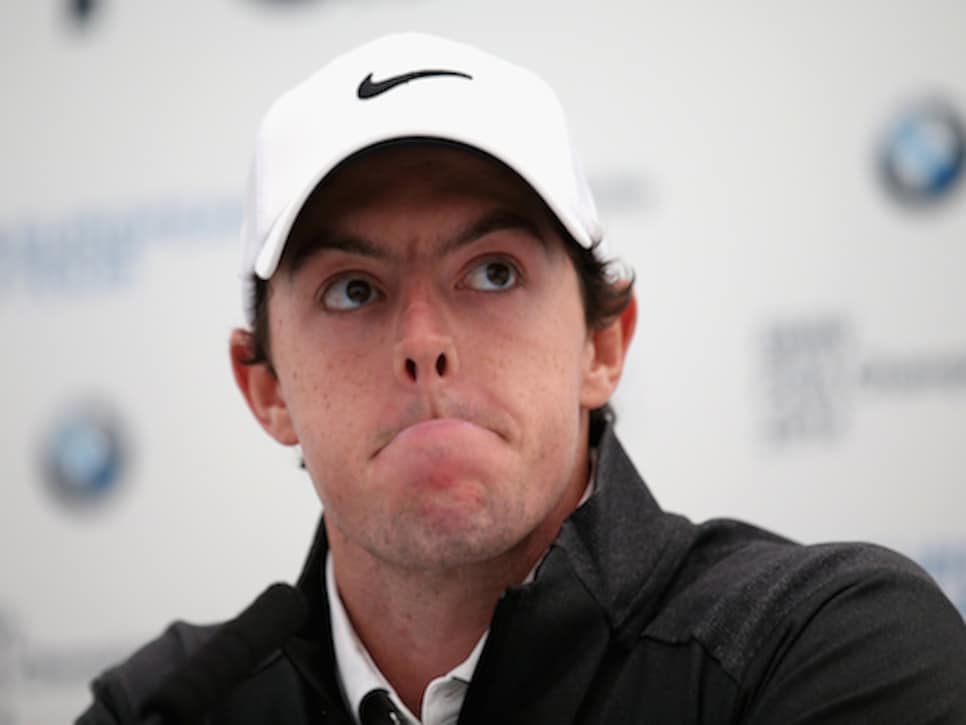 ____Tiger Woods__In his two first full seasons before* *his infidelity scandal in late 2009, Woods had won 13 times in 33 PGA Tour events, which included 14 top 10s. In his 33 PGA Tour events after the scandal, he amassed just three wins and eight top 10s. There was probably going to be a slight regression anyway considering his previous form, but it's hard to believe a drop-off that steep would have occurred without the off-course distractions.
Henrik StensonStenson admitted in February 2009 that he had lost "a big part" of his personal wealth -- believed to be somewhere between $7 million and $12 million -- in Allen Stanford's Ponzi scheme. On the course later that year, he didn't miss a beat, with one win, four top 10s and only one missed cut in 10 PGA Tour events. But things did go downhill after that. In his next 45 events over the next three years on the PGA Tour, Stenson boasted no wins, one top 10 and 26 missed cuts. The financial loss wasn't the sole cause of the slump, Stenson says, but it was one of a combination of factors.
__Sergio Garcia__The Spaniard has very publicly admitted that his split with Morgan-Leigh Norman after the 2009 Honda Classic affected his golf. From the 2008 Honda until the end of the 2008 season, Garcia had one win, six top 10s and one missed cut in 16 PGA Tour events. In that same stretch in 2009, Garcia had no wins, three top 10s and three missed cuts in 17 events. It got even worse the following year: during the same time period in 2010, he had no wins or top 10s, and two missed cuts in 12 events.
__Phil Mickelson__After it was announced in May 2009 that Phil Mickelson's wife, Amy, and his mother, Mary, were both battling breast cancer, it was only the number of events that Lefty played that was affected. Mickelson's 2008 and 2010 seasons -- the years before and after the news -- were almost identical. In 21 events in 2008 Phil had two wins and eight top 10s; in 20 events in 2010, Mickelson won once (the 2010 Masters), and finished with six other top 10s.